Clayton Echard found love after all -- despite being left brokenhearted on the "Bachelor" season 26 finale.
During the "After the Final Rose" special, host Jesse Palmer told a shocked in-studio audience that Clayton's journey didn't end in Iceland. Having returned to a normal life once filming ended, Clayton said he was "absolutely shocked" when Susie reached out to him.
Over the past few months, the two said they rekindled their relationship and are now officially dating. While they haven't gotten engaged, Clayton revealed he's moving in with Susie in Virginia "in the next couple of days."
Susie said breaking up with Clayton in Iceland was the best decision for her at that time -- and credited it with why they're together today.
"I know he was following his heart and I have a lot of respect for him for doing that," she said. "But I just had to choose myself in that moment and that allowed me to take a better look and get the answers we both needed."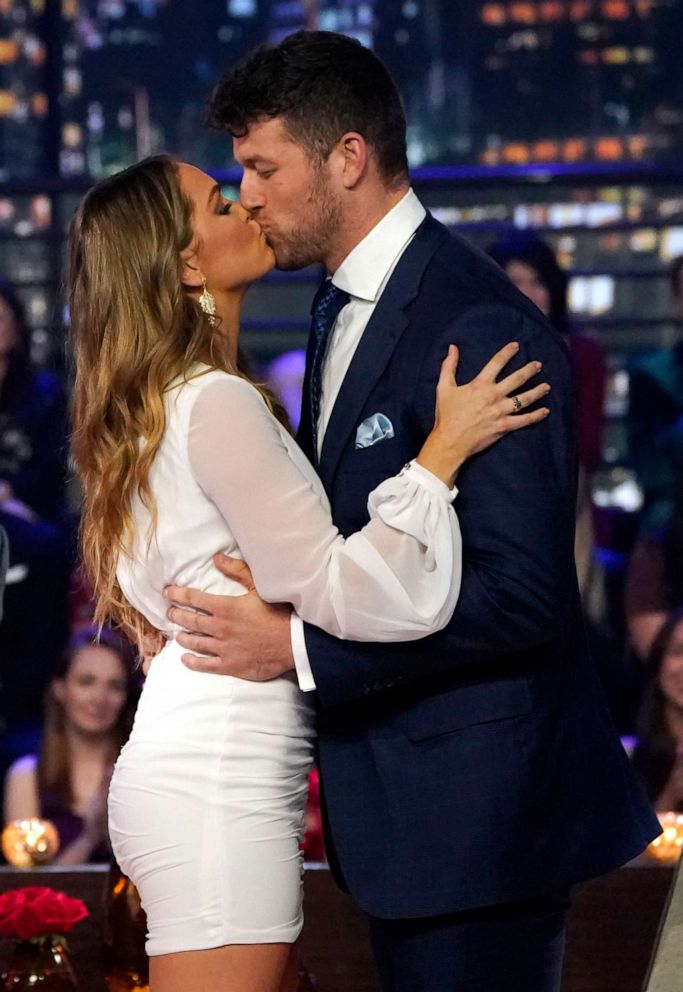 As for how things went down between Clayton and Gabby and Rachel, Susie said, "We all make mistakes and we both made mistakes on this journey, but we both have so much love for each other."
Susie admitted they both expected "a little backlash," but encouraged people to be happy for them as a couple.
"One thing we both feel is it's not Team Clayton, it's not Team Susie," she said. "We're together and we do want people to root for us and know that we both have our best intentions at the forefront of who we are."
Clayton called the process "a thousand percent" worth it and said he "couldn't be happier."
"I spent the last four months with her and she just impresses me more and more every day and she continues to give me reason after reason why following my heart was the best decision I could have ever made," he said. "I could not be more in love with this woman."