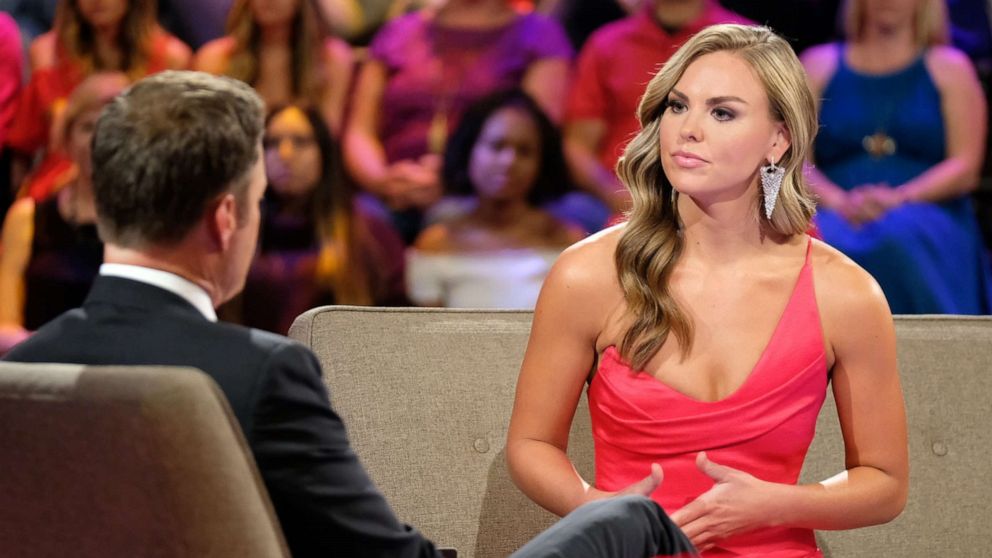 Hannah Brown doesn't need a man to make her happy, though she's confident enough to admit when she's still struggling.
The "Bachelorette" star took to Instagram on Monday to share some honesty.
"A lot of people ask me, 'Are you happy?'" she wrote. "I'm not some of the time. Nothing about some circumstances I went through recently made me happy. I have moments of happy, but happiness is fleeting."
For those who don't know, Brown accepted a proposal from Nashville singer/songwriter Jed Wyatt to close out her season only to discover later that he'd hidden another relationship from her. She broke off the engagement.
And while she may be single and still looking for love, Brown says she chooses "joy."
"Joy is so much better," she added. "It infiltrates the soul. It's healing ... Regardless of circumstances, I pray that today we all choose a little joy."
Brown will have plenty of time to choose joy on this upcoming season of "Dancing with the Stars."
From "The Bachelorette" to the ballroom in under a year, Brown told "GMA" she "can't stop, won't stop" and is ready for a "fresh start" through dancing.
"I'm so excited. I want a fresh start, something that I can, you know, go all in with emotionally, physically, spiritually and I think dancing is something that I can do that with," she said.