Ke Huy Quan fought back tears as he delivered his acceptance speech for best supporting actor at the 95th Academy Awards on Sunday.
The "Everything Everywhere All at Once" Vietnamese-born actor joined Lara Spencer backstage after he called his big moment "the American dream."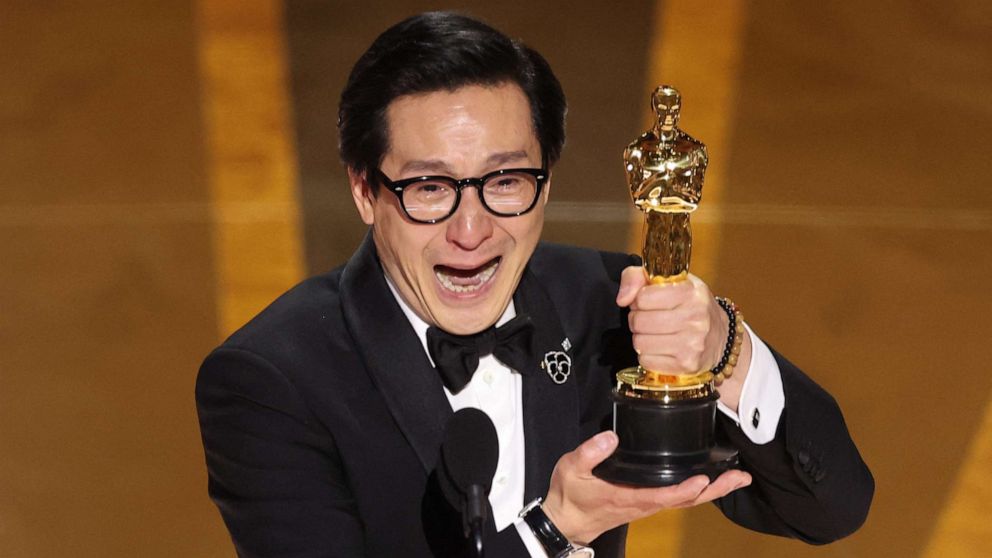 "I've been jumping up and down. I'm sweating," he said, celebrating his win for his first major acting part in 20 years.
"After I won, I went up to Steven, Steven Spielberg ... who gave me my first opportunity," he said of the famed director who cast him in "Indiana Jones and the Temple of Doom" nearly 40 years ago. "And then he gave me a big hug and he says, 'Ke, you are now an Academy Award-winning actor.'"
Quan continued, "Like [in] that moment I thought, 'Wow, this is so real.'"
He also celebrated onstage at the Dolby Theatre with his former "Indiana Jones" co-star Harrison Ford, who presented the award for Best Picture.
"This is the ... reunion that we've been looking for," Quan told "GMA" of the moment he jumped into Ford's arms adding, "I could not contain my excitement."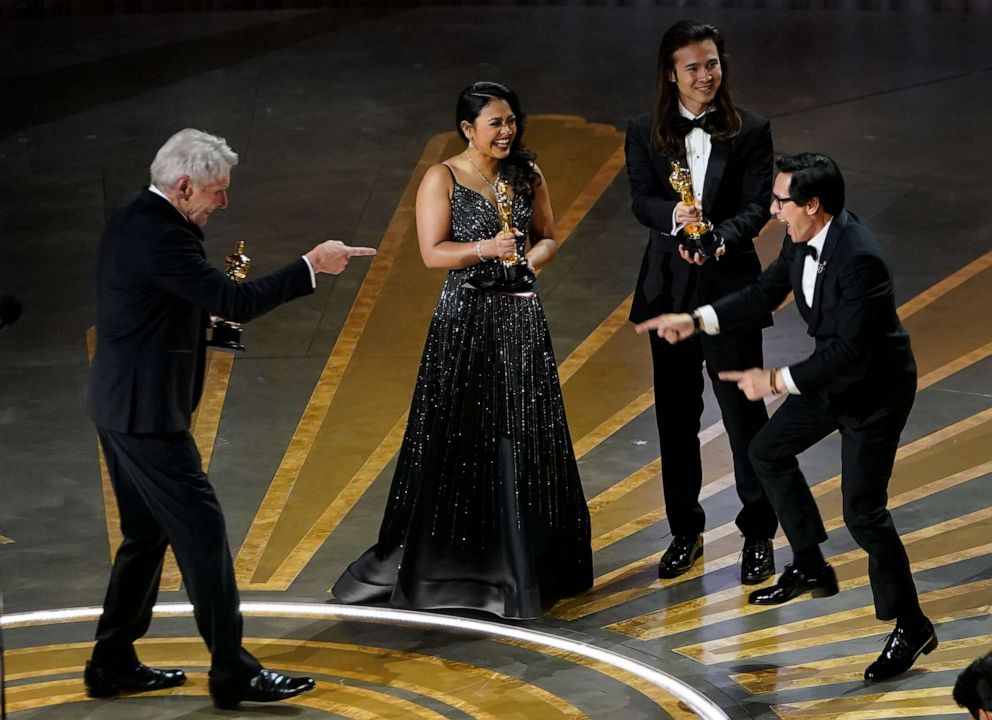 "Every time I see them years from now on, I would do the same because I just want to shower them with my love," he continued. "And Harrison was so sweet."
Quan detailed his journey from a year in a refugee camp to child acting in his speech saying, "Somehow, I ended up here on Hollywood's biggest stage. They say stories like this only happen in the movies. I cannot believe it is happening to me. This -- this -- is the American dream."
From "The Goonies" to the now best picture-winning futuristic film from the studio A24, Quan delivered a poignant message as he concluded his thank yous.
"Dreams are something you have to believe in, I almost gave up on mine. To all of you out there, please keep your dreams alive. Thank you so much for welcoming me back -- I love you."