'Jungle Cruise,' 'Cruella,' 2 new Pixar films and more announced by Walt Disney Studios at D23 Expo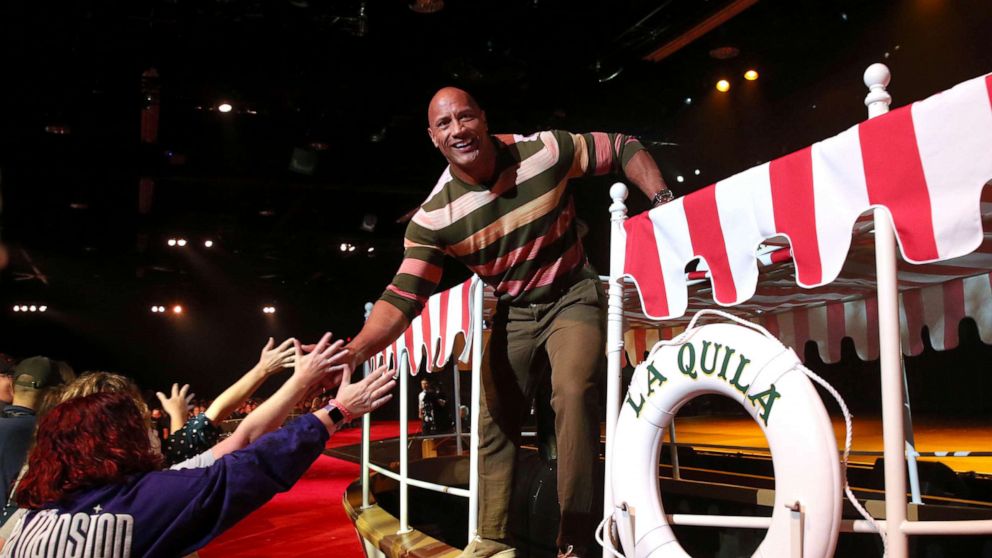 From a brand new film from Pixar to a sequel to a Marvel smash hit, we have much to look forward to from The Walt Disney Studios for some time to come.
Studio leaders and filmmakers from Lucasfilm, Marvel Studios, Disney Live Action, Pixar and Walt Disney Animation Studios joined together to wow an audience of nearly 7,000 this weekend in Anaheim at "D23 Expo," Disney's bi-annual ultimate fan event to offer guests a captivating look at Disney's upcoming film slate, including never-before-seen footage and a host of stars.
MARVEL STUDIOS
Marvel Studios president Kevin Feige and "Black Panther" director and co-writer Ryan Coogler revealed that "Black Panther 2," with a working title, will hit U.S. theaters on May 6, 2022.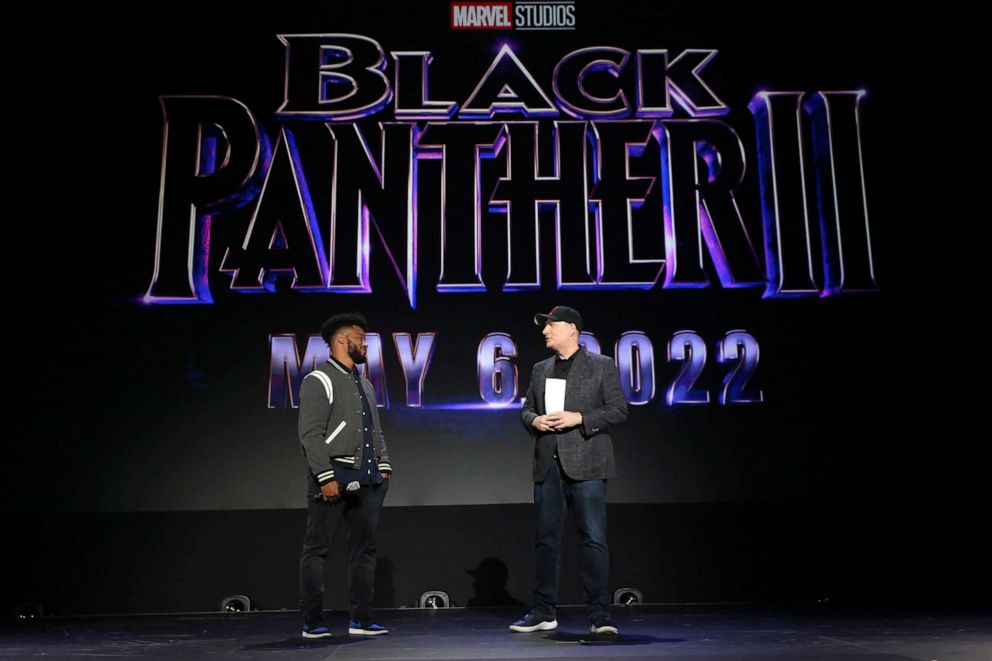 Feige also talked about next year's "The Eternals." He invited cast members from the film to the stage: Richard Madden, Kumail Nanjiani, Brian Tyree Henry, Salma Hayek, Lia McHugh, Don Lee, Angelina Jolie and Lauren Ridloff, who will be the first deaf hero in the Marvel Cinematic Universe
"The Eternals" opens in U.S. theaters nationwide on Nov. 6, 2020.
Also to come in 2020: "Black Widow."
The film will be directed by Cate Shortland and stars Scarlett Johansson, who reprises her role as Natasha Romanoff.
We'll find "Black Widow" in theaters May 1, 2020.
DISNEY LIVE ACTION
"Jungle Cruise," a rousing adventure inspired by the classic Disney Parks attraction will star Dwayne Johnson and Emily Blunt.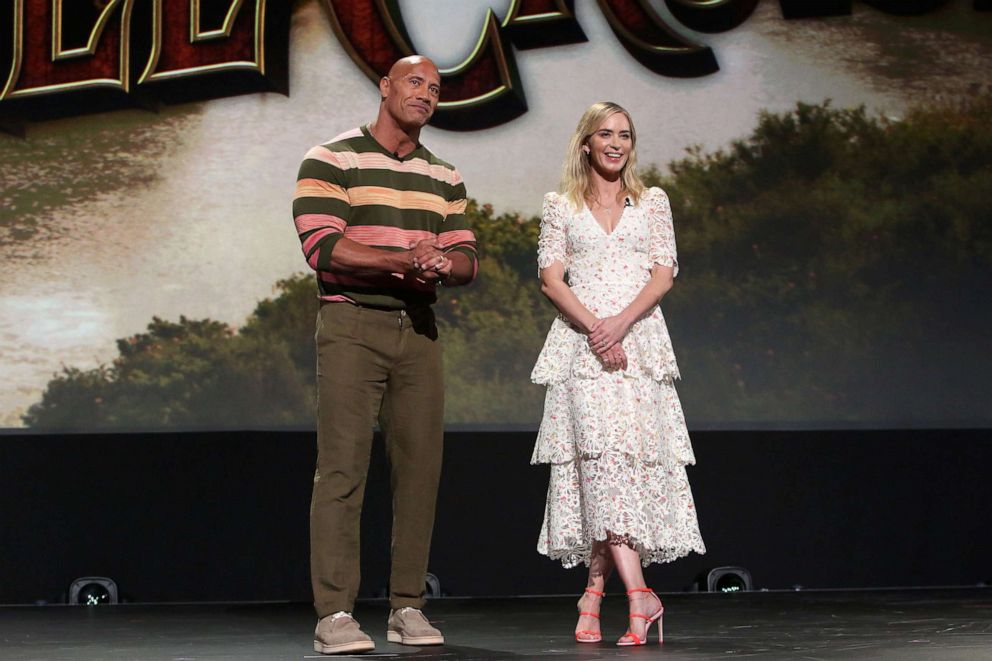 Johnson entered the Expo hall aboard an original Jungle Cruise boat, while Blunt arrived in a classic car to surprise fans.
The film will be directed by Jaume Collet-Serra and hits theaters on July 24, 2020.
Disney's "Maleficent: Mistress of Evil" is a follow-up to the hit 2014 film.
Maleficent, portrayed by Angelina Jolie, and her goddaughter Aurora, played by Elle Fanning, begin to question the complex family ties that bind them as they are pulled in different directions by impending nuptials, unexpected allies and new dark forces at play.
Joachim Rønning directs the film, who also co-helmed Disney's "Pirates of the Caribbean: Dead Men Tell No Tales."
"Maleficent: Mistress of Evil" arrives in U.S. theaters on Oct. 18, 2019.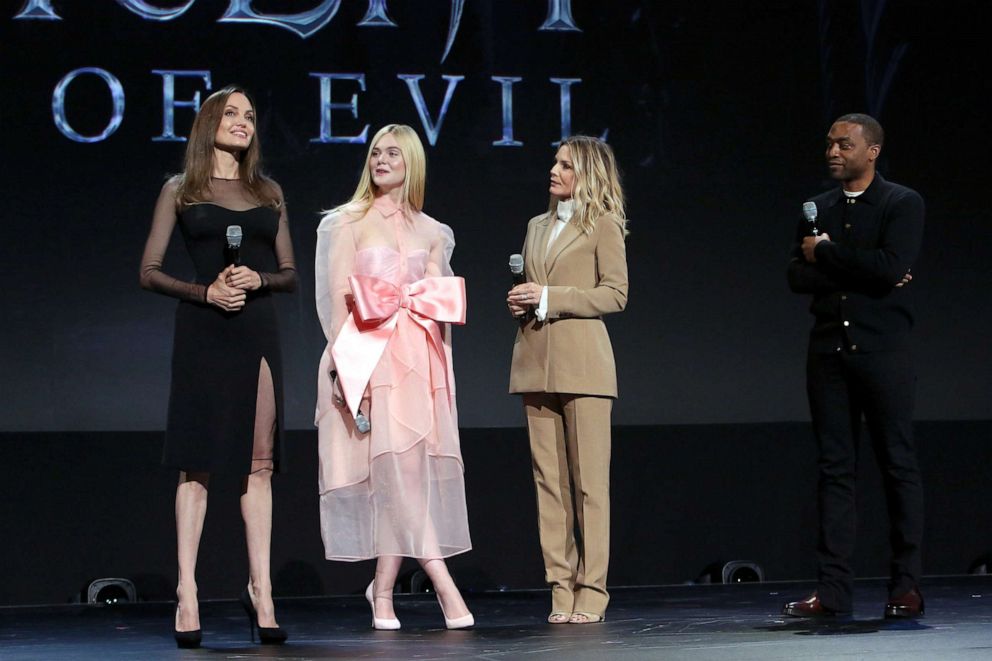 "Cruella," will be an all-new feature film starring Emma Stone and Emma Thompson. Stone will play the iconic "Cruella."
Craig Gillespie, who helmed "I, Tonya" and "The Finest Hours," will direct the film and it makes its way to the big screen on May 28, 2021, with "a fresh, 1970s, punk-rock approach," according to Disney.
PIXAR ANIMATION STUDIOS
"Soul" journeys from the streets of New York City to the never-before-seen cosmic realms and "The You Seminar," which is described as, "the fantastical place where we all discover our unique personalities."
The voice cast who includes Ahmir Questlove Thompson, Phylicia Rashad, Daveed Diggs, Tina Fey and Jamie Foxx.
Disney and Pixar's "Soul" opens in U.S. theaters on June 19, 2020.
Pixar's upcoming feature film "Onward" stars Tom Holland and Chris Pratt as two teenage elf brothers, Ian and Barley Lightfoot "who embark on an extraordinary quest to discover if there is still a little magic left in the world," according to Pixar.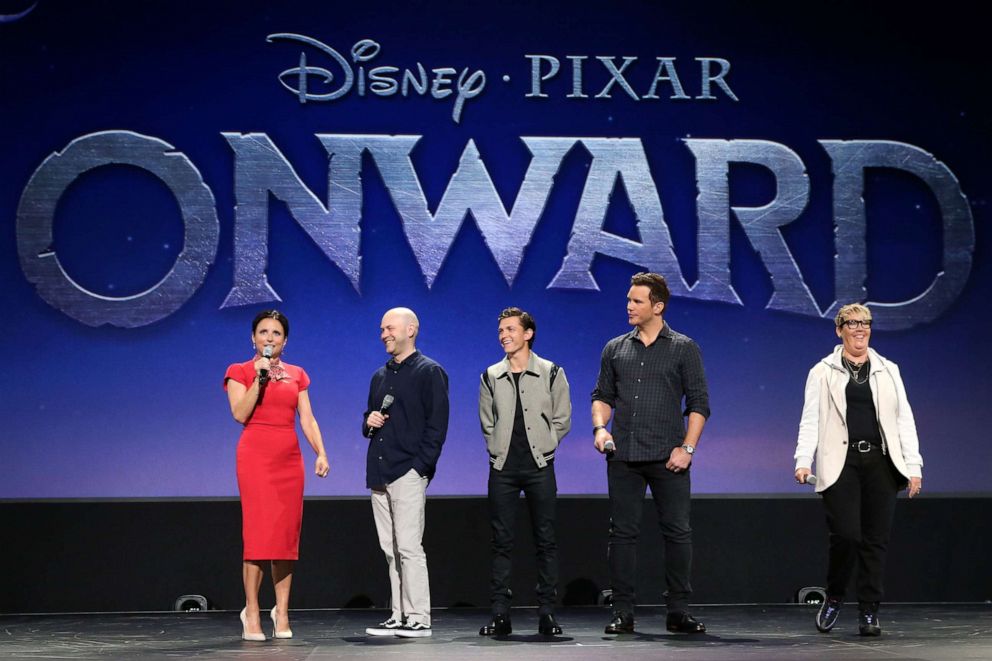 The film is set in a modern fantasy world, Disney and Pixar's "Onward" is inspired by director Dan Scanlon's personal experiences with his brother. Julia Louis-Dreyfus joins the cast as the mom in the movie and opens in theaters on March 6, 2020.
WALT DISNEY ANIMATION STUDIOS
Exploring themes of community and hope, and inspired by the beautiful and diverse cultures of Southeast Asia, the fantasy-action-adventure "Raya and the Last Dragon" opens in U.S. theaters on Nov. 25, 2020.
Directed by Paul Briggs, the film stars Cassie Steele who voices the lead character, Raya. Awkwafina voices alongside portraying Sisu, who's "the Last Dragon, who was left on Earth in case dark forces return to the world."
Finally, "Frozen 2."
Two new cast members, Sterling K. Brown, who voices Lieutenant Destin Mattias, and Evan Rachel Wood, who voices Queen Idina, Anna and Elsa's mother were announced.
The new animated film will also feature seven totally new songs. Idina Menzel, Kristen Bell, Jonathan Groff and Josh Gad were on hand to surprise the "D23 Expo" audience with a performance of one of those new songs, "Some Things Never Change."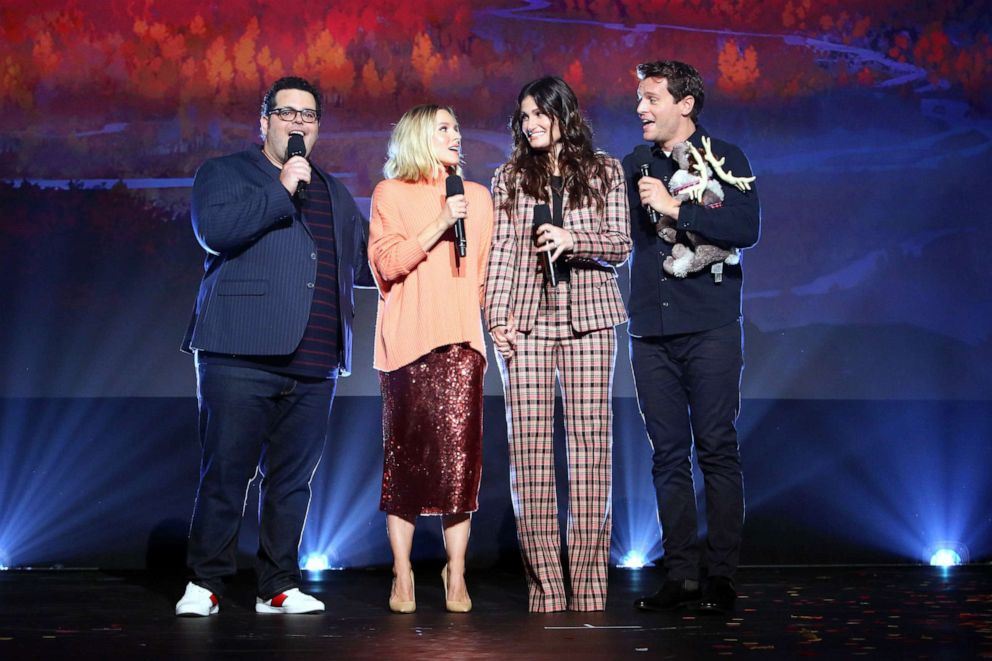 "Frozen 2" hits theaters Nov. 22.
The Walt Disney Co. is the parent company of Walt Disney Studios, "Good Morning America" and ABC News.