Asian American and Pacific Islander Heritage Month is a time to reflect and recognize the contributions that Asian Americans and Pacific Islanders have made to the U.S.
This year's AAPI Heritage Month comes at a time when many Asian Americans have experienced and seen a rise in hate crimes within their community. Many across the country are using this time to raise awareness about Asian Americans and Pacific Islanders in the U.S., and also to amplify their voices.
One of the ways that is being done is through literature. Over the years, AAPI authors have written stories that offer a glimpse into the diverse cultures that make up Asian Americans and Pacific Islanders, including the traditions, hopes and dreams of AAPIs.
At Goodreads, its users are celebrating AAPI Heritage Month through a selection of new books published by AAPI authors.
"These books are simply great stories. That's why you should read them," said Danny Feekes, managing editor at Goodreads. "One of the reasons why I read is to walk a mile in someone's shoes, to inhabit their minds, to look at the world through fresh eyes, and what's so amazing about these stories is it allows me to do that."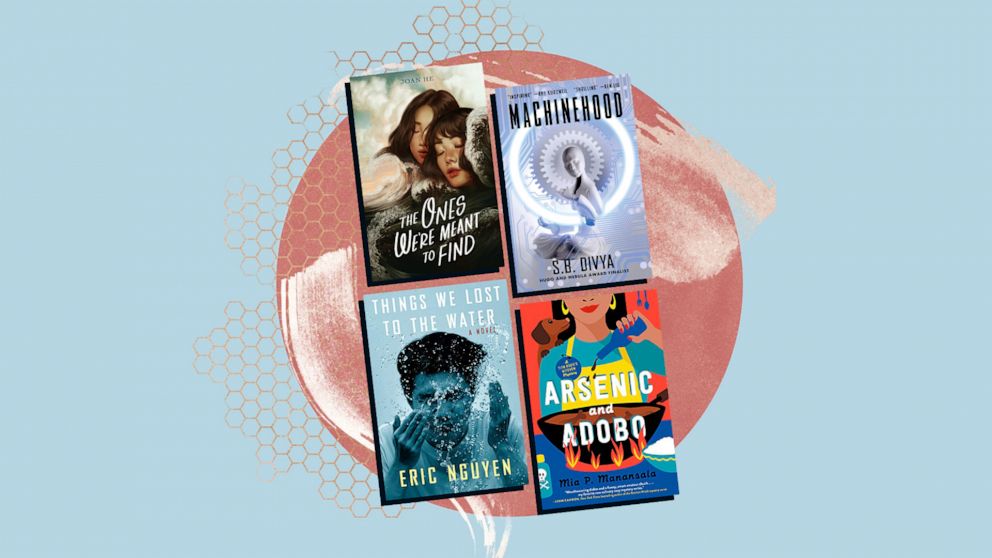 The books that Feekes and the Goodreads team selected are just a small collection of the many AAPI books their users are buzzing about for AAPI Heritage Month, but they shine a light on the vastness of the AAPI community and their rich histories.
"Sometimes people can make this mistake of believing that stories from underrepresented communities have to be full of pain," said Suzanne Skyvara, vice president of marketing and editorial at Goodreads. "And yet there's joy and adventure, and there's science fiction and there's cozy mysteries and history -- and yes, there are also darker stories as well -- stories of challenges and working your way through them."
Check out some of their recommendations for AAPI Heritage Month below:
"Crying in H Mart: A Memoir" by Michelle Zauner
Written by Michelle Zauner, who helms the indie band Japanese Breakfast, this memoir is a coming-of-age tale that expands on the author's viral New Yorker essay where she grappled with her Asian American identity in the aftermath of losing her mom to cancer.
"Gold Diggers" by Sanjena Sathian
Mindy Kaling recently acquired the rights to this debut novel. It tells the tale of teenager Neil Narayan, who has few aspirations other than pursuing his neighbor Anita, who happens to be creating a magical potion from stolen gold that harnesses the ambitions of the jewelry's original owner.
"Machinehood" by S.B. Divya
Described as "Zero Dark Thirty" meets "The Social Network," this sci-fi thriller from Hugo Award-nominee S.B. Divya takes place 75 years in the future when humans take daily pills to protect them from designer diseases. The only problem? The terrorist group that wants to halt pill production.
"Things We Lost to the Water" by Eric Nguyen
This is a novel about a young immigrant mother who comes to New Orleans with her two young sons while her husband remains in Vietnam. Nguyen's literary fiction debut focuses on the family as they try to adapt to America while the father stays behind.
"Arsenic and Adobo" by Mia P. Manansala
The first book in a new cozy mystery series, the story is about a woman named Lila who is tasked with saving her Tita Rosie's failing restaurant. All is well until a notoriously harsh food critic (who just so happens to be Lila's ex boyfriend) drops dead.
"The Ones We're Meant to Find" by Joan He
For fans of the show "Black Mirror," this is a twisty young adult novel in the vein of E. Lockhart's critically acclaimed "We Were Liars." The book follows Cee, who has been trapped on an abandoned island for three years. How did she get there, and how will she escape? We're not telling.