Brooke Shields says she is "embarking on a new chapter" in her life.
In order to step into this next phase, the actress and model, 57, is taking a look back at how far she's come in her powerful new documentary, "Pretty Baby: Brooke Shields."
In the Lana Wilson-directed two-part documentary, which premieres today on Hulu, Shields reflects on her rise to fame throughout adolescence and the sexual exploitation to which she was subjected as a child model. Those closest to Shields, including family, friends, collaborators and more, also share their thoughts on Shields' roles early in her career and the controversial media coverage that she garnered as a young girl.
In an interview with "Good Morning America," Shields explained why now was the perfect time for the project. "It felt like the right time to sort of really look back and take stock and be proud and really sort of take a good look at what got me here," she said.
"It sort of frees me up to then really feel like I'm beginning again," she continued. "But I've done a lot of work on myself over the years, and I felt clearer in my perspectives."
After turning down countless opportunities in the past for a documentary chronicling the highs and lows of her career, Shields said having Wilson direct the project and George Stephanopoulos and Ali Wentworth's BedBy8 production company attached attracted her to sign on.
Pretty Baby: Brooke Shields
Actor, model, and global superstar Brooke Shields' journey from a sexualized young girl to a woman who embraces her identity and voice.
On lessons learned from her late mother
Shields said her late mother Teri, with whom she had a very close and troubled relationship throughout her life, also impacted her choice to make the documentary. She said it was "easier to do" without her mom.
"I don't think I could have done this had she been alive," she said.
In the documentary, Shields speaks at length about how her manager mom controlled many aspects of her life growing up -- including everything from her career choices to her ability to develop her own opinions.
"Growing up and never feeling really heard -- and sort of understanding that by the time I got to college, that was the first time any of my ideas were of interest to anybody -- I never wanted my girls to feel that," she said, referring to her daughters Rowan Francis Henchy, 19, and Grier Hammond Henchy, 16, whom she shares with husband Chris Henchy. "I just always wanted them to hear their own voice and have a debate about it, and it was just really important to me, because it was something that I really didn't have."
She continued, "I was always afraid of my opinion or thought I was going to be wrong. It's your opinion -- it's your prerogative -- and I was never really granted my prerogative until I went to college. And it was just intellectual then."
I was always afraid of my opinion or thought I was going to be wrong.
Shields said she had to "chip away at all of that" in order to prevent her daughters from experiencing the same thing. "I wanted to teach them at an early age," she said, adding that she also aimed to instill "respect and integrity and being kind and doing the right thing ... stuff my mom really, really made important in my life."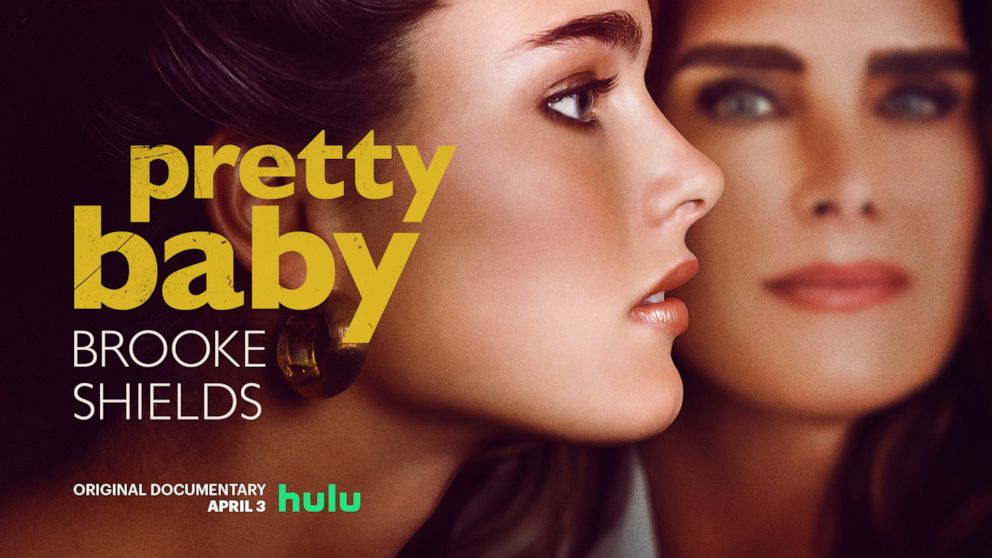 On her daughter's modeling ambitions
In the documentary, advertisements which Shields starred in as a young girl, including ones in which she is scantily clad and others in which she was posed more maturely and provocatively in front of the lens, are shown to convey how she was sexualized as a minor.
"I didn't feel uncomfortable nor did I feel embarrassed, " Shields says in the doc while reflecting on the images. "As a model, your body is just to be dressed and put out there so I didn't have that awareness of my budding puberty because I was years away from any of that."
Given her own complex relationship with beauty, self-image and judgment from others based on her appearance, Shields said she initially had reservations about her daughter Grier entering the modeling industry.
"She's interested in runway, which is something I never did, so I have very little experience, but I sort of have come around and I said, OK, we're going to put you in touch with the right agency, the right handler ... you're going to have a teacher, you're going to learn how to speak, you are going to have classes and how to arm yourself and be prepared and have opinions -- they want you to have an opinion more in these days," she told "GMA."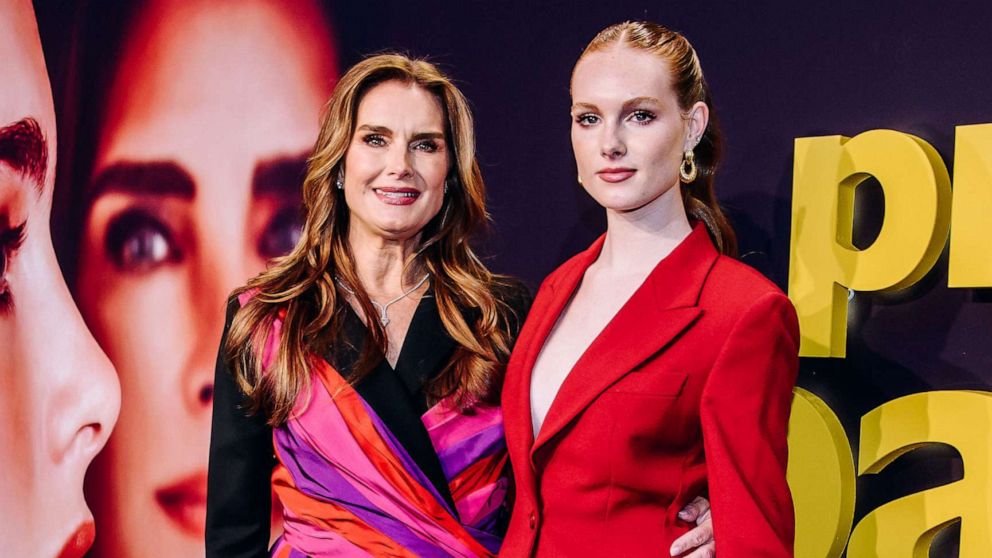 She continued, "The most interesting thing to me is that they won't let her do anything until she's 18, so when I heard that, that was sort of a revelation to me, I was happy about that."
Shields said she does believe there are "many more protections for these girls" in the modern modeling industry but still feels it's a "devastating business."
The mother-of-two said she attempts to not "belabor" the topic of body image with her daughters because she doesn't want it to become "bigger than it is" by speaking about it more than necessary. However, she said that she does continually encourage her daughters to love their own bodies and avoid toxic comparisons to others.
On no longer feeling pressure to meet anyone's expectations: 'Now I do it all just for me'
Chasing perfection and breaking down stereotypes placed on her through her life is another topic Shields hones in on in the documentary.
From pursuing her Ivy League education and pushing forward with it when it was challenging at the start to finally finding her stride in comedy after chasing work for a length of time, Shields discusses in the doc how much work she's put in to prove people wrong.
Now, she said she doesn't feel the same pressures and is finally owning her identity fully. "I'm not worried about being approved of, I'm not worried about being liked, I'm not worried about behaving," she said. "I have my opinions. I am so thankful that I believe in my talent."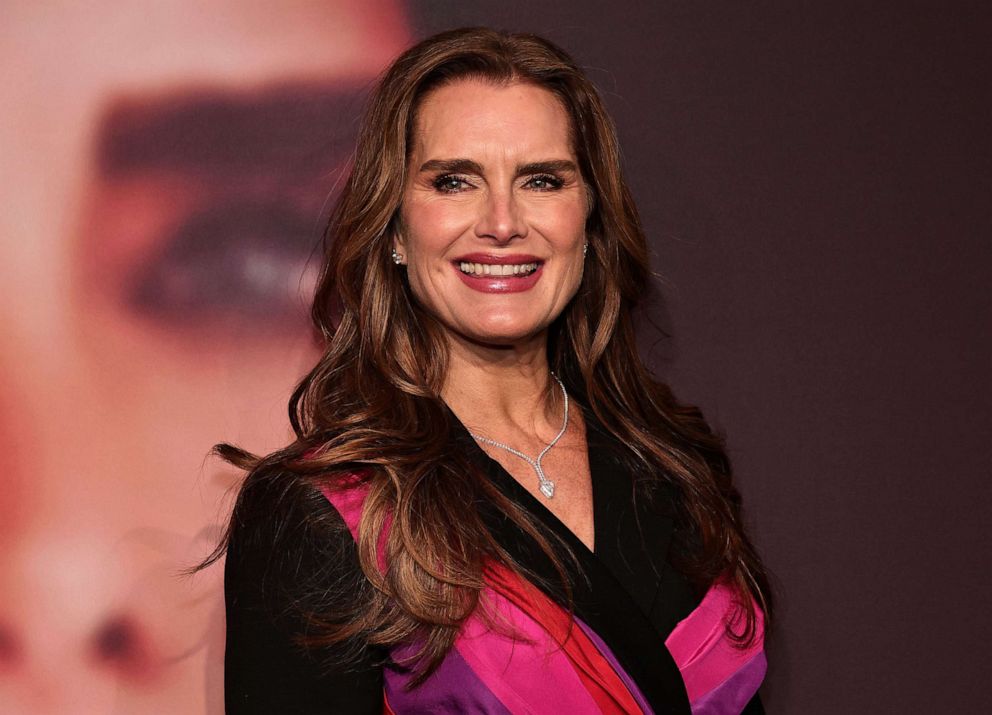 "The thing that I'm the most thankful for is that I'm not jaded, I'm not angry and I'm really excited about the future," she continued. "And to have gone through that whole life and to still love what I do? I mean, to have that passion, I can't believe how lucky I am."
The thing that I'm the most thankful for is that I'm not jaded, I'm not angry and I'm really excited about the future.
With "Pretty Baby: Brooke Shields," she said she wants people to feel "energized to love their selves and pat themselves on the back for getting here."
"We're all human beings that go through ups and downs and fears and bad stuff happens to us," she said. "Just count your blessings, surround yourself with good people and be proud of yourself, I just tell people, because I think it's very easy to feel self-pity or anger or regret -- and those are just so dangerous."
She added, "Life is really short and so I hope people are proud of how far they've all come."
ABC News' Katie Kindelan contributed to this report.
Disney is the parent company of Hulu, ABC News and "Good Morning America."