Grammy Awards shine spotlight on powerful, prominent females
Robyn Beck/AFP/Getty Images
Cardi B became the first solo woman to win best rap album for "Invasion Of Privacy" at the 2019 Grammy Awards on Sunday.
While no female solo artist had ever won in the category, Lauryn Hill won with The Fugees in 1997 for their album, "The Score."
During the "I Like It" singer's emotional acceptance speech, she expressed her disbelief and excitement at winning the award.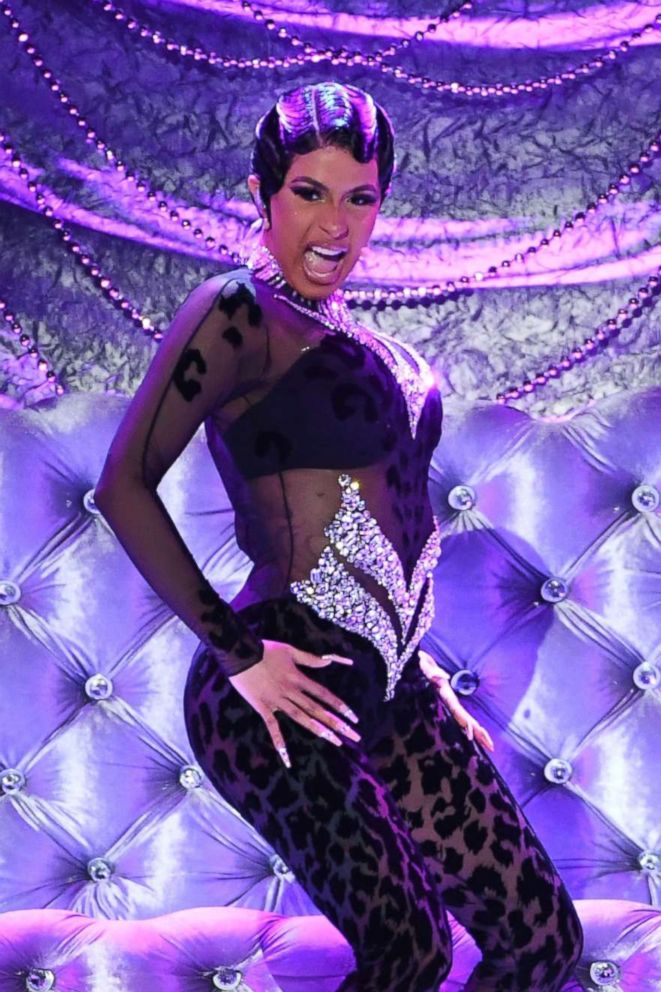 "I just want to say 'thank you' everybody that was involved," she said, listing members of her team. "I want to thank my daughter -- I'm not just saying thank you because she's my daughter -- because you know, when I found out I was pregnant my album was not complete. I had three songs that I was for sure."
The singer explained that she aimed to get the videos for the album completed before she started showing in her pregnancy, and expressed how there were many "very long nights."
She also thanked all the artists who were featured on the album, including Bad Bunny, J Balvin, Chance the Rapper, SZA and Kehlani. She mentioned her husband, rapper Offset, and said he encouraged her to complete the album.
"No, seriously, because he was like, 'Nah, you gonna do this album, girl. We gonna have this baby and you gonna make this album,'" she shared.
Cardi B was visibly emotional during the speech, joking to the crowd, "The nerves are so bad -- maybe I need to start smoking weed."
"Invasion of Privacy," released in April 2018, went double platinum in October and contains hits like "Bodak Yellow," "Be Careful," "Drip" and "I Like It."
The singer went home empty handed in her other four nominations: record of the year, album of the year, best pop duo/group performance and best rap performance.
She performed one of her hit singles, "Money," during the award show.