Carole Baskin's reign as the "Tiger Queen" of "Dancing With the Stars" season 29 has ended.
The "Tiger King" star and pro partner Pasha Pashkov were eliminated on Monday's show after receiving negative feedback and low scores for a samba set to "The Circle of Life" from "The Lion King" on Disney Night.
"I'm so thankful to have had this opportunity and it will be hard to leave the 'Dancing With the Stars' crew -- and especially Pasha," Baskin said Tuesday on "Good Morning America." "He has been so wonderful."
Pashkov, whose wife Daniella Karagach is still competing with celeb partner Nelly, called the samba "by far the hardest dance" and concedes they did the best they could with it.
The animal rights activist, who previously danced a Viennese waltz to "What's New Pussycat?" and a paso doble to "Eye of the Tiger," said she doesn't regret joining "DWTS" because it gave her a platform to talk about important issues.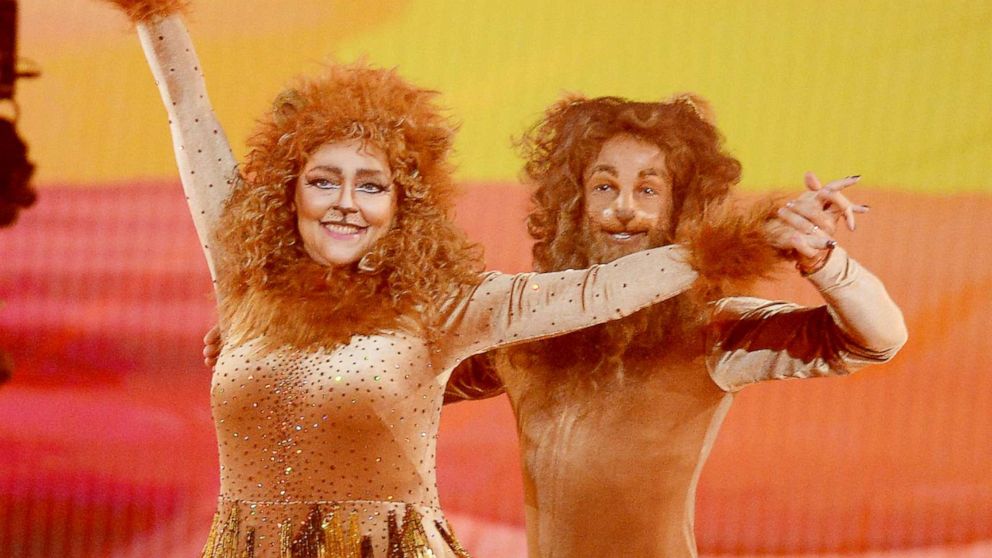 "I think all of the awareness that is raised from this has been wonderful for the cats," Baskin explained. "That's been my main reason for being here is to try and end the cub petting and the private possession of big cats."
The 59-year-old also revealed the first question her husband and daughter, who thought "DWTS" would be a chance for her to show the world who she truly is, asked after her elimination was when she would be coming home.
Though she is out of the competition, Baskin agrees with Pashkov that Nelly is the one to watch out for this season -- but also noted that the "Hot in Herre" rapper has stiff competition in former Disney Channel star Skai Jackson.