Carrie Underwood has no patience for the old myth that women don't want to hear other women on the radio.
"That's BS," Underwood, 35, said in a recent interview with the "Women Want to Hear Women" show.
"Even when I was growing up, I wished there was more women on the radio," Underwood told the show's host, Elaina Smith, this week.
In fact, Underwood said the '90s country scene actually had "a lot more" women in it than there are today.
Underwood said it's hard when little girls don't see enough women at the top of the genre.
"Think about all of the little girls that are sitting at home, thinking, 'I want to be a country music singer,'" Underwood told Smith. "What do you tell them? How do you look at them and say, 'Sweetie, just work hard and you can do it!'"
Underwood also told the show she sees so many girls out there working hard to make it in country music, but aren't at the top of the charts. Meanwhile, she said, there are so many men that "some new guy has a No. 1."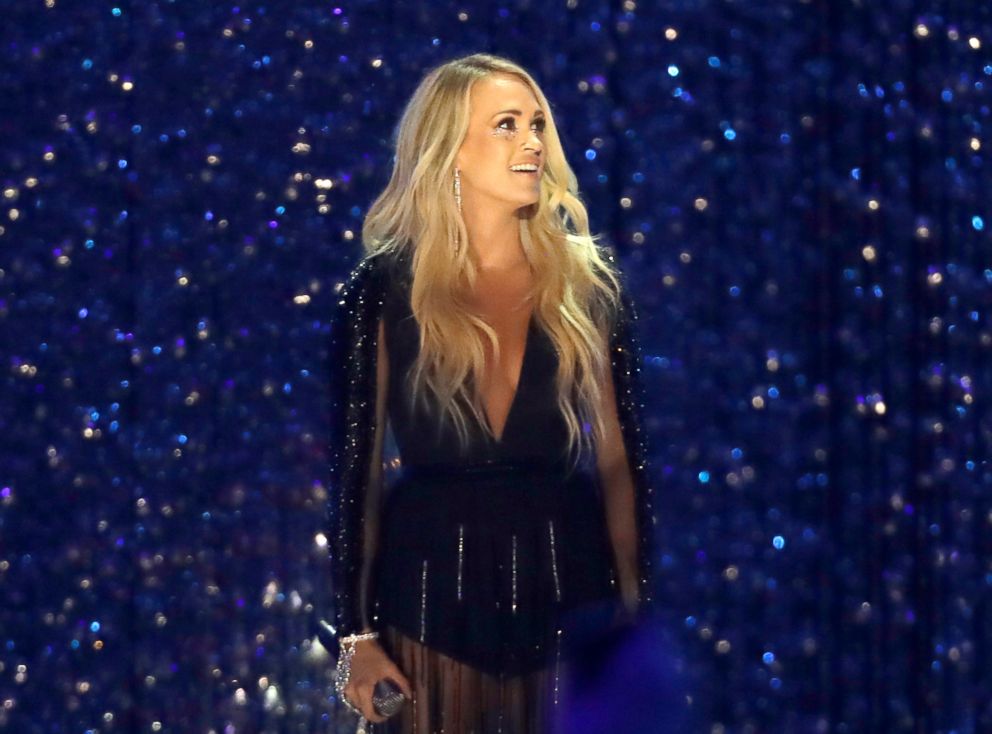 "I'm like, 'Good for you, that's great, but who are you?'" Underwood continued. "And then these strong women, who are super talented and totally deserve it, are not getting the same opportunities."
She added that she really doesn't know how to change this lack of women on the charts.
Only two women are in Billboard's top 10 country songs for the week of Sept. 1. They are Bebe Rexha at No. 1 (for her duet with Florida Georgia Line on "Meant to Be") and Miranda Lambert at No. 4 (for her duet with Jason Aldean on "Drowns The Whiskey").
The rest of the top 10 include male stars like Dan + Shay, Brett Young and Thomas Rhett.
Underwood is the only woman in the top 20 with a solo song. Her single, "Cry Pretty," is currently at No. 17.
It's been a big year for the former "American Idol" star. She announced last month that she and husband Mike Fisher are expecting their second child.