Celine Dion's heart will go on...and so will the necklace inspired by the movie "Titanic."
Dion, whose head-turning outfits during Paris Fashion Week have made headlines worldwide, stepped out Wednesday in the French capital wearing the famous Heart of the Ocean pendant that was a major plot point in the 1997 blockbuster movie.
Of course, it wasn't the actual Heart of the Ocean: that one, made of diamonds and a 171-carat sapphire, was reportedly sold at auction for $1.4 million, though Dion was permitted to wear it at the 1998 Academy Awards.
The pendant Dion was wearing Wednesday in Paris was a costume version of the iconic necklace, which was part of Vetements' spring 2020 collection. Most of the singer's ensemble came from the label, including her over-sized jacket and her t-shirt, which reads, "I love Paris Hilton."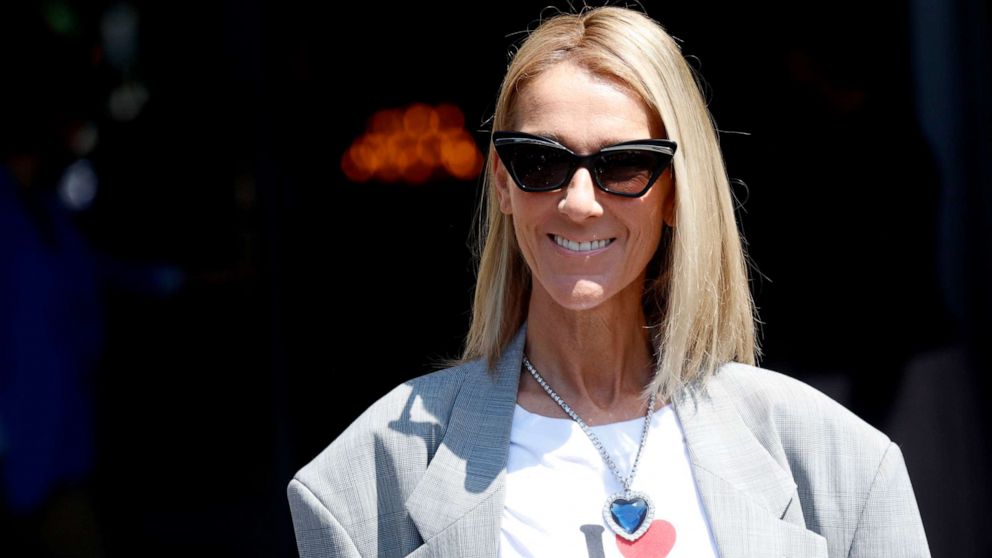 Fans may recall that in 2016, Dion was seen wearing an over-sized sweatshirt, also by Vetements, which featured pictures of Leonardo DiCaprio and Kate Winslet's "Titanic" characters, as well as an image of the ship. Dion famously sung the movie's Oscar-winning song, "My Heart Will Go On."
This Friday, she will perform in London's Hyde Park as part of the British Summer Time festival, with special guest Josh Groban.