'Dancing with the Stars' season 29 pros talk new show and much more
Britt Stewart is currently competing on season 29 of "Dancing With the Stars" alongside two-time Olympic figure skater Johnny Weir and she is documenting the experience for "Good Morning America."
Ahead of the fourth week's competition night, tonight at 8/7c on ABC, Stewart, the show's first-ever Black female pro, reflects on past performances with Weir and their team's mindset going into tonight's battle on the dance floor.
Here is her latest installment.
Disney Night was one for the books! It was our third week of the competition and I am overjoyed with our rumba results to "Reflection" by Christina Aguilera from "Mulan."
I am consistently impressed with my partner Johnny Weir and immensely proud of his performance. He danced the rumba beautifully, but most importantly, he shared a little piece of his heart, giving everyone a look into his emotions and soul. It takes a lot of strength to display that kind of vulnerability in an environment that is already out of comfort.
We were both so happy to break out of being in the middle of the pack, scoring 8s from all the judges. Being at the top of the leader board and safe to continue in the competition gave us such a strong feeling of confidence heading into this week! However, we both have agreed to rehearse as if we didn't get the top scores and maintain the work ethic that we've built together as partners.
Tuesday 8 a.m. rehearsal came VERY quickly! This week we are dancing the jive to "Crocodile Rock" by Elton John and I'm really looking forward to it.
This jive will be a great change of pace and tone from last week's rumba, and once again shows a different side of Johnny. We will have to work extra hard to make this jive spectacular coming from such a strong dance. There will be a lot of pressure and expectation to maintain our top position on the leader board.
Johnny is already working exceptionally hard at the jive! It's a little bit more difficult for him than the rumba. In the rumba, he was able to utilize his gracefully, lyrical movement he is most known for in his skating career. The jive could not be more different but he is taking on the challenge.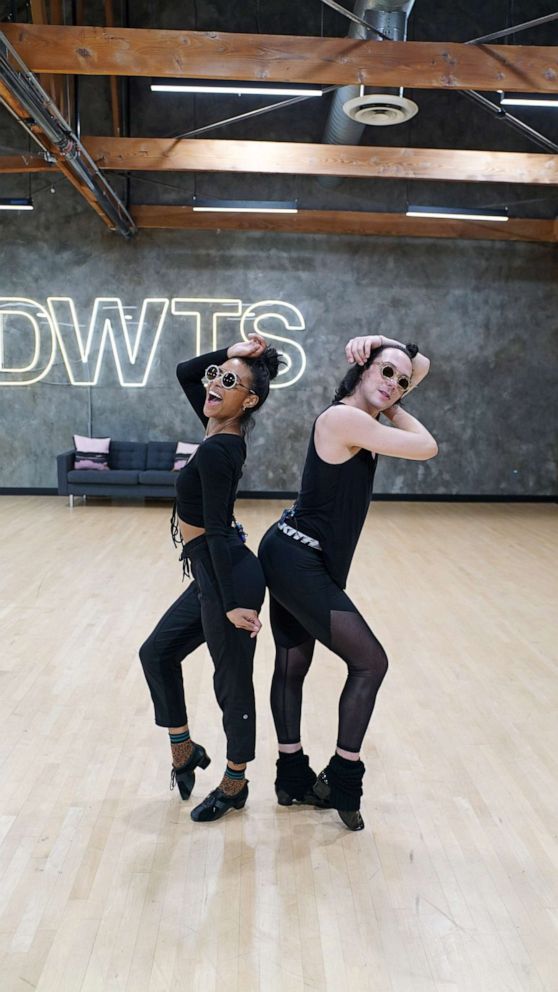 Every single day we've spent together so far and as this week progresses, Johnny exceeds my expectations. He always comes back to rehearsal better than the previous day! This week, I see a shift in his mindset and focus. He is in the flow of the competition and what's needed to learn a new dance style each week. He might not feel it yet but as his teacher and partner, I can see it! I really feel like last week was a breakthrough week for him.
He will continue to push and give it what it takes to excel. He has opened up more than I could have expected and feel like this is just the beginning of what Johnny can do!
I am beyond grateful to have the opportunity to be partnered with Johnny. It is truly beyond what I imagined for a DREAM partner. We have started to form an authentic friendship.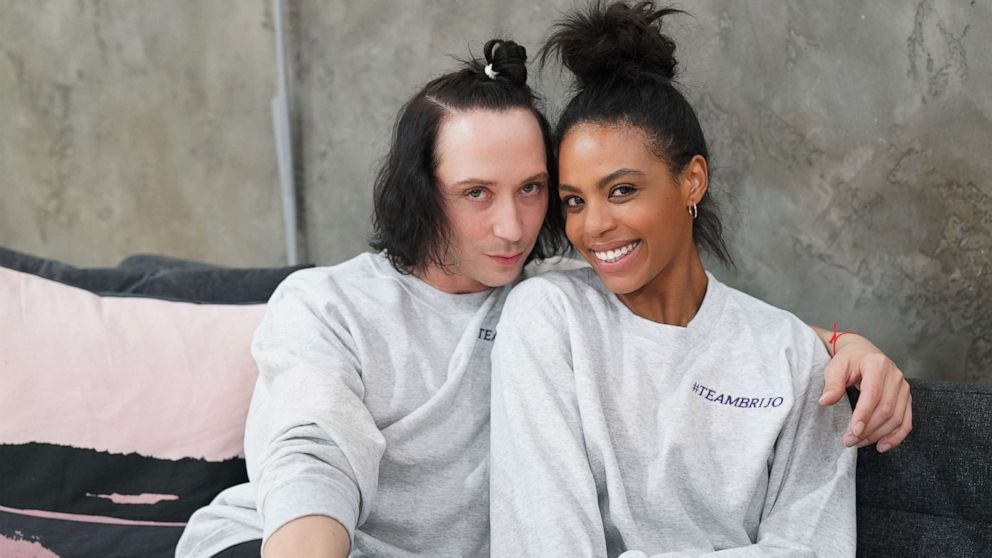 It already feels like we've known each other much longer than we actually have and are constantly surprised by how much we have in common.
I've always been a firm believer that God brings people in your life for a reason and I know in this moment Johnny is an example of that. I so look forward to continuing our partnership and friendship as the competition continues and beyond!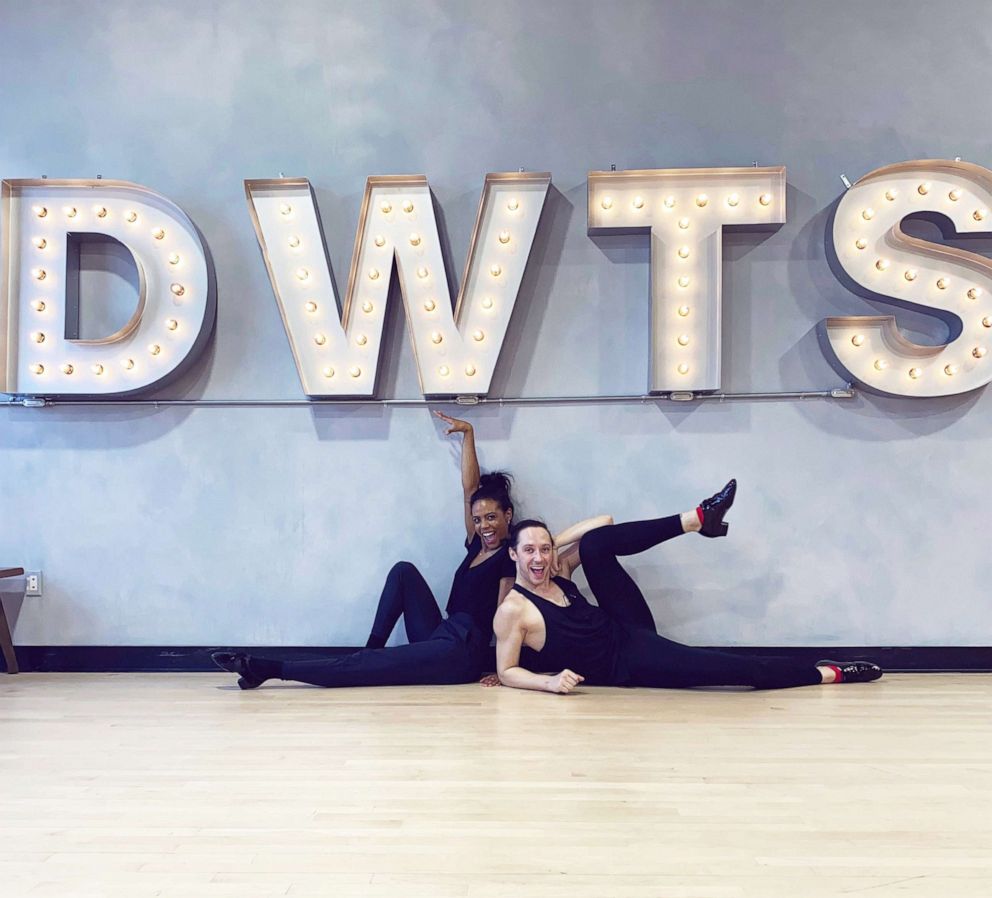 I still am astonished that I have arrived here and can say that this is my first season as pro. I am so grateful and my heart is truly full. Can't wait to crocodile rock tonight and continue curating this journey for Johnny. I want America to continue getting to know Johnny because he is so special!
Time to go jive!