Music legends Neil Young, Willie Nelson, John Mellencamp and Dave Matthews are joining forces to raise awareness about family farming in the United States.
In a collaboration with Farm Aid, music stars will come together for the company's 35th annual music festival, Farm Aid 2020 On the Road, to put a spotlight on the challenges family farmers have been facing amid the coronavirus pandemic, and the need to keep farming alive across the country.
Matthews, a board member and headliner for the event, joined "Good Morning America" Tuesday along with country music star Margo Price to discuss their involvement to shed light on farmworkers amid the pandemic.
"I think that [farmers] are at the heart of everything that human beings have," Matthews said. "It seems all too often that the farmers are forgotten or they are voiceless and their struggles remain very often unheard. And now is a time when farmworkers and farmers are struggling -- in some ways morebecause of the crisis."
He added that being able to "give a voice to the struggles of working family farmers and what they go through" is what has made him get so involved with Farm Aid.
"This pandemic and so many other challenges have revealed how essential family farmers and ranchers are to the future of our planet," Farm Aid founder Willie Nelson said in a statement. "Farm Aid 2020 is going to give the whole country a chance to learn about the important work of farmers and how they're contributing to our well-being, beyond bringing us good food."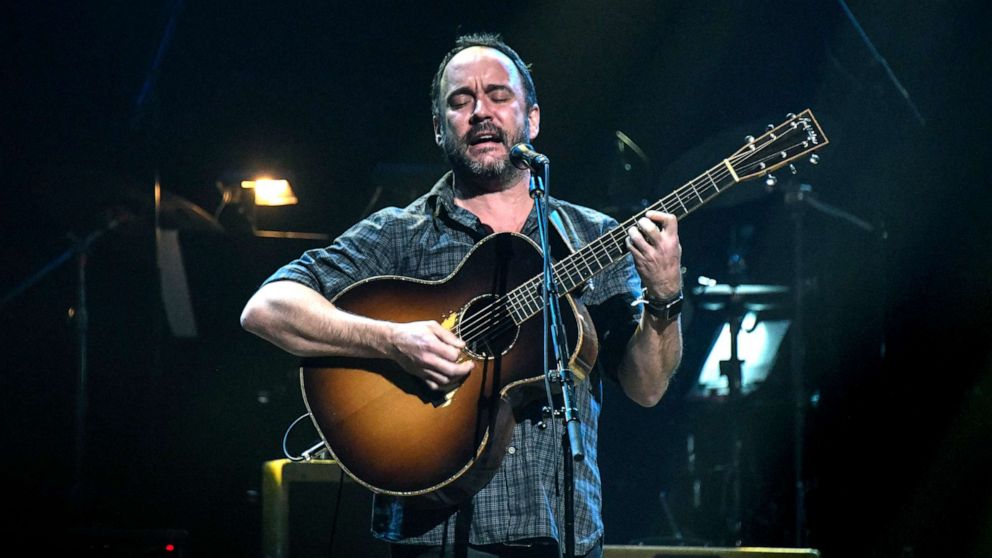 Price, who will be performing for the fifth year, explained to "Good Morning America" that her family's history makes this an even more personal endeavor.
"I come from a long line of farmers and my family lost their farm in the early-mid 80s," she said. "This is a way for me to pay tribute to what they did and to be able to help other people that are struggling. I think Farm Aid has been preparing for a crisis like this all along when we need to help family farmers and small businesses, the moment is now."
Since 1985, Farm Aid artists and board members Willie Nelson, Neil Young, John Mellencamp and Dave Matthews, have brought artists together for the popular music festival to help thousands of family farms build and sustain vibrant agriculture and inspire communities to support homegrown farmsteads.
Due to the pandemic, this year's festival will be a three-hour virtual multiplatform experience with performances from more than 20 artists including Bonnie Rait, Brandi Carlile, Jack Johnson, Lukas Nelson, Black Pumas and more.
Price said she's happy about the pivot to virtual performances because "this year everybody can attend, there's no limit on who can be there and that's incredible."
The festival, which will stream on the company's YouTube Channel, AXS TV and Fans.com, will also showcase stories from farmers from across the country who were invited to talk about why they farm and what their vision is for the future of agriculture.
You can stream the entire festival on Sept. 26.