Oscar winner speaks out on menstrual equality
It was an unusual start to an Oscars acceptance speech.
"I'm not crying because I'm on my period or anything," said director Rayka Zehtabchi, overcome with emotion. "I can't believe a film about menstruation just won an Oscar!"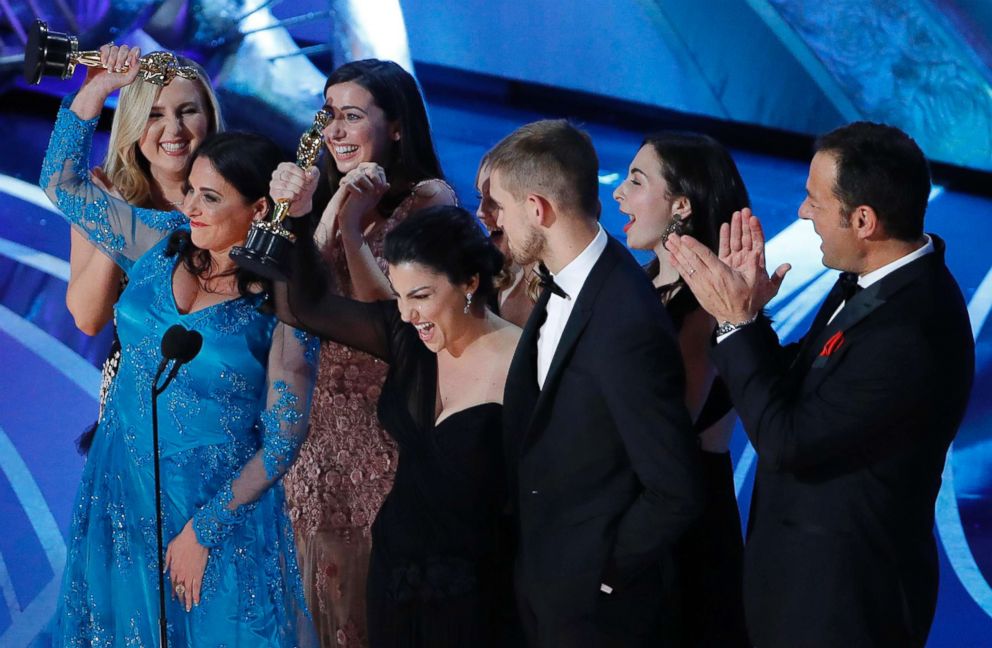 "Period. End of Sentence," which won the Oscar Sunday for best documentary short subject, focuses on a small rural village in India where women and girls faced the stigma of menstruation and limited access to pads. But a new machine allowed the women to manufacture their own pads and fight for menstrual equality.
Melissa Berton, a producer on the film who is also a high school English teacher in Los Angeles, told the crowd, "This film began because high school students here and our brave partners at Action India wanted to make a difference, a human rights difference."
Berton had told ABC Los Angeles station KABC this week, "We never thought it would be an Oscar-nominated film, but the idea was always, if we could just make an educational film to raise awareness about this issue then that would be the jewel in the crown of our nonprofit."
As Berton accepted the Oscar Sunday, she told the crowd, "I share this with teachers and with students around the world. A period should end a sentence -- not a girl's education!"