Whether it's a first-time winner's empowering speech or a celebrity's first time stepping out on the red carpet, movie fans can't seem to get enough of the "firsts" that take place at the Academy Awards.
Several barrier-breaking milestones took place this year. Here are highlights among nominees and those who went on to win.
1. 'Black Panther' the 1st superhero film nominated for best picture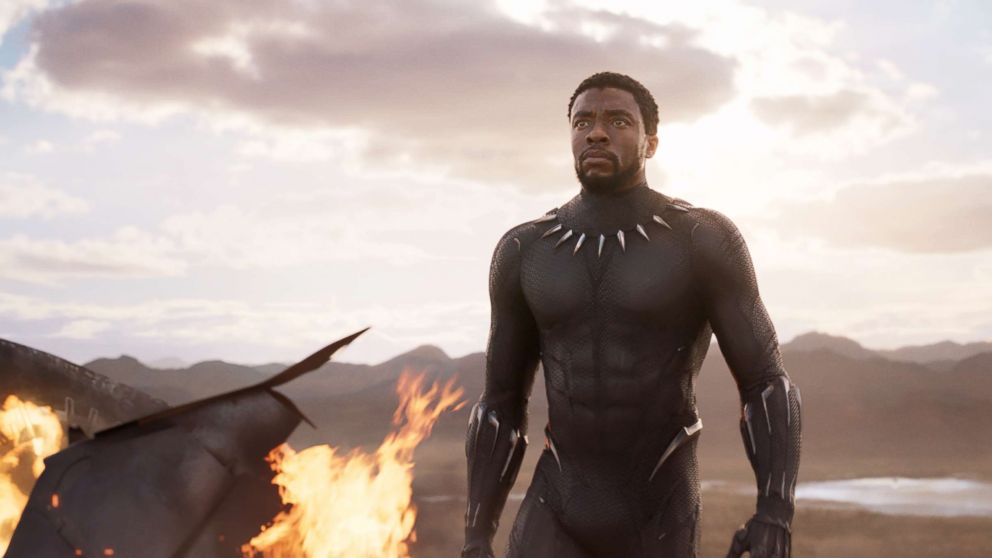 The 2008 film "The Dark Knight" seemed like the great hope for the genre. After all, the late Heath Ledger did earn a best supporting actor award for his turn as The Joker. But the film failed to score a nomination for best picture.
2. Hannah Beachler first African-American to be nominated and win best production design
Beachler reportedly became the second person hired for Marvel's "Black Panther" after director Ryan Coogler. And it paid off, not only for the film's $700 million haul, but because she's Marvel's first female production designer and the first black production designer in the category. And now, she's also the first black winner in the category.
3· 'Spider-Man: Into the Spider-Verse' is Marvel's 1st best nominee and winner for best animated feature
"Black Panther" is breaking through for Marvel in the live-action arena, but the studio is also a force to contend with in animation as the acclaimed "Spider-Man: Into the Spider-Verse" became the first best animated feature nomination for Marvel -- and the studio's first winner.
4. Lady Gaga 1st to be nominated for best actress, best song
Gaga could have a huge night at the Oscars thanks to her role as Ally in "A Star is Born" and for "Shallow," the song she co-wrote for the film that she sings with co-star Bradley Cooper. To be fair, the path she walks isn't freshly paved: Mary J. Blige scored best supporting actress and best song nods for her respective performances in "Mudbound."
5. 1st time 2 directors nominated for both best foreign language film and best director
Alfonso Cuarón's "Roma" and Pawel Pawlikowski's "Cold War" together made history, but what would have been additionally historical is if either won best picture -- to date, no foreign language film ever has.
6. Spike Lee earns his 1st nomination for best director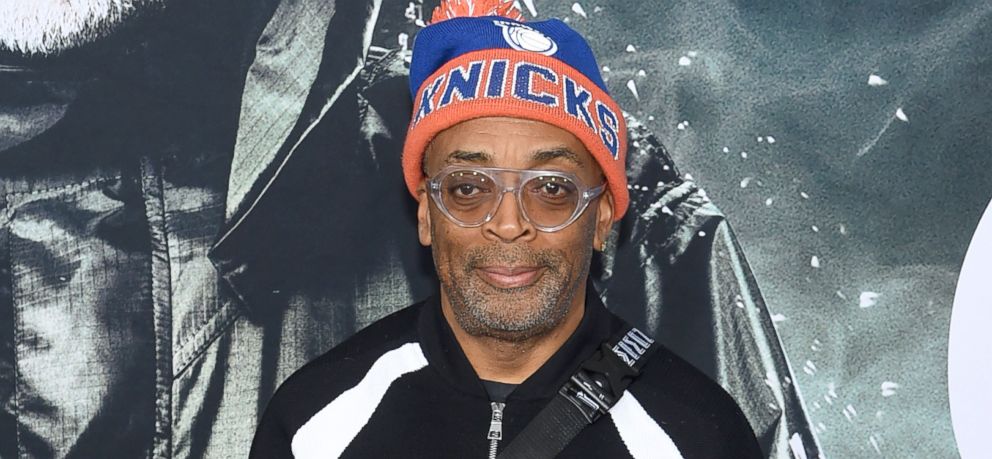 Though his career spans more than three decades, Lee only received his first best director nomination this year for "BlacKkKlansman." It wouldn't be his first Oscar, though, as he took home an honorary award in 2016.
7. 'BlacKkKlansman' is Spike Lee's 1st film nominated for best picture
"Do the Right Thing" got Lee his first Oscar nod for best original screenplay in 1990, and "4 Little Girls" earned him a best documentary nomination in 1998. But up until this year, none of those or his dozens of other films reached the level of best picture consideration.
8. Hulu gets 1st Oscar nomination in best documentary category for 'Minding the Gap'
Hulu gets into the Oscars game with Bing Liu's documentary, which followed Liu and two of his friends as they navigated growing up, family life and challenges to their friendship.
9. 'Roma' is 1st Netflix film nominated for best picture
Alfonso Cuarón's critical masterpiece has been scoring film-of-the-year accolades throughout awards season. It isn't the first streaming flick to be nominated, though -- that honor goes to Amazon's "Manchester by the Sea."
10. Yalitza Aparicio, in 'Roma,' becomes 1st indigenous person from the Americas nominated for best actress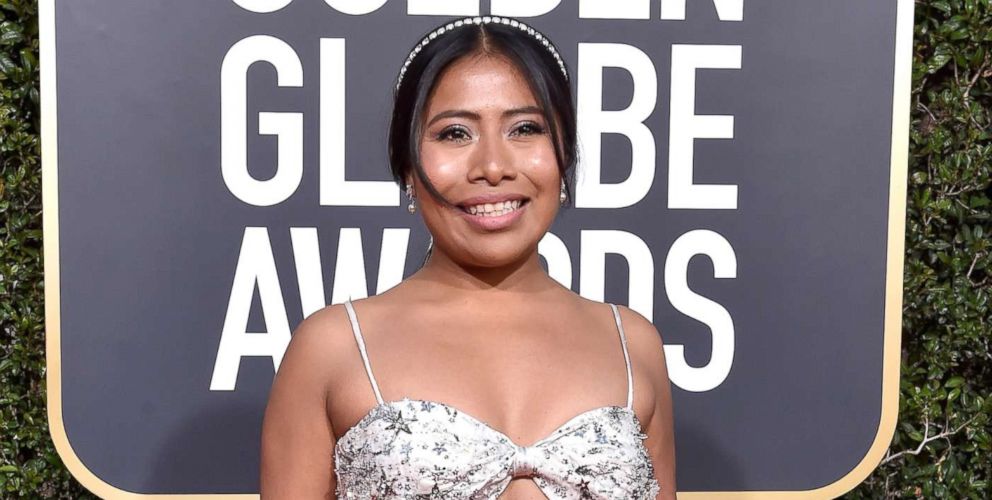 Aparicio -- a teacher whose first major acting gig led to her nomination -- made headlines for being the first person with a Mexican indigenous background to be nominated for best actress. Keisha Castle-Hughes, who is of Maori indigenous descent, was the first ever nominated, for her role in "Whale Rider."
11. 1st time 2 Mexican-born women nominated for acting awards at same Oscars
"Roma's" Yalitza Aparicio was born in Tlaxiaco, Oaxaca, Mexico, while best supporting actress nominee Marina de Tavira, who also stars in "Roma," was born in Mexico City.
12. 'Roma' producer Gabriela Rodriguez is first Latina nominated for best picture
Rodriguez is co-credited with Alfonso Cuarón, whom she worked with during his best director-winning stint on "Gravity."
13. Alfonso Cuarón wins both best director and best cinematography at same ceremony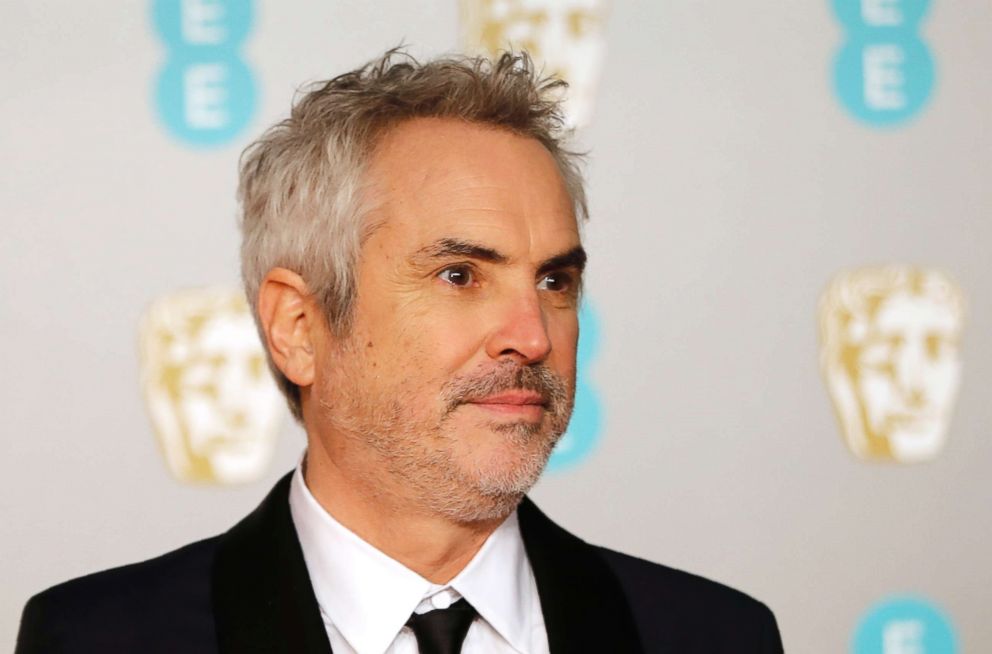 It's clear that "Roma" had the potential to be a big hit on Oscar night, but Cuarón himself also made history as the first person to ever get best director and best cinematography nominations in the same year. He's now the first person to win both at the same ceremony.
Even more history-makers
Some other milestones took place during the Oscars broadcast on Sunday: "Bao," Pixar's first short film directed by a woman, took the best animated short film honors, and Ruth Carter became the first black woman to win the award for best costume design, calling her accomplishment in her decades-long career "surreal."