Dwayne Johnson and 'Skyscraper' director Rawson Thurber dish on new film
Dave J Hogan/Dave J Hogan/Getty Images
Look, it's been a long week, we get it!
Well, it's Thursday and for your day before the end of the week treat, we present Dwayne Johnson singing to his 6-month-old newborn, Tiana Gia.
"Happy 6 month Birthday to our lil' disrupter, Tiana Gia," he wrote. "We're a family of non-traditionalists so we celebrate everything."
In the clip, Johnson shows off his vocal skills while singing the classic "Happy Birthday" song.
Take a look at Tiana's stare down with the camera and try not to laugh. Seriously!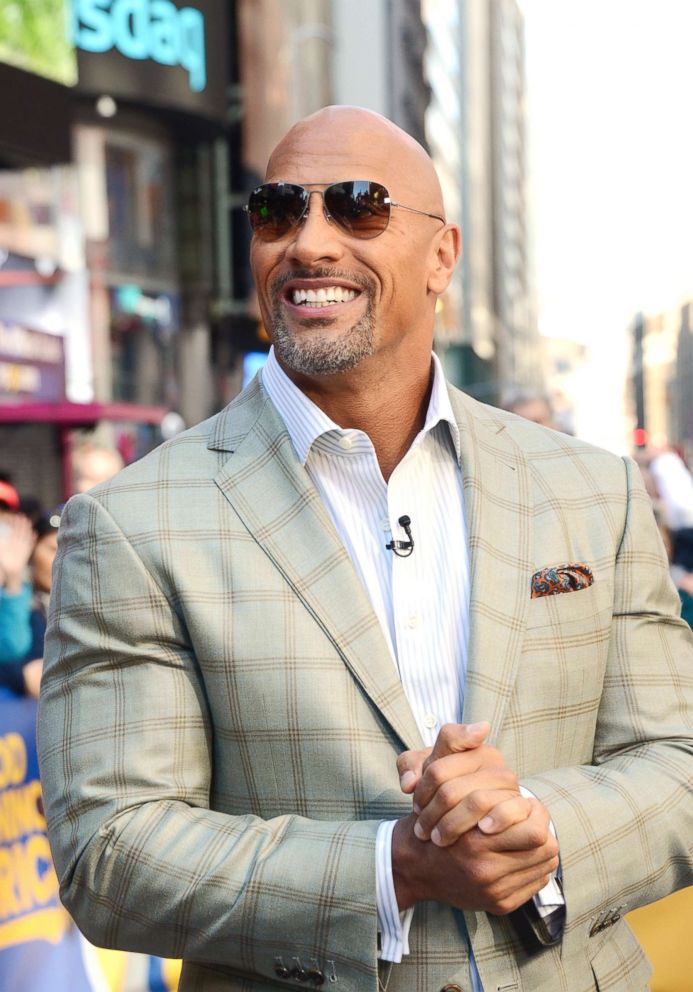 The Rock is nothing if not a doting father. A few days back, he posted a picture looking ripped at the gym, with another daughter, 2-year-old Jasmine looking on.
He also likes to joke about his babies.
"Me: Come here baby, daddy's gonna sing to you. Tiana Gia: Falls fast asleep by the time daddy sings the 2nd verse," he wrote earlier this month. "Me: Good Lord my honey coated gravel voice is effective. I'm feelin' very good about myself right now. Tiana Gia: Proceeds to poo."
Well played, Mr. Johnson. Well played indeed.