Emma Stone dishes on her new Netflix series 'Maniac'
Taylor Hill/FilmMagic via Getty Images
For Emma Stone, acting is so much more than a job.
The Oscar winner credits performing with helping her cope with lifelong anxiety and panic attacks.
"The thing that haunts me to this day is useful in my job," she told Dr. Harold S. Koplewicz during a videotaped conversation at the Child Mind Institute on Monday.
During the half-hour long discussion at Advertising Week New York, Stone, 29, described her first panic attack at the age of 7.
"I was sitting at a friend's house and all of a sudden I was absolutely convinced that the house was on fire," she said. "I was just sitting in her bedroom and obviously the house wasn't on fire but there was nothing in me that didn't think I was going to die."
Every day throughout second grade, Stone would go to the nurse's office, convinced she had a stomach bug and have to call her mother. "I had deep separation anxiety," she said.
Eventually her mom took her to therapy, where she learned that her daughter had generalized anxiety disorder and panic disorder. But she didn't tell Stone, something the actress said she appreciated.
"I am very grateful I didn't know that I had a disorder," Stone said. "I wanted to be an actor and there weren't a lot of actors who spoke about having panic attacks."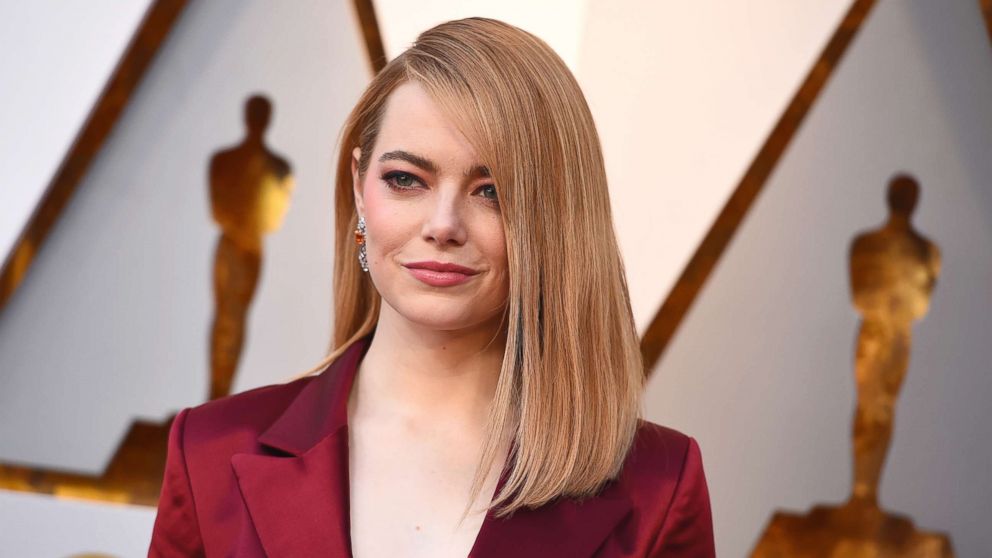 In therapy, she created a book she called, "I Am Bigger Than my Anxiety," in which she drew pictures of a "little green monster that sits on my shoulder." The monster -- her anxiety -- would grow whenever she listened to it and would shrink whenever she didn't.
When Stone began acting at age 11 and discovered improv, she realized for the first time that "my feelings could be productive." Being a part of the "team" at her local children's theater also kept her from isolating herself with her anxiety.
"I believe the people who have anxiety and depression are very, very sensitive and very, very smart," she said. "Because the world is hard and scary and there's a lot that goes on and if you're very attuned to it, it can be crippling. But if you don't let it cripple you and use it for something productive, it's like a superpower."
Stone's superpower took her to Los Angeles -- where she convinced her mom to move with her at age 15 so she could pursue acting -- and on to roles in "Easy A," "The Help," "Birdman" and "La La Land," for which she won the Oscar.
Today, she manages her anxiety with therapy, meditation, being with others and keeping busy. She also makes it a point not to be on social media. "That would send me into a spin," she said. "I don't need to be getting constant feedback on who I am."
Her message to others battling anxiety: "You don't have to be actor to overcome anxiety, you don't have to be a writer to overcome it. You just have to find that thing within you that you are drawn to."