'Empire' star Jussie Smollett brutally attacked, hospitalized in possible hate crime
Chicago Police are investigating the attack of "Empire" star Jussie Smollett after it was confirmed that an earlier threat, in the form of a letter, was made towards the actor.
Chicago Police confirm to ABC News that the FBI is assisting in the investigation of Tuesday morning's brutal attack.
Smollett was hospitalized earlier today in what authorities are investigating as a "possible hate crime."
The 36-year-old "Empire" actor was in Chicago early Tuesday, walking outside, when someone shouted racial and homophobic slurs at him, police said.
Two men then attacked the actor, poured "an unknown chemical substance" on him, possibly bleach, and wrapped a rope around his neck, Smollett told police. The rope was still around Smollett's neck when he was found, officials said.
Smollett told police, in a follow-up interview, that the suspects yelled "MAGA country" during the attack.
Authorities have obtained a surveillance image of Smollett inside of the Subway restaurant before the attack but do not have any video of the assailants, officials said.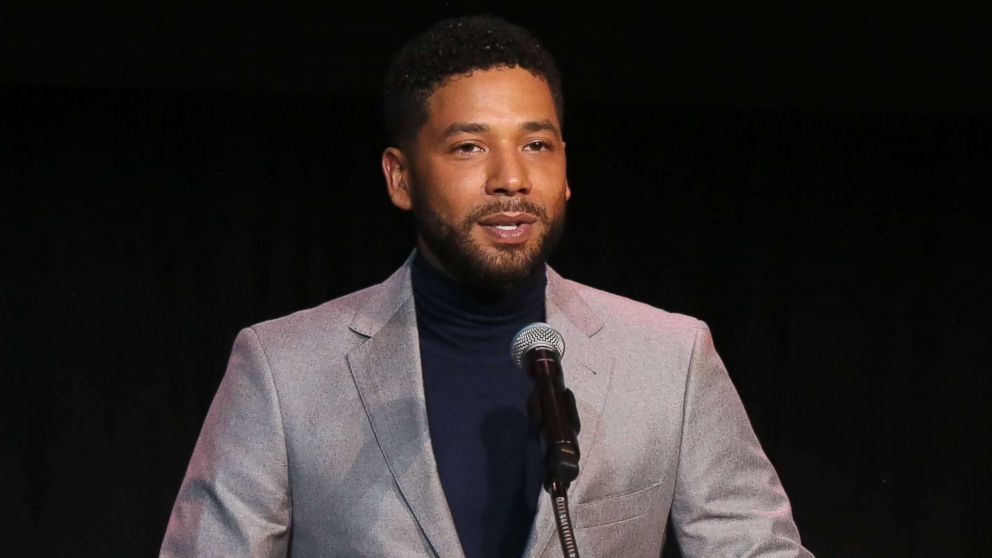 Smollett was treated at the nearby Northwestern Memorial Hospital, police said, adding that they "are taking this investigation very seriously and treating it as a possible hate crime."
The letter threatening Smollett before the attack was sent to the Fox studio in Chicago on Jan. 22, police said. The letter contained threatening language and was laced with a powdery substance that investigators believe was likely Tylenol.
The FBI is now investigating that prior threat, police said.
"Detectives are currently working to gather video, identify potential witnesses and establish an investigative timeline. The victim is fully cooperating with investigators and we ask anyone with information about this incident to contact Area Central Detectives at 312-747-8382 or report it anonymously to www.cpdtip.com," police said in their earlier statement.
In an interview with "Good Morning America" on Wednesday, "Empire" co-star Terrence Howard said a production manager notified the cast about the attack in a meeting on set Tuesday.
"Jaws dropped to the ground," Howard said, recalling the emergency cast meeting. "And then when we learned that there had been letters sent to Fox as threats about the potential for something like this and then we became much more frightened.
"As far as I know, for 17 hours a day, Jussie Smollett is my son. So you're feeling this helplessness, this hopelessness that your children -- the people that you love -- aren't safe," he added.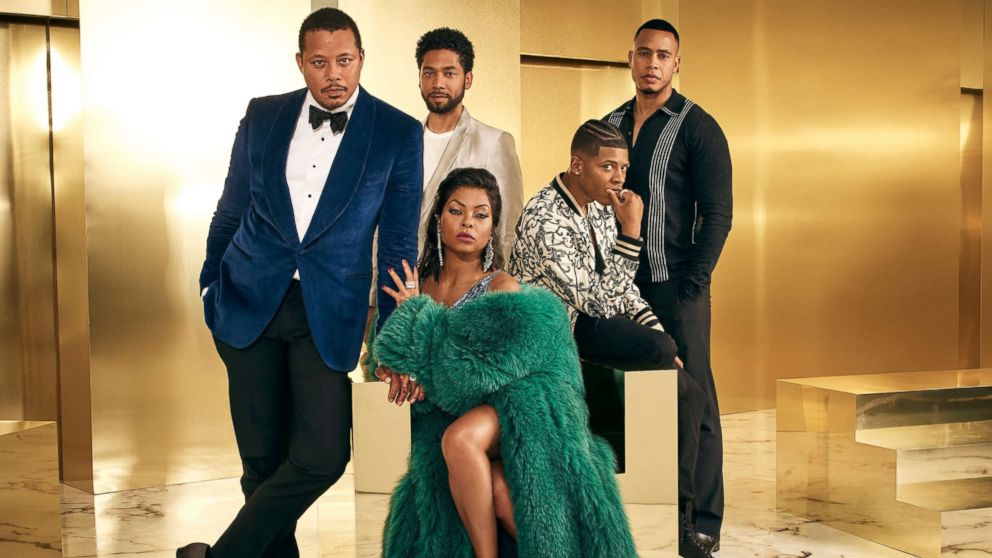 The actor said Fox boosted security on set in the wake of the incident and offered each cast member 24-hour personal security.
"It was offered up today that we could have 24-hour security. Someone parked in front of our house during the evening, someone to drive us, or to follow us to and from work," Howard told "GMA."
"Unfortunately, without Fox paying for that, that's about $1,200 a day worth of security," he added. "It makes it hard for people not to want to think about going and just getting a license to carry a concealed weapon because it would be much cheaper, but then what does that say about our country?"
"Empire" creator Lee Daniels spoke out passionately in an Instagram video later Tuesday about the young star, calling Smollett "my son."
"You didn't deserve, nor does anybody deserve to have a noose put around your neck," he says in a video. "To be called 'Die f----, n-----, or whatever they said to you. You are better than that. We are, America is better than that."
Daniels tried to stop himself from breaking down as he asked everyone watching to love each other, no matter their sexual orientation.
"Hold your head up Jussie, I'm with you, I'll be there in a minute," he added.
"Empire" executive producer Danny Strong said in a series of tweets, "I'm deeply horrified and saddened by the racist and homophobic attacks against @JussieSmollett. He is a kind and profoundly talented soul whom I respect with all my heart. The terror of racism and homophobia has no place in our society, it is the most indecent way to live. whoever did this, do not forget that you are nothing but hate filled cowards while Jussie's talent and activism will continue to shine a bright light on to the world for decades to come."
Co-star Vivica A. Fox also spoke out.
Smollett's "Empire" character, Jamal, is the son of a hip-hop mogul who initially has trouble accepting that Jamal is gay.
Fox, the network that airs "Empire," added a statement of its own about the attack, writing, "We are deeply saddened and outraged to learn that a member of our EMPIRE family, Jussie Smollett, was viciously attacked last night. We send our love to Jussie, who is resilient and strong, and we will work with law enforcement to bring these perpetrators to justice. The entire studio, network and production stands united in the face of any despicable act of violence and hate -- and especially against one of our own."
After hitting it big in "Empire," Smollett said he likes to stay away from talking about his personal life, but he did speak about how he identifies to Ellen DeGeneres in 2015.
"There's never been a closet that I've been in," he said. "There is, without a doubt, no closet that I've ever been in, and I just wanted to make that clear."
In previous interviews, Smollett wouldn't talk about his sexuality but did say fans and others shouldn't try to fit him into any box.
After those statements in 2015, fellow cast member Taraji P. Henson wrote on Twitter, "So proud of you!!!!!"
Beyond being an actor, Smollett is an outspoken activist and a symbol of hope to many fans.
He was recently inducted into the 5000 Role Models of Excellence Project earlier this month and publicly announced he was supporting Time's Up's 4 percent challenge to get more female talent calling the creative shots on important Hollywood projects.
GLAAD released a statement Tuesday evening, praising Smollett for always using "his voice and talent to create a better world."
"Our hearts are with Jussie Smollett as he recovers from a hate-motivated and repugnant attack in Chicago. Jussie has always used his voice and talent to create a better world, and it is disgusting that anyone, especially someone who has done such good for so many, would be targeted by undeniable hatred," the statement read in part.
Editor's note: A previous version of this story incorrectly stated the FBI was leading the investigation into the alleged attack. The FBI is investigating the prior threat against Smollett.
ABC News' Karma Allen contributed this report.