Re-examining 'Hamilton' in 2020: New Robin Roberts Disney+ special, 'Hamilton: History Has Its Eyes on You' released
Cast of 'Hamilton' discusses show's enormous popularity and impact
Can't get enough of "Hamilton"? You're not alone. From its catchy lyrics to its breathtaking staging and stunning choreography, Disney+ subscribers have been dazzled by the original Broadway production, transported right into the "Room Where It Happens."
Now – one week after premiering "Hamilton" the film, there's a new special available exclusively for its subscribers. Disney+ announcing "Hamilton: History Has Its Eyes on You" hosted by ABC News' "Good Morning America" co-anchor Robin Roberts and featuring creator Lin-Manuel Miranda, director Thomas Kail, select members of the original cast and Harvard historian Annette Gordon-Reed.
"Hamilton: History Has Its Eyes on You" offers an intimate discussion about the groundbreaking film that has become a global phenomenon and shares insight on the historical relevance and accuracy of the production.
"It was an immense pleasure speaking with this talented group," said Roberts. "After you listen to their insights and perspectives it will heighten your viewing of Hamilton. Such an engaging, enlightening conversation."
How to stream "Hamilton: History Has Its Eyes on You" on Disney+: Anyone with a Disney+ account can access the news special. For those who still have yet to sign up, Disney+ costs $6.99/month or $69.99/year. There is also a bundle featuring Disney+, ESPN+ and Hulu for $12.99/month.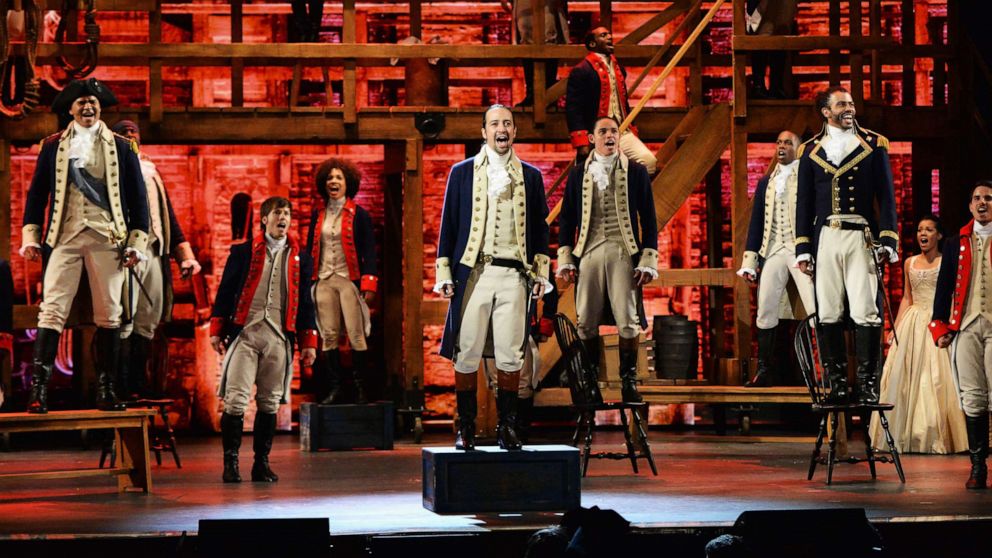 We're in a different moment now watching Hamilton after the death of George Floyd and the protests about police violence and the second class status of African Americans.
It's an important conversation, relevant now more than ever as viewers seek to understand the parallels between the play about the revolution in the 1700s and the revolution in the streets and the hearts of America right now.
"We're in a different moment now watching Hamilton after the death of George Floyd and the protests about police violence and the second class status of African Americans," Professor Annette-Gordon Reed says in the special. "There's a move now to say we should be more critical of the people whom we honor. 'Hamilton' as a historical work has flaws."
This is something creator Lin-Manuel Miranda shared recently on Twitter, calling "all the criticisms valid" – but also calling it "fair game."
In the special, Miranda explains to Roberts that it was the storytelling that was the driving factor. "I have two and a half hours of your time in the theater. And, our goal over the course of writing it was, honor the impulse that made me think it was a musical. And to me, that was the relentlessness of Alexander Hamilton and the fact that this is an immigrant narrative in the United States before there's even a United States and what that means."
Miranda says it's exciting to him when viewers reach out to ask questions about "Hamilton," and that's the motivation behind the Hamilton Education Program, which seeks to improve the teaching and learning of American history. Since its inception in 2016, more than 166,000 students have participated in the program, learning from primary sources and creating their own performance pieces interpreting history.
Director Thomas Kail explained, "I don't think the purpose of theater or art is to give answers. I think it's to ask deeper questions and ask different questions than the ones you might have had when you walked in."
Members of the original cast of "Hamilton," including Daveed Diggs, Leslie Odom, Jr., Christopher Jackson, Renee Elise Goldsberry and Phillipa Soo, also shared their perspective on portraying America's founding fathers and mothers in the Special – and what they hope viewers takeaway.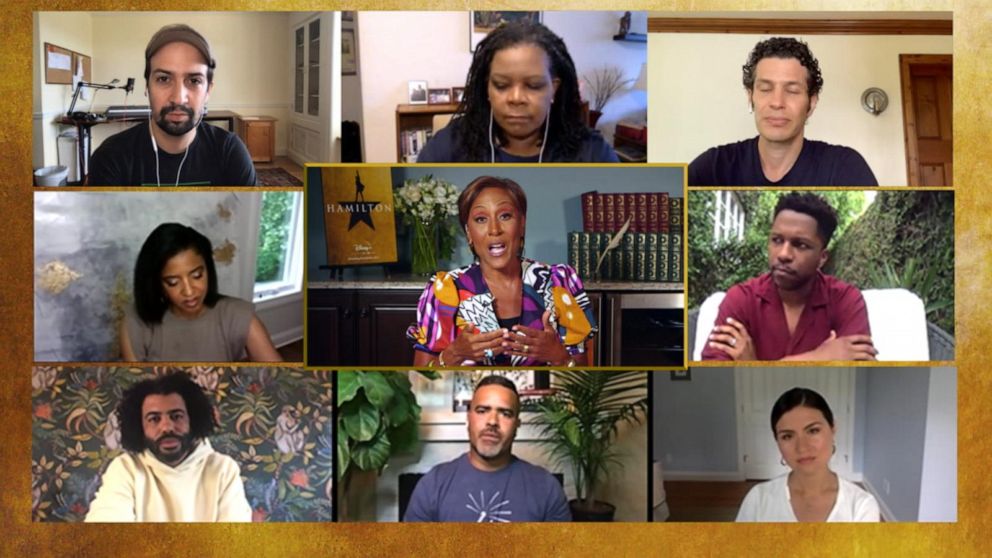 "I think that what we must realize is that, you know, really once and for all, that like, we look at history through such a small iris," Odom, who portrays Aaron Burr, said in the special. "There's a rich history here and . . . a tragic history here. You know, there's great triumphs and great horror, that we must learn about. But you've got to just open the iris up."
Phillipa Soo, who plays Eliza Schuyler Hamilton, added, "Yes, the iris is small. And so that means we have to, have to, have to, take the deeper dive, educate ourselves further. Make sure that we're doing everything we can to understand the world around us."
Diggs shared in the special how his experience portraying Thomas Jefferson in "Hamilton's" 2016 production feels different in today's political climate and the resurgence of the Black Lives Matter movement. "People seemed to value my life a whole lot as it relates to 'Hamilton,'" he said, "But a week before I came out to perform 'Hamilton,' I got thrown up against the fence by a police officer for no reason."
Diggs, along with his fellow cast members, explore the similarities between the young revolutionaries of Hamilton's day and the activists today. "What I think the action that 'Hamilton' has always implied, particularly by watching these young people in the show spark a revolution and create a country, that I think now there is a good time to examine the show as an example of how to hold your country accountable and to start demanding the change you need to see."
Disney is the parent company of ABC News.