Jamie Lynn Spears is opening up like never before.
The "Zoey 101" alum sat down with ABC News' Juju Chang for her first TV interview about her new memoir, "Things I Should Have Said," out Jan. 18, and discussed her life and her family -- including her relationship with her pop star sister, Britney Spears.
Now 30 years old, Jamie Lynn pointed to her daughters, Maddie, 13, and Ivey, 3, as the inspiration for sharing her story.
"It was really important to me to, first off, honor my voice," she told "Good Morning America" exclusively. "I have to do it or how else can I expect my daughters to stand up for themselves?"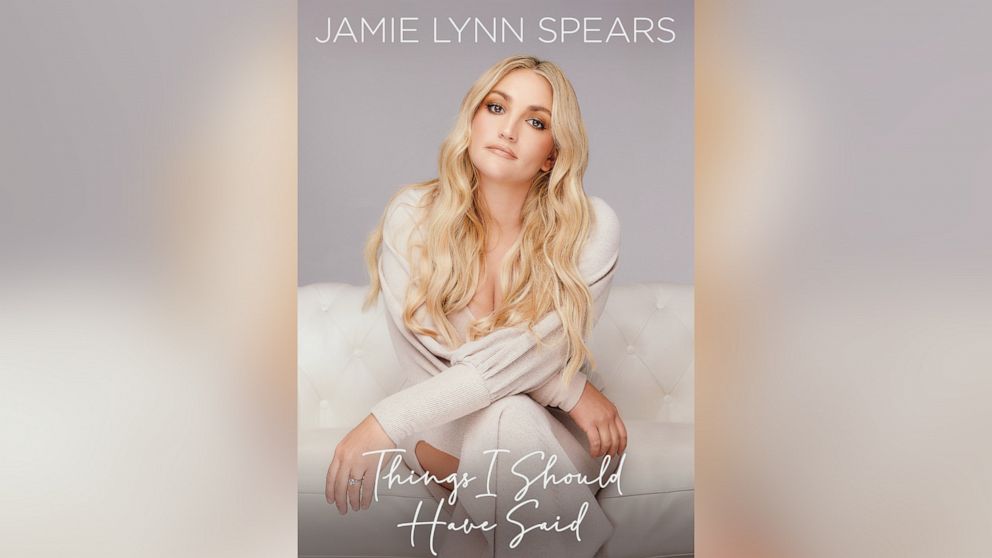 Her relationship with her sister, Britney
Jamie Lynn she "adored" Britney when the two were growing up, adding that her sister "felt like another momma."
As the years passed, Jamie Lynn wrote in her book, she saw Britney's behavior change, using the words "erratic," "paranoid" and "spiraling" in the pages to describe her sister. As for Britney's mental state now, she said she "can't really speak to anyone else's state of mind."
"I don't think that's fair," she said. "But I'm allowed to say how I felt in those [moments], because that matters. It matters that I was in pain."
Britney's conservatorship began in 2008 and, despite being heavily scrutinized over the years, it stuck. Things began to shift, however, last June, when the "...Baby One More Time" singer pleaded with a judge to end what the singer called her "abusive" conservatorship and criticized their father, Jamie Spears. The conservatorship was terminated in November.
"I was happy. I was," Jamie Lynn said when asked how she felt after the conservatorship was dissolved. "When it was put into place I was 17 years old. I was about to have a baby, so I didn't understand what was happening. Nor was I focused on that. I was focused on the fact that I was a 17-year-old about to have a baby. I understand just as little about it then as I do now."
Jamie Lynn said she wanted no part in being in charge of her sister's estate as part of the conservatorship, explaining, "There was no like me overseeing funds or something like that." She did, however, say she supported Britney in other ways.
"I've always been my sister's biggest supporter," she said. "So when she needed help, I set up ways to do so. Went out of my way to make sure that she had the contacts she needed to possibly go ahead and end this conservatorship and just end this all for our family. If it's going to cause this much discord, why continue it?"
"Everyone has a voice, and it should be heard," she continued, adding that she even spoke to her sister's previous legal team and it "did not end well" for her. Jamie Lynn said she took the steps to help, but it was up to Britney to "walk through the door."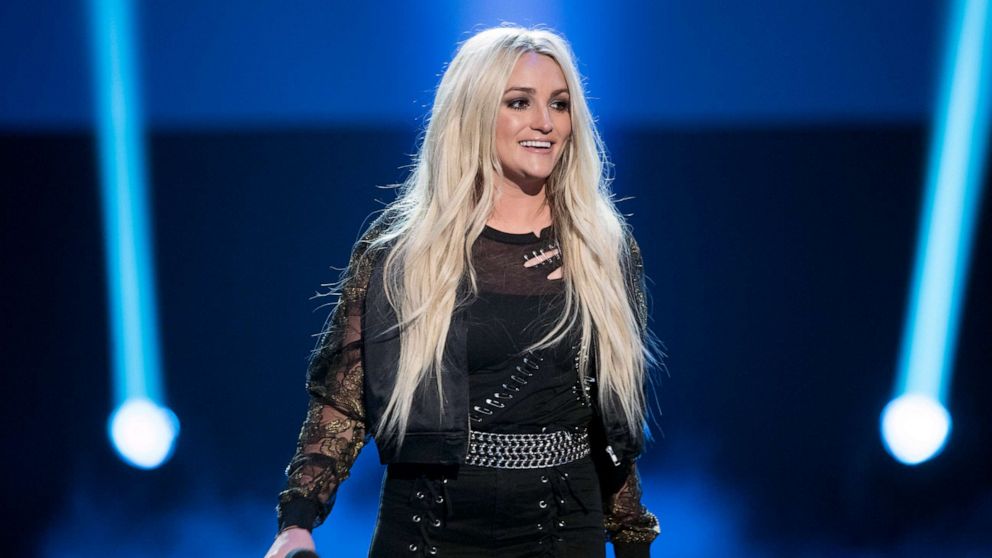 Last July, Britney took to social media and said she was "hurt ... deeply" by Jamie Lynn's tribute performance at the 2017 Radio Disney Awards, at which Jamie Lynn performed a medley of remixed versions her sister's hit songs.
"Honestly, it was somewhat confusing to me about that, and I actually have spoke to her about that. I was doing a tribute to honor my sister and all the amazing things that she's done," Jamie Lynn said of the incident. "I have cleared up with the fact that I don't think she's personally upset with me about that. Truthfully, I don't know why that bothers her."
With that seemingly behind them, fans have still speculated on a rift between the sisters after Britney unfollowed her younger sister on Instagram. But that doesn't bother Jamie Lynn, who said she still has a lot of love for Britney despite their complicated relationship.
"That love is still there. 100 percent. I love my sister," she said. "I've only ever loved and supported her and done what's right by her, and she knows that, so I don't know why we're in this position right now."
Britney and Jamie Spears did not respond to ABC News' requests for comment.
Pregnancy and pressure from her family
When Jamie Lynn was 16 years old, she revealed to her family that she was pregnant. The public announcement came in December 2007, a couple months before Britney's conservatorship was put into place. Jamie Lynn said that the intense scrutiny she faced rivaled the media circus that followed her famous sister's every move.
"I look back and I think, 'Wow, how is this acceptable?'" Jamie Lynn said. "Why are you here other than to shame me and to benefit off of a young girl who's going through something already so traumatic and so deep and personal? We say we do better, but now we just go into the comments on Instagram and do it."
Before sharing her pregnancy with the public, Jamie Lynn said at the time she felt pressured by members of her family and management team to make the "issue" disappear, she wrote in her memoir.
"I think that the easy thing for possibly then would have been like, 'Let's just get this over with and like you go back to being the perfect little sister, because that's your role,'" she said.
To this day, Jamie Lynn said that the conversation she had at the time with those around her still makes her emotional. But today, she's glad that she was able to speak up.
"I just like thank God that I like, you know, thank God I stood up for myself and said exactly what I wanted," she said.
Jamie Lynn said she was eventually sent away to a remote cabin in the Northeast to avoid the news leaking and had no phone or contact with the outside world for weeks.
"It felt like you're almost like suffocating," she said. "I felt like what was I going to do, I was a kid, and maybe this is in my best interest and maybe this is what I'm supposed to do because of course I don't want to be, you know, hounded by the paparazzi or the tabloids or allow them to control my narrative. But it felt like I was really being alienated."
Maddie was born in June 2008 and she left Hollywood to raise her. Jamie Lynn's second daughter, Ivey, was then born in April 2018.
Her road to healing, self-discovery
In 2017, Jamie Lynn's world was forever changed when Maddie experienced a near-fatal accident.
Her daughter, who was 8 years old at the time, flipped over on an ATV and got trapped underwater for six minutes as Jamie Lynn frantically tried to save her.
"The biggest thought that I think stays with me, that like haunts me, is that when I was trying to save her -- when I thought that I'd lost her -- I was so afraid that her last thought was, 'Why didn't Mama save me?'"
"I just hope she knows that like I was doing everything I could if that was the last thing that she lived," she recalled thinking.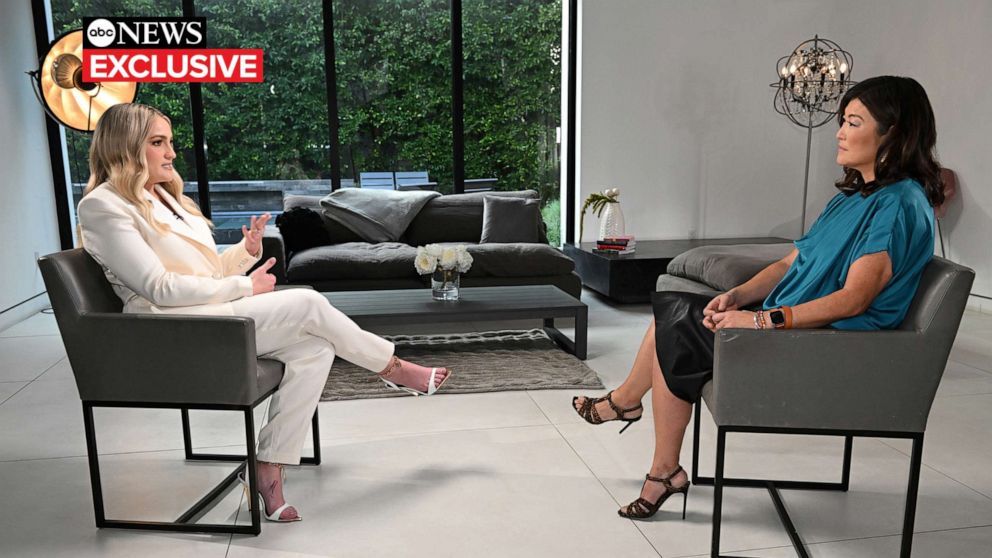 Jamie Lynn said she anticipated for a worst-case scenario and asked for a priest to come pray for Maddie in the intensive care unit.
When the priest began to put oil on her head and read the last rites, Jamie Lynn remembered her daughter sitting up and beginning to kick.
Maddie recovered from her injuries and Jamie Lynn said that the experience brought her closer to God and forced her to reexamine her whole life -- including her own struggles with anxiety, depression and obsessive compulsive disorder that she'd been suppressing for years.
"It really was like to the point where the panic attacks were all-consuming, where I'm counting, I'm touching the doorknob seven times," she said. "It was consuming my life to the point where it physically was taking over me and I went and finally spoke to a therapist."
Jamie Lynn said through therapy and medication, which helped her find stability in her life.
"I think that when your worst fear happens, you get a lot less afraid of everything else," she added. "I think that it did it made me reevaluate everything and who I was as a person and where I needed to be better."
"Things I Should Have Said" by Jamie Lynn Spears hits shelves Jan. 18.