Frances Tiafoe to bring big energy back to the US Open, shares lesson he learned after Wimbledon
Frances Tiafoe talks US Open on 'GMA'
Mert Alper Dervis/Anadolu Agency via Getty Images
American tennis sensation Frances Tiafoe, who stunned at last year's U.S. Open and cracked the world top 10 in June, said he's ready to get back to work in Flushing for the final Grand Slam of the season.
"Every year, obviously, is different but this year I'm super excited to come take it all in, it's going to be a totally different experience for me coming in top 10 in the world," he told "Good Morning America" on Thursday. "People want that win against me, especially on the big court. I'm just taking it day by day, trying to go out and have a lot of fun out there."
While he didn't have the result he hoped for in his last major, Tiafoe said he's learned "a huge learning lesson" from the disappointment at Wimbledon.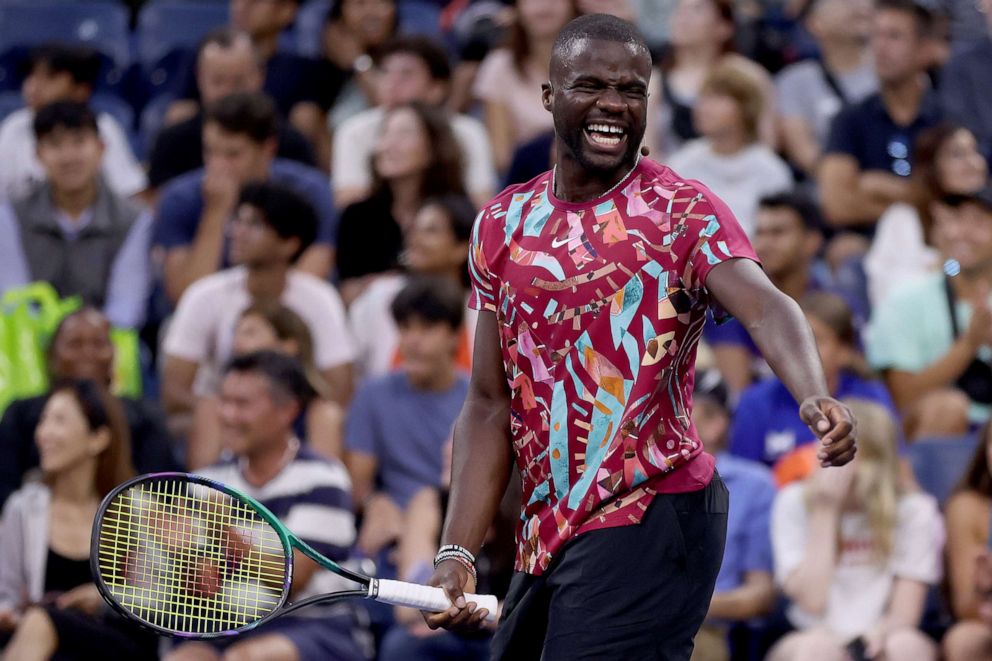 "Going in I had really high hopes. Grass and hard court are my favorites to play on, especially Wimbledon -- that's about as iconic as it gets," he said. "Not playing my best tennis that day at the end of the third round I was super upset. But it's the name of the game. It's part of it, sometimes you gotta take two steps back to go forward."
Fans and commentators alike have taken notice of Tiafoe's positive attitude on and off the court, which he attributes to doing things with grace and treating people right.
"How you do one thing is how you do everything. I genuinely feel like you've got to be a good individual first, athlete second and good things kinda go your way," he explained. "The more positive energy that you put out there, the more good will come your way. I'm a big believer in that. Nothing happens at a high level if you don't put the work in. We all know that."
Tiafoe, whose parents immigrated from Sierra Leone amid war in the 1990s, grew up outside of Washington, D.C., with his brother Franklin, and said his family is eager for his return to Arthur Ashe Stadium next week.
"They are just telling me to enjoy it. They never thought in a million years I would be in this situation. They just tell me not to put pressure on myself and just remember you being that kid that playing in the U.S. Open would be an achievement in itself," he said. "They just want me to go out there and compete my hardest and they know when I'm having fun out there, how well I can play -- so not make the moment bigger than what it seems like."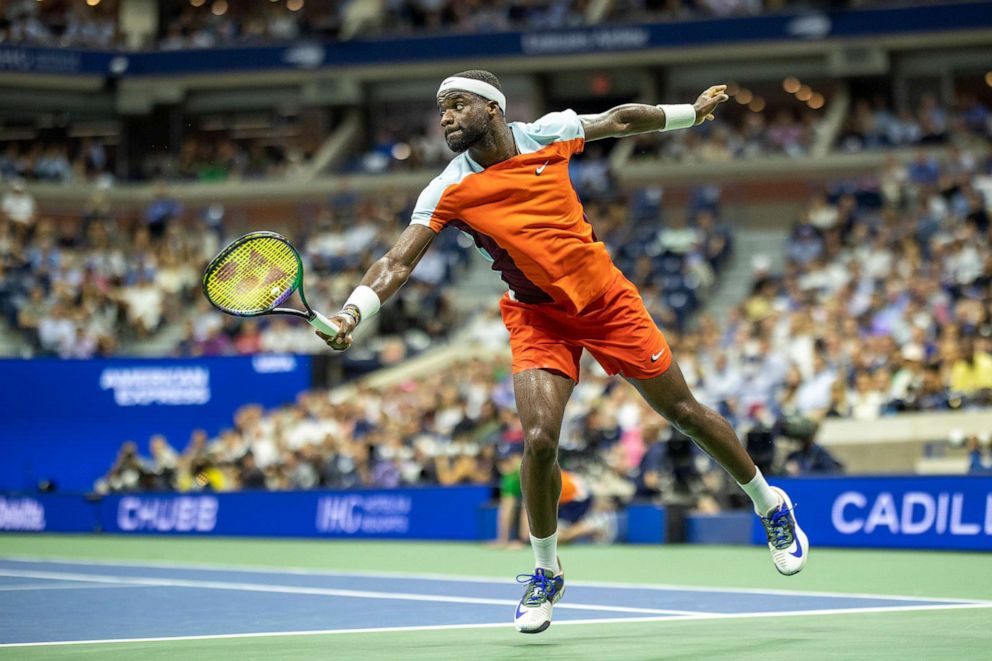 Earlier this month, fellow Washington, D.C., native and NBA legend Kevin Durant attended the Mubadala Citi DC Open for his first tennis match as a spectator to watch Tiafoe defeat Aslan Karatsev, which Tiafoe said "meant everything" to him.
"He's probably the biggest thing to come out of the DMV area. For him to be on the court, literally watching it, was a great experience," Tiafoe said. "He said he loved it, that was his first-ever tennis match. He said he wanted to come out here, too, and watch. I think it's great for our sport, bringing those new faces, A-list athletes and from whatever other entertainment spaces to come watch the sport."
The 25-year-old also created an eponymous fund to support underserved kids playing tennis.
"In my career, I always wanted to be in a position where I could impact people. I'm a product of that. I was given just a small chance to see what I was able do with that. Now that I'm in the position, I want to pay it forward, especially kids in the DMV area who would never dream of playing tennis" he said. "It's not accessible for them or wouldn't be a first choice as a sport with how easy it is to play basketball and football. I want to make it that easy to play a game of tennis."
He continued, "People call us some of the best athletes in the world, so why not try to bring that into tennis and see where it can go?"
As Tiafoe prepares for the final major of the season, he's ready to bring his energy back to center court.
"I'm very relaxed off the court. Once in a while I'm definitely loud. I'm super passionate, I love the game of tennis and I want everybody who's watching me to feel what I'm going through and just enjoy," he said.