This historic season of "The Bachelorette" isn't just a quest for love -- it's also a tale of friendship.
Gabby Windey and Rachel Recchia, the first Bachelorettes to co-lead a full season, meet their 32 potential suitors on the season 19 premiere, debuting tonight on ABC.
The ladies established a tight bond on Clayton Echard's "Bachelor" season, which ended with their shocking double elimination, and they told "Good Morning America" that will be on full display throughout their "Bachelorette" experience.
"We do have the same journey but, in a way, our own, and people get to see two different love stories and our friendship along the way," Recchia said.
Windey added that, while they didn't really have a game plan for the season going into it, they had "lots of open communication" because they didn't want to jeopardize their friendship.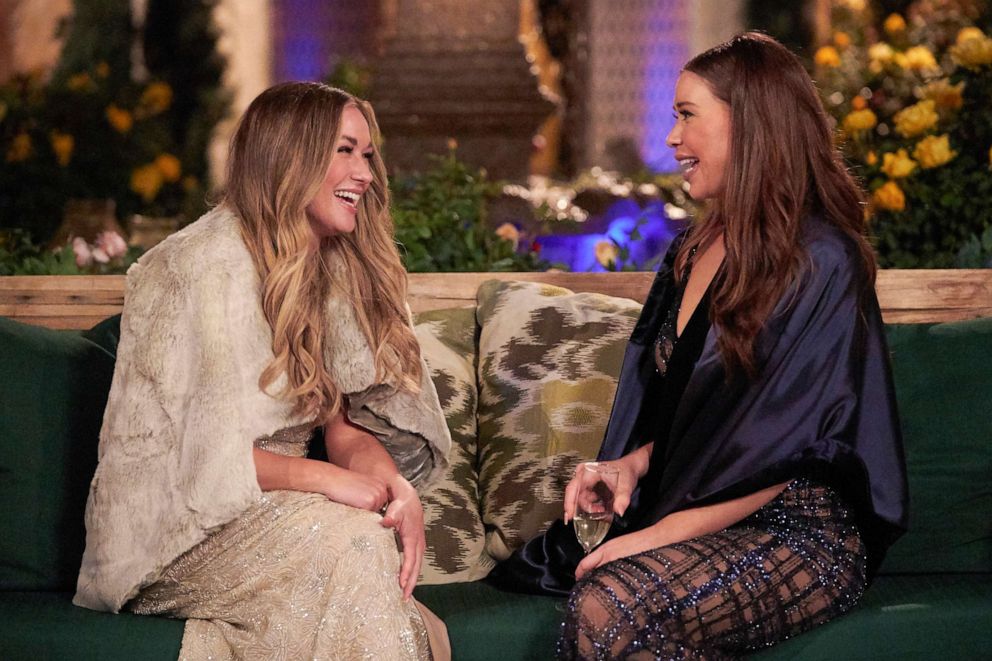 As for how they showed up for each other this season, Recchia said they had an advantage other former Bachelorettes didn't: each other.
"We were really lucky, because when Bachelorettes before have gone through this, it can be very isolating and you do really just have to rely on yourself," she said. "And obviously we had times where we had to really just look inside and rely on ourselves, but we would also have a friend there to talk it out."
Windey said having a "sounding board" in addition to listening to your heart and relying on your intuition in moments of doubt made this a "really empowering experience" for her.
In addition to each other, the Bachelorettes also had host Jesse Palmer -- who first met them as he hosted Echard's "Bachelor" season -- to lean on.
"He knew our ins and outs and what we had been through, so he knew our personalities, he knew who we are as women, and was able to support us accordingly," Windey said.
But he wasn't just a source of comfort throughout their season.
"I think we gave Jesse a little bit of trouble," Recchia joked. "He's never had Bachelorettes before -- let alone two of us."
When asked how a season with two Bachelors might go, Recchia and Windey both said that "women handle everything better than men," but they have hope it could be a success.
"I think the guys could definitely do it. I think what really worked for us is that we did have a friendship going into it and we trusted each other right off the bat," Recchia said. "I would love to see two Bachelors -- maybe from the season, guys who have a connection as well."
They also said that women tend to be better communicators and "put each other first," and related that to what fans might see on their "Bachelorette" season.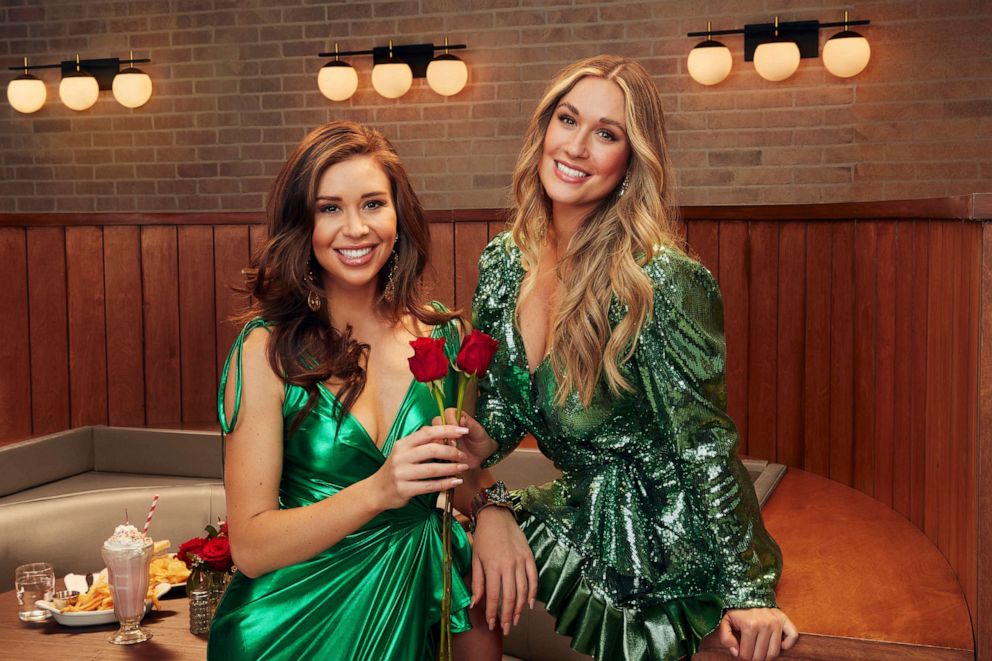 "It is our individual journeys, but nobody that's worth really investing yourself in would put us in a position where we felt like we'd have to go against each other," Windey continued. "I think it was obvious how much we love and support each other, so going in with that foundation really made the whole experience."
Both ladies gushed about how going through this unique adventure together was a chance for their own individual growth.
"I feel like we both grew so much as women. Just being able to stand next to Gabby I feel like I was able to gain so much more confidence," Recchia said, noting that she is "really happy."
"Just having Rachel by my side," Windey added, "I got to learn so much from her and grow as a person."
"The Bachelorette" season 19 premieres tonight at 8 p.m. ET on ABC.