Sophie Turner reveals battle with depression
Charles Mcquillan/Getty Images
Actress Sophie Turner revealed that as she reached the highest heights of her career with "Game of Thrones," she was facing an internal battle with depression.
"The biggest challenge for me is just getting out of bed and getting out of the house," Turner, 23, said in a podcast interview with Dr. Phil McGraw. "Learning to love yourself is the biggest challenge I think."
Turner described feeling "very alone" when she lived at home with her parents to work as an actress while her friends went off to college. At age 17, she said, that combined with social media and the physical effects of being a teen sent her into a downward spiral.
"It only kind of started to go downhill I think when I started to hit puberty, and really puberty though at like 17, and my metabolism was like slowing down massively and I was gaining weight," she said on the podcast. "Then there was the social media scrutiny and everything and that was when it kind of hit me."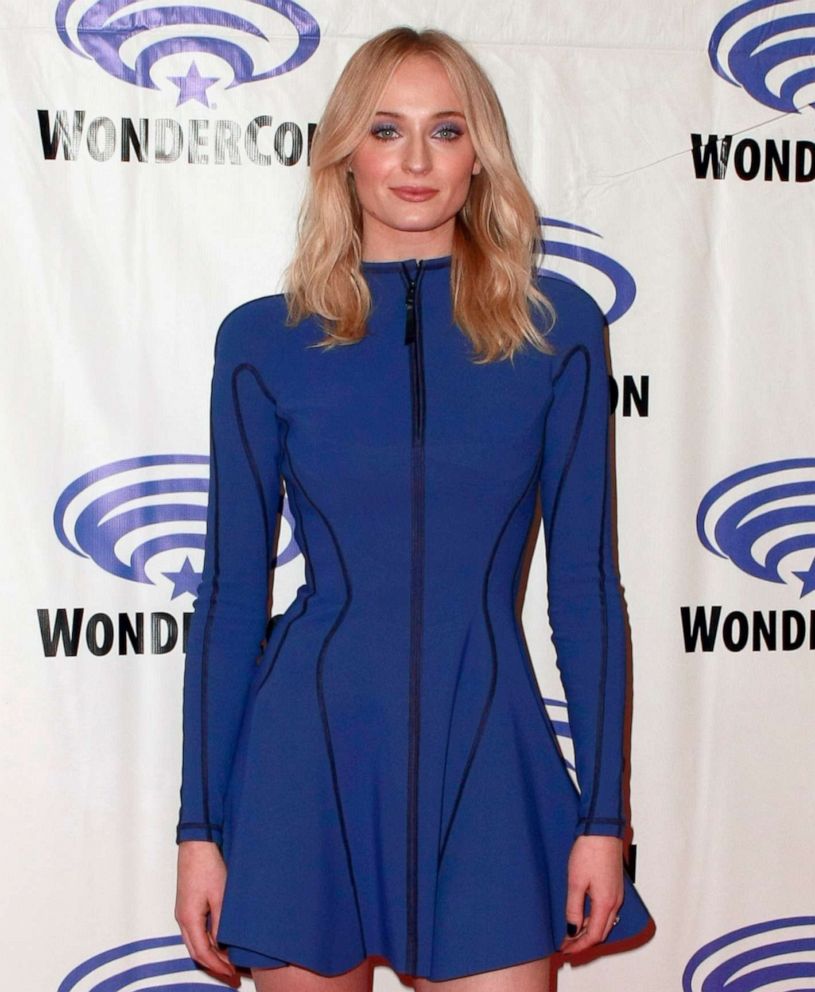 Turner, who is engaged to Joe Jonas, plays Sansa Stark on "Game of Thrones," which premiered on HBO in 2011. The show's first episode of its final season that aired Sunday drew more than 17 million viewers.
The actress described social media during her run on "Game of Thrones" as a "bit of a catalyst" in her depression.
"You see 10 great comments and you ignore them but one negative comment and it just like throws you off," she said. "People used to write, 'Damn, Sansa gained 10 pounds,' or 'Sansa needs to lose 10 pounds,' or 'Sansa got fat.'"
Turner recalled also being shaken by comments about her skin and that she wasn't a good actress.
"I would just say, 'Yeah, I am spotty. I am fat. I am a bad actress.' I just believed it," she said, describing herself at the time as having "no motivation to do anything or go out," even with her closest friends.
"It would just affect me creatively. I couldn't be true to the character because I was so worried about Sophie," Turner said. "I don't think I viewed myself as worthy of anything that I was doing."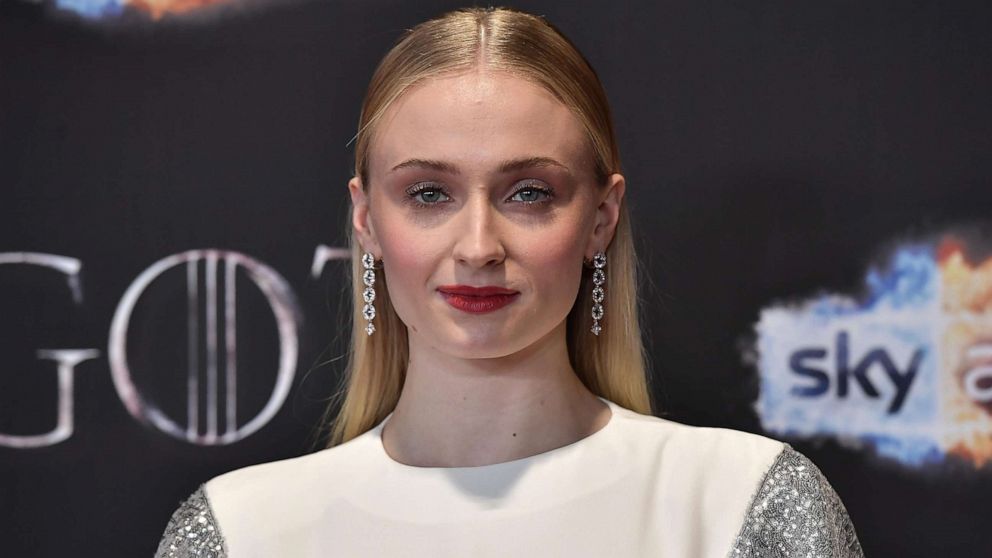 Turner said she went through her private battle with depression alongside her co-star Maisie Williams, who she said also struggled as their fame grew.
"Being friends with each other was quite destructive because we were going through the same thing," Turner said of Williams, who will be a bridesmaid at her upcoming wedding to Jonas. "We never socialized for a couple of years. We didn't socialize with anyone but ourselves."
Turner also credited with Williams, who plays her sister on "Game of Thrones," with eventually helping her work through her depression, saying, "She's unapologetically herself and she's funny and she's really smart and she's in her own lane."
Now with medication, therapy and help from Jonas, Turner said she is happier and healthier today.
"'I love myself now, or more than I used to," she said. "And I suppose when someone tells you they love you every day, it makes you realize why that is, and I think it makes you love yourself a bit more."
Turner's comments on her mental health came just one day after singer Bebe Rexha revealed she has bipolar disorder, writing in a series of emotional tweets that she is "not ashamed anymore."
Turner said she hopes people see that celebrities and others talking openly about their mental health does not make it a trend, but just a reality of what people are going through.
The World Health Organization estimates that more than 300 million people of all ages suffer from depression around the world.
Turner is now using her platform to help end the stigma around mental health and working to make mental health resources more accessible, including in her native U.K.
"People talking about it isn't a trend, it's just people actually being transparent for the first time," Turner said. "People ... should realize that mental health problems are everywhere, in almost every person that we know. I just think it's so important to talk about it."
"It's like a broken arm. You go and get the help that you need," she said. "There shouldn't be any stigma."