When recording artist and audio engineer Tiffany Miranda walks into a studio, she's used to standing out.
"As a woman, some of the challenges I faced were just people walking in the door and asking where the engineer is while I was sitting right behind the mixing console," said Miranda, whose work has appeared on "American Idol" and "X-Factor." She has collaborated with many artists and producers like Rick Ross and DJ Khaled.
"A lot of guys weren't really used to seeing girls behind the boards," she said.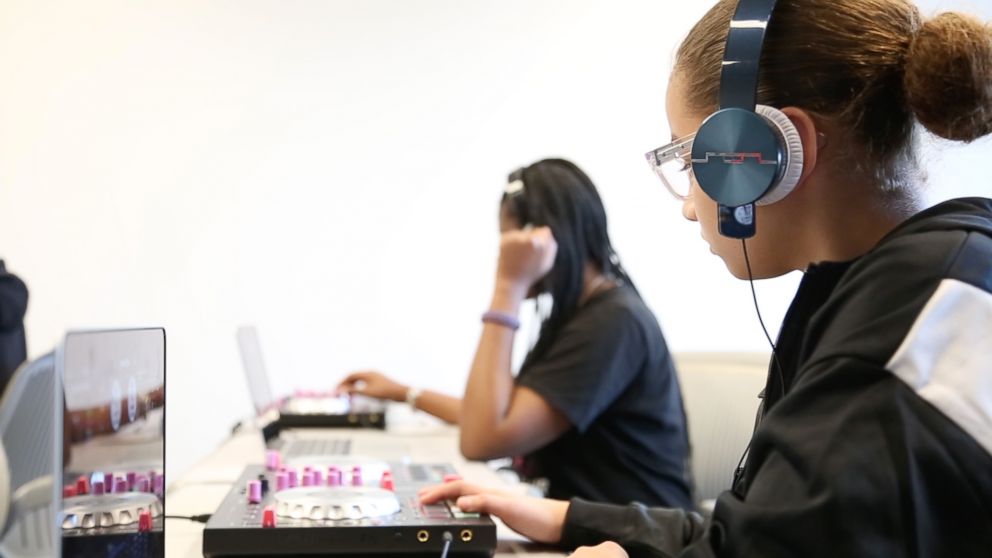 But Miranda didn't want to accept that as the status quo. Instead, she decided to work towards correcting the gender disparity in music production, founding Girls Make Beats, an organization dedicated to helping young girls interested in becoming music producers.
The group hosts educational seminars, summer camps and networking events -- all with the goal of helping girls further their careers in music.
A lot of guys weren't really used to seeing girls behind the boards
"Girls Make Beats came about because of my own personal story and struggles in the music industry," Miranda said. "I found out very early on that it was tough for girls to break into music technology fields and there's actually never been a woman to win a Grammy for their music production ever."
The numbers back up Miranda's experience. Female songwriters and producers are outnumbered by men, according to a USC Annenberg report conducted between 2012 to 2017. Female songwriters and producers made up only 12.3 percent of songwriters for the top 600 songs of the last six years. Also among the findings: 2 percent of producers across 300 songs were female translating into a major gender ratio of 49 males to every female.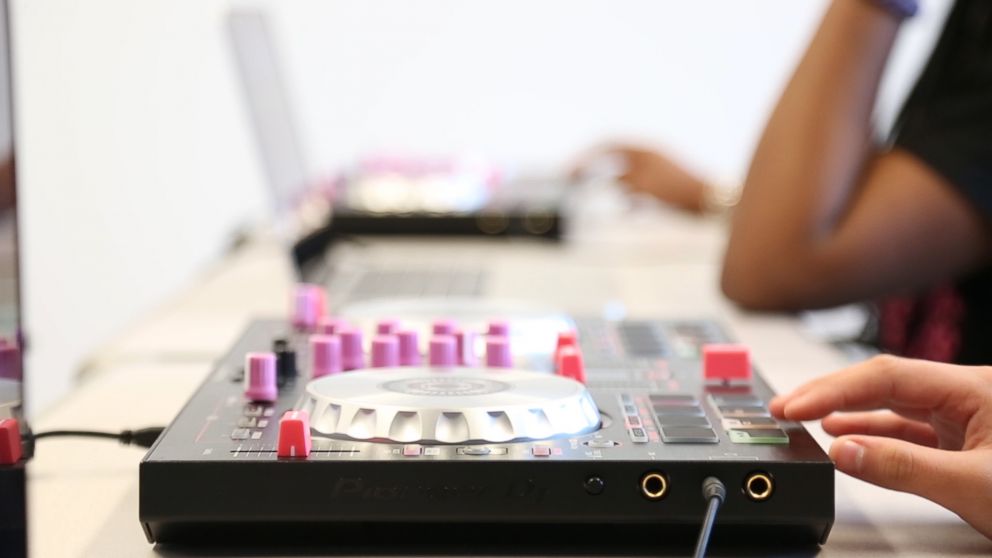 "No women that I could look up to"
"When I was growing up there were literally no women that I could look up to and aspire to be -- the next big audio engineer, that next big music producer," she said. "So with Girls Make Beats we're out there, we're bringing the program to these girls and their schools. We're introducing them to these really cool and fun fields like DJing, music production and audio engineering and getting them excited about it from an early age."
The organization started in Miami, but recently opened a chapter in Los Angeles and is organizing programs in several major cities across the United States.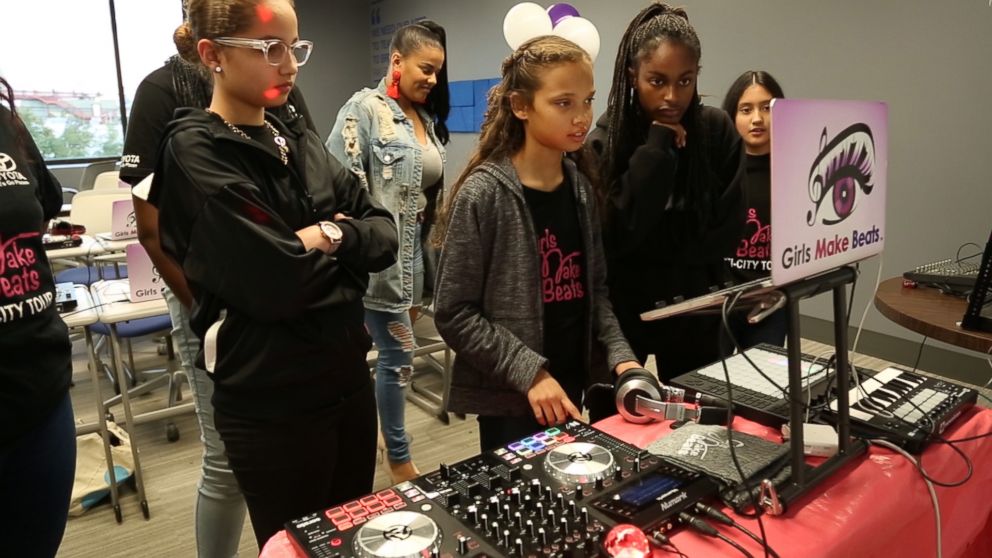 The program aims to help young girls like 11-year-old Bella Villa whose nickname is DJ Bella.
"I knew there [weren't] a lot of female DJs and I wanted to finally become one," she said. "My favorite part was learning how to mix songs together."
Working alongside other young girls with the same goals has helped 16-year-old Jerica Hatcher, aka DJ Blessed, gain confidence in her skills.
"My favorite part of the program is just being here with the girls, coming together to make music that people will want to hear," she said. "I'm just learning slowly ... piece by piece. It has its challenges, but I try to overcome those challenges saying, 'I can do it.' I just don't give up."
"It's really about the confidence"
Miranda believes that benefits of the programs extend beyond music production. Regardless of what career the girls pursue, she hopes they will carry the sense of accomplishment from Girl Makes Beats with them.
"It's really about the confidence that they build and knowing that they can tackle anything that they put their minds to," she said.
Miranda's advice to young girls is to be persistent and don't take "no" for an answer.
"Never wait for your opportunities, but create them," she said. "When you hear 'no,' that's okay, that means 'not now.' That means go work on your craft. Make another beat. Go do something that's going to be proactive in getting you to the next step."