If you've finished our "GMA" Book Club pick this month and are craving something else to read, look no further than our new digital series, "GMA" Buzz Picks. Each week, we'll feature a new book that we're also reading this month to give our audience even more literary adventures. Get started with our latest pick below!
We're shaking things up at "GMA" Book Club by teaming up with indie bookstores across the country to help us start choosing our "GMA" Buzz Pick of the week to encourage people to shop local -- especially during this holiday season.
This week's "GMA" Buzz Pick comes from Jhoanna Belfer, the owner of Bel Canto Books in Long Beach, California. In honor of Native American Heritage Month, she's recommending "Hunting by Stars" by Cherie Dimaline, a young adult novel about hope and survival.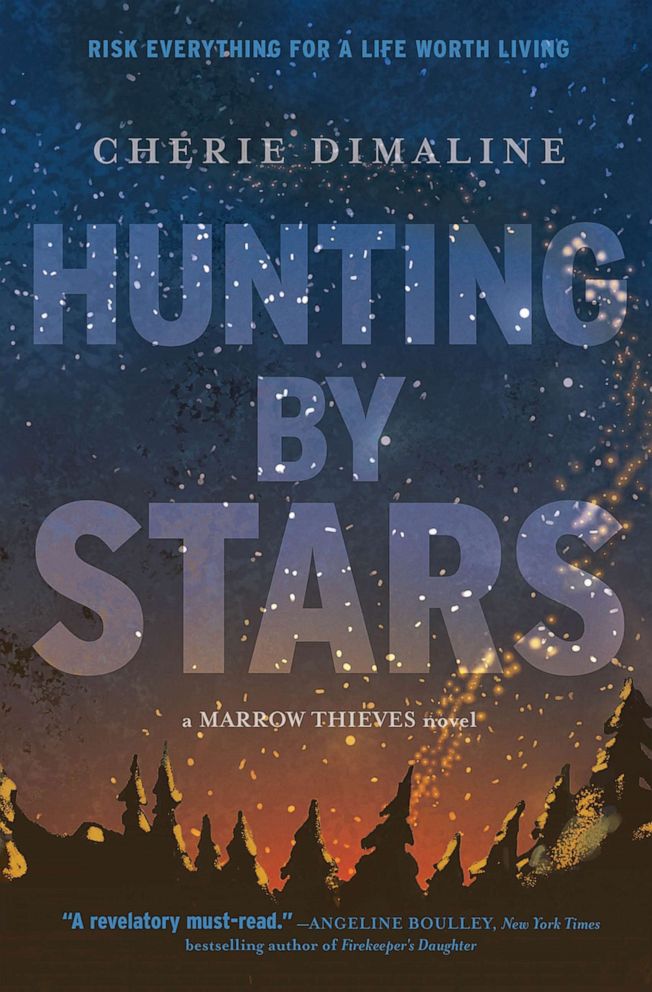 "This thrilling sequel is the follow-up to her award winning young adult novel, 'The Marrow Thieves,' set in a dystopian future where Indigenous people are hunted for their dream inducing bone marrow," Belfer told "GMA."
"Hunting by Stars" is available now wherever books are sold.
Get started with an excerpt below and get a copy here.
Hunting by Stars (a Marrow Thieves Novel)
From the acclaimed author of The Marrow Thieves comes a thrilling new story about hope and survival that New York Times bestselling author Angeline Boulley called "a revelatory must-read"
Read along with us and join the conversation all month long on our Instagram account -- GMA Book Club and #GMABookClub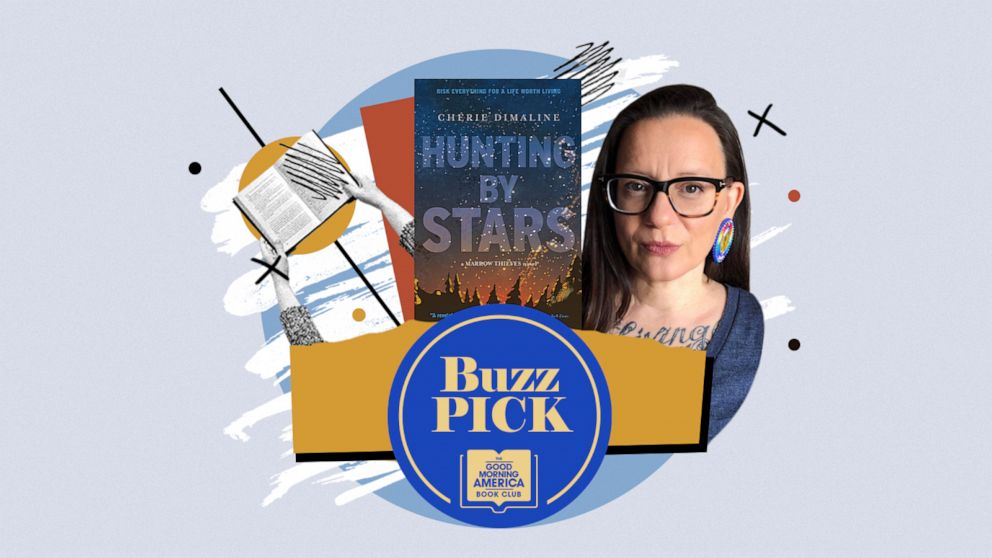 *****
I opened my eyes back into the black, scrambling to my feet before I remembered I was inside. The back of my messed‑up head shrieked from the movement, and I sank back to the bed. I smelled wet rot and metal rust—the mineral waste of my own blood. Every muscle hurt, and I was cold. I didn't know if I was shivering or if the room was vibrating, as if a large vehicle were revving nearby. I folded myself so small my hands were sandwiched between the crescent bones of my ankles. All over, my skin was slippery. Had I pissed myself again? No, I was sweating. I could taste it on my lips, salt and sick.
"Not dead. Not dead," I reminded myself.
And then I knew where I was. There was only one place I could be. If I was with my family, Miig and Wab and the others, I wouldn't be inside, and I certainly wouldn't be hurt, and I would never, under any circumstance, be alone. I knew then that I was in the place we ran from, the place where Indigenous people were brought and never seen again—I was in one of the new residential schools, just like the old ones the government stole us away to, where they conducted experiments, where they tried to kill the Indian in the child. The realization hit me like a punch to the stomach, and I struggled to breathe, each gasp sending shards of pain into my head and down my neck.
Then I did something I hadn't done in years, something I really had no memory of ever doing: I called out for the one who had left so long ago, the one whom I hadn't seen since she climbed down from the roof beside the Friendship Centre looking for supplies. Leaving Mitch and me alone and hunted in the middle of a splintered city to run until we found the tree house, where only one of us would be left to continue that run.
"Mom! Oh, Mom. Pleeease . . ." It didn't make sense to try, and it did nothing but amp up the panic pouring into my lungs.
There was the sound of metal turning on metal and a click, loud and sure like fingers snapping. The solid air in the room shuddered; I felt it in my ears.
A slice of light appeared, so clear it made me squint, so electric and pitched I could hear it. It grew so massive I lifted an arm across my face and sucked in my breath. There were footsteps. I pulled myarm away and only opened my eyes enough to see that the door was swinging wide open.
My first response was shock, then an almost hysterical relief. I could see!
And then a dark figure appeared in the light, a hieroglyph of a man blocking the way out. His shoulders were broad, the hair on his head short and bristled, and the outline of a holster at his hip came into focus. And I understood that not being dead could be a very temporary state after all.
I wanted to sit up, but I had no way to operate the joints and muscles needed to move. Then a voice, unmistakable, one I'd heard since the very beginning, whispered from somewhere close to myhead, as if I had tucked her under my pillow like a worry doll.
"Without the magic in the marrow, we're just machines," my mother said. "And you can't reason with mechanics."
I tried to call out but only managed to exhale all the breath out of my body. I closed my eyes, eager to get back to the certainty of the complete darkness. It came right away. And this time, there was no dream.
*****