Weeks after HBO Max pulled "Gone With the Wind" from its streaming catalog, the movie is back with commentary to place the film in historical context.
In a new segment before the film begins, Jacqueline Stewart, host of "Silent Sunday Nights" on Turner Classic Movies and professor of cinema and media studies at the University of Chicago, provides information about the Victor Fleming-directed film. Running for about four and a half minutes, the introduction discusses the controversial history of "Gone With the Wind" in detail.
This comes after Stewart penned an op-ed for CNN on June 12 outlining how the movie will return -- this time with an opportunity to learn from it.
"HBO Max will bring 'Gone with The Wind' back to its line-up, and when it appears, I will provide an introduction placing the film in its multiple historical contexts," Stewart, who is the author of "Migrating to the Movies: Cinema and Black Urban Modernity," wrote. "For me, this is an opportunity to think about what classic films can teach us."
"Right now, people are turning to movies for racial re-education, and the top-selling books on Amazon are about anti-racism and racial inequality," Stewart continued. "If people are really doing their homework, we may be poised to have our most informed, honest and productive national conversations yet about Black lives on screen and off."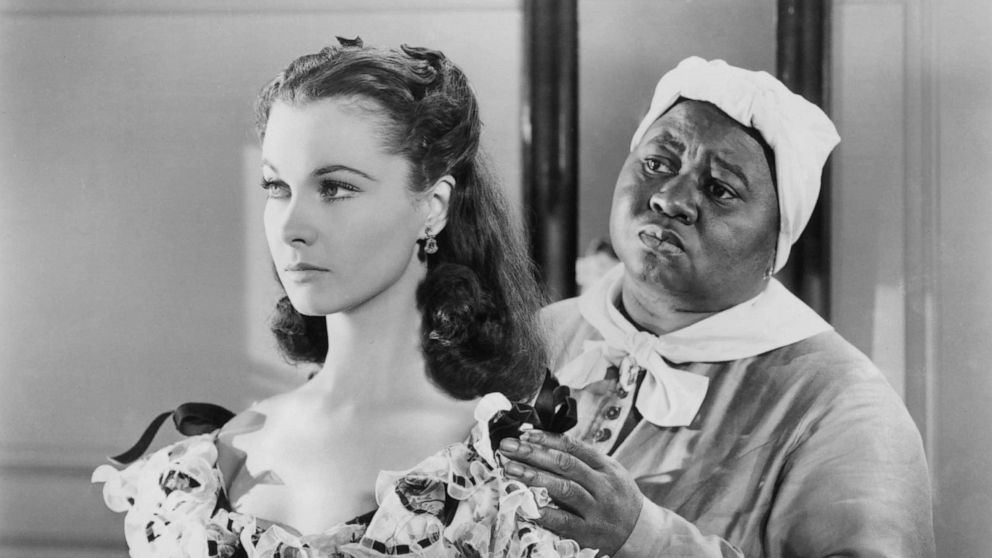 HBO Max initially took "Gone With the Wind" offline in response to a petition made by "12 Years A Slave" screenwriter John Ridley.
The classic 1939 film has long been criticized for its somewhat romantic reimagination of the antebellum South. Ridley's June 8 op-ed in the Los Angeles Times reinvigorated calls for the film to be removed.
"It is a film that, when it is not ignoring the horrors of slavery, pauses only to perpetuate some of the most painful stereotypes of people of color," the screenwriter said. "The movie had the very best talents in Hollywood at that time working together to sentimentalize a history that never was."
While Ridley asserted that he does not believe in censorship, he suggested that "after a respectful amount of time has passed, that the film be re-introduced to the HBO Max platform along with other films that give a more broad-based and complete picture of what slavery and the Confederacy truly were."
Ridley added, "Currently, there is not even a warning or disclaimer preceding the film."
A spokesperson for HBO Max told CNN the movie is "a product of its time and depicts some of the ethnic and racial prejudices that have, unfortunately, been commonplace in American society."
"These racist depictions were wrong then and are wrong today, and we felt that to keep this title up without an explanation and a denouncement of those depictions would be irresponsible," the streaming service continued, adding that when "Gone With the Wind" returned, it would do so "with a discussion of its historical context and a denouncement of those very depictions."
The movie will also be shown "as it was originally created, because to do otherwise would be the same as claiming these prejudices never existed," the spokesperson noted, explaining that "we must first acknowledge and understand our history" if we want "to create a more just, equitable and inclusive future."
"Gone With the Wind," a four-hour film based on Margaret Mitchell's 1936 bestseller, was controversial for its depiction of the aftermath of the Civil War.
The movie went on to win eight Academy Awards, including best supporting actress for Hattie McDaniel, who was the first African American to be nominated for and win an Oscar.
McDaniel, who played Mammy, was forced to sit in the back of the room at the ceremony and apart from her co-stars due to segregation.