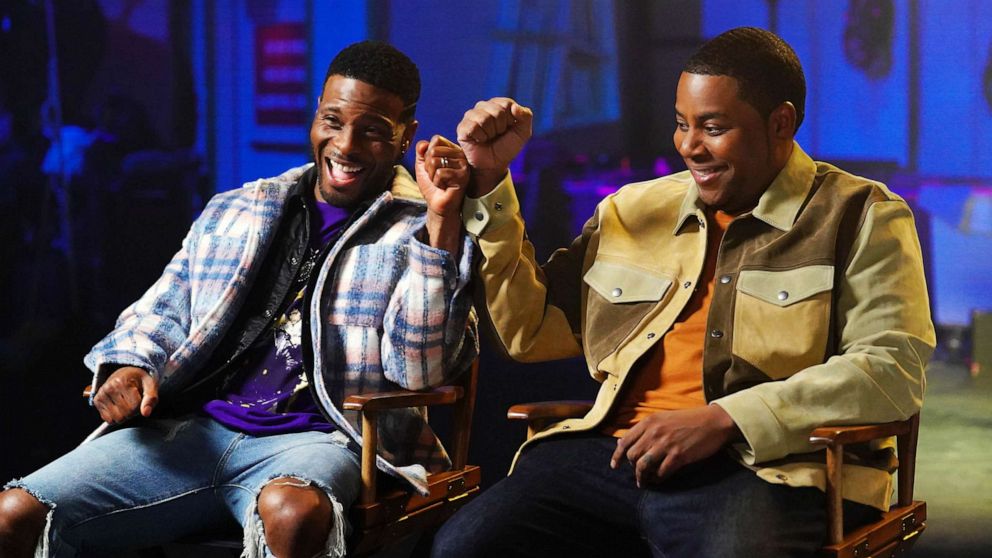 "Good Burger 2" has officially gotten the green light!
The sequel, featuring original "Good Burger" stars Kenan Thompson and Kel Mitchell, was announced Saturday by Nickelodeon Studios and Paramount+.
"Good Burger 2," according to Paramount+, centers on Thompson's character, Dexter Reed, who is "down on his luck after another one of his inventions fails."
He's welcomed back to Good Burger by Mitchell's Ed, who gives him his old job back and "devises a plan to get back on his feet, but unfortunately puts the fate of Good Burger at risk once again."
Thompson and Mitchell also announced the news on "The Tonight Show Starring Jimmy Fallon," saying, "'Welcome to 'Good Burger 2,' home of the 'Good Burger 2,' can I take your order two?"
Thompson shared a statement via press release on the significance of the sequel.
"I can't believe it's been a little over 25 years since great customer service was born at Good Burger!" he said. "Being a part of something so many generations of people have come to love has made me so proud and now to be back where it all began working on the sequel is surreal!"
He added, "Love performing with my brother Kel and can't wait to show the fans what these characters have been up to since we last saw them."
Mitchell's statement read: "Ed is one of those timeless characters that has brought so much joy and laughter to fans, and it's such a beautiful blessing to still be doing it after all these years. It's super awesome to come back and continue the stories of Dex, Ed and Good Burger for both the people who grew up watching and their kids."
"Good Burger" began as a sketch on the Nickelodeon series "All That" and spawned a fan-favorite film in 1997.
The sequel will premiere later this year.