As Haiti reels, Naomi Osaka pledges to donate tennis tournament earnings to earthquake relief efforts
Tiziana Fabi/AFP via Getty Images, FILE
Tennis star Naomi Osaka pledged to donate earnings from her latest tournament to relief efforts in Haiti after a 7.2 magnitude earthquake devastated the country on Saturday.
"Really hurts to see all the devastation that's going on in Haiti, and I feel like we really can't catch a break. I'm about to play a tournament this week and I'll give all the prize money to relief efforts for Haiti," Osaka tweeted ahead of this week's Western & Southern Open, which runs through Sunday in Cincinnati. "I know our ancestors blood is strong we'll keep rising."
The four-time Grand Slam singles champion, who plays under the Japanese flag, is half Japanese and half Haitian.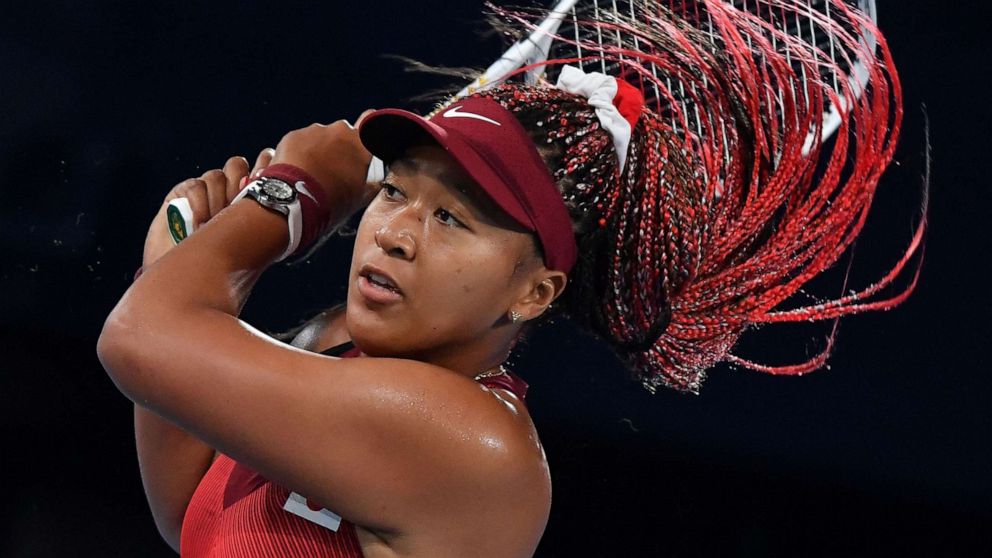 Haiti's Civil Protection Agency announced Sunday that the death toll climbed to at least 1,297 and at least 3,778 homes were destroyed in addition to hospitals and schools.
U.S. Southern Command established a joint task force in Haiti on Sunday to conduct supportive military operations, while the United States Agency for International Development deployed a team to assist in search and rescue efforts.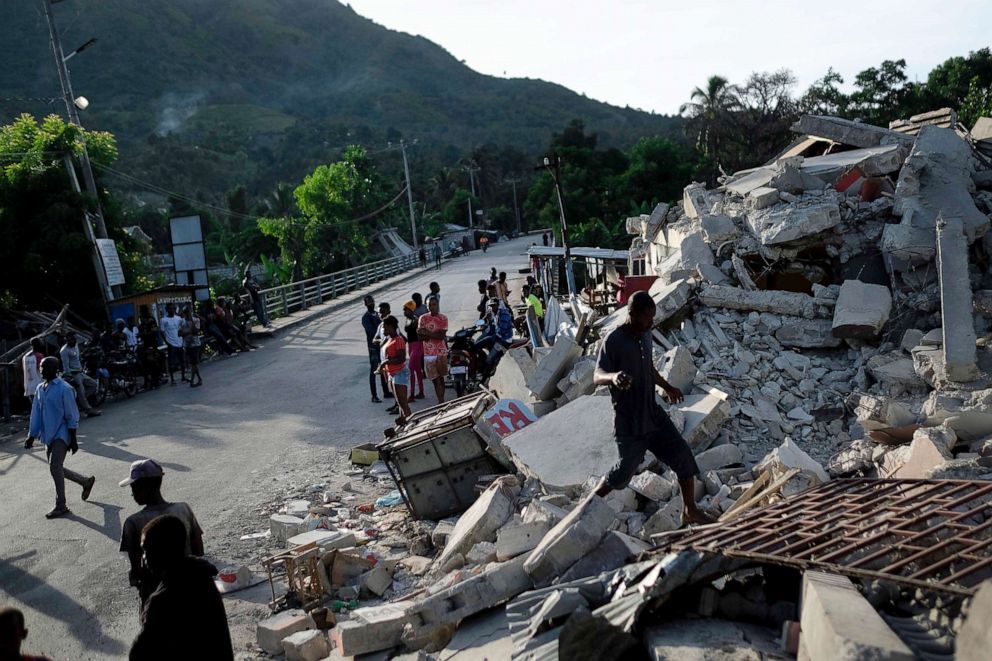 As Haiti reels from the death and destruction, the Caribbean nation faces another threat in the fast-approaching Tropical Depression Grace, expected to make landfall Monday or Tuesday.
"Our search & rescue team in #Haiti is moving into the affected area to begin operations & join efforts by Haitians on the ground, and [U.S. Coast Guard] has started flying people to Port-au-Prince for treatment. We're also tracking Tropical Depression #Grace & preparing for all scenarios," USAID Administrator Samatha Power tweeted on Monday.
Haiti is prone to earthquakes and was hit with a powerful quake in October 2018.
"Just heard about the earthquake in Haiti. Sending all my love, thoughts and wishes," Osaka tweeted at the time.
Haiti also suffered a devastating earthquake in January 2010 that struck just 10 miles from the capital of Port-au-Prince., causing extensive damage and tens of thousands of casualties. Thousands sought refuge in the United States and were able to legally work and live in the U.S. through Temporary Protected Status, a humanitarian protection the Trump administration sought to end.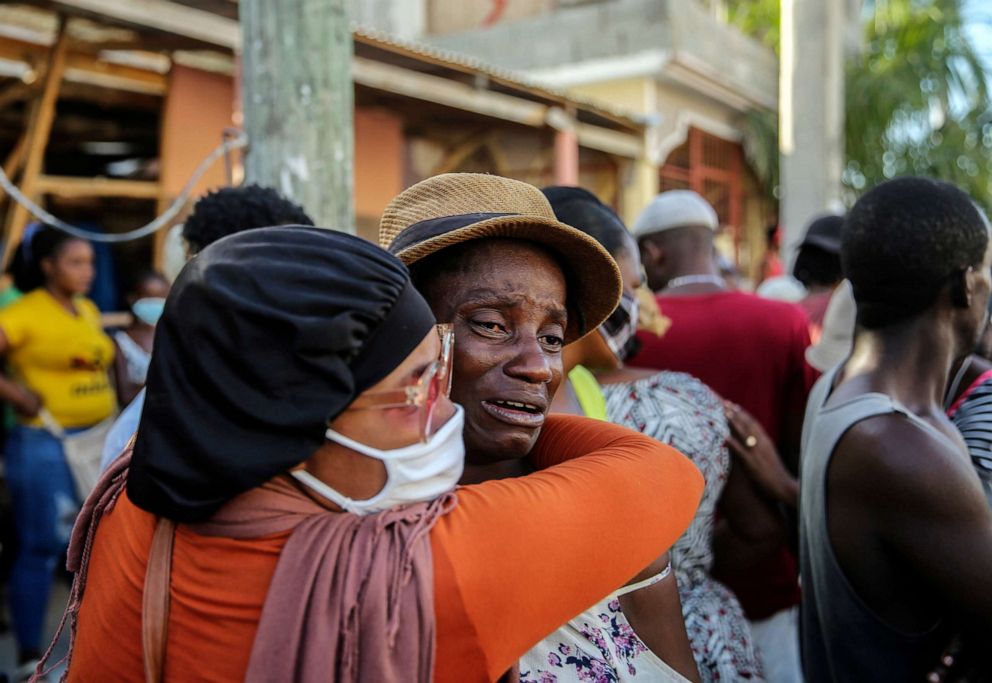 Secretary of Homeland Security Alejandro Mayorkas announced in May an 18-month TPS extension for Haiti.
"Haiti is currently experiencing serious security concerns, social unrest, an increase in human rights abuses, crippling poverty, and lack of basic resources, which are exacerbated by the COVID-19 pandemic," Mayorkas said in a statement. "After careful consideration, we determined that we must do what we can to support Haitian nationals in the United States until conditions in Haiti improve so they may safely return home."
ABC News Matt Gutman, Aicha El Hammar Castano and Marlene Lenthang contributed to this report.