Sports Illustrated is making history with its 2019 Swimsuit Issue.
The upcoming issue, on sale May 8, features Somali-American supermodel Halima Aden, 21, in a burkini, which is a full-body swimsuit worn by some Muslim women.
Aden, who was born in Kakuma, a refugee camp in Kenya, before moving to the U.S. in 2004, is not only the first model to wear a burkini in the annual swimsuit issue but is also the first hijab-wearing model.
Aden discussed the significance of her photo spread during an interview with "Good Morning America."
"Sports Illustrated is proving that a girl that's wearing a bikini could be right alongside a girl that's wearing a burkini. And as women we can come alongside each other and be each other's biggest cheerleaders," she said.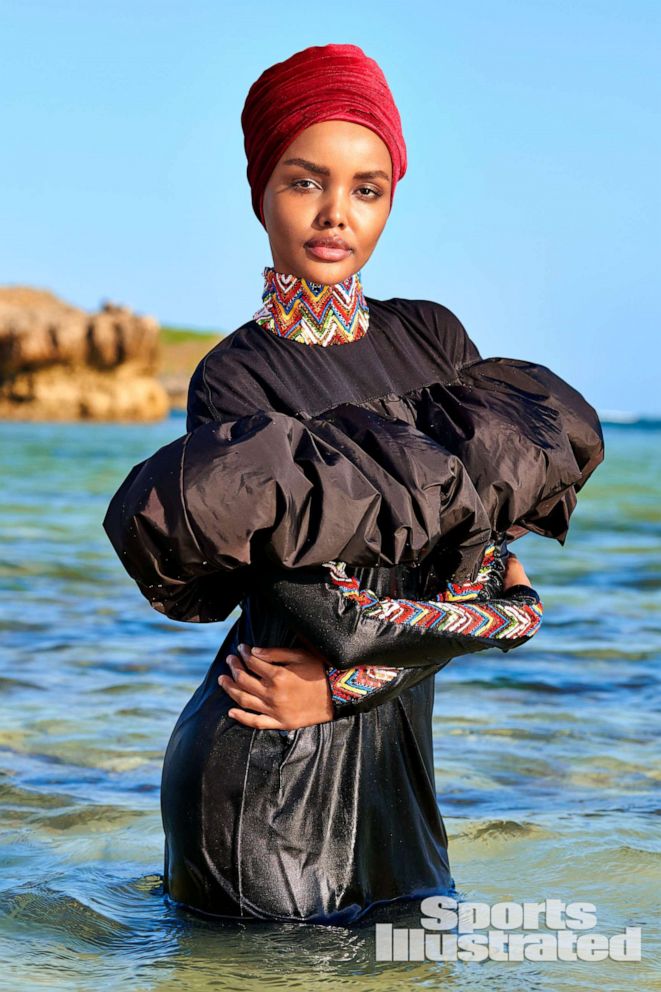 Aden said that she and the crew were overcome with emotion during the shoot, which took place in Kenya.
"We definitely had a lot of moments where everybody was, like, breaking down crying because it's a huge moment," she told "GMA." "Oh my gosh, like, just thinking about it. It's just so monumental."
MJ Day, editor of the Sports Illustrated Swimsuit Issue, told "GMA" that the upcoming issue is "one of the biggest and broadest samplings of beauty that we've ever featured."
"Now girls are going to be able to see they don't have to change themselves," Aden said about her feature. "They don't have to conform to fit in."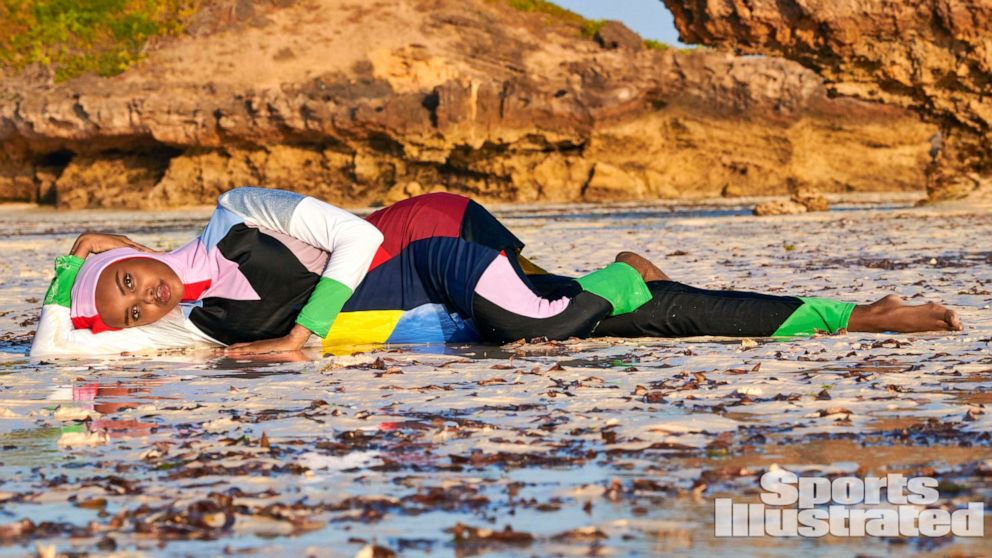 The model also revealed that it was also her first time shooting in the ocean wearing a swimsuit. "I felt like I was Beyoncé in that water, sis. I was like living my best life. It was incredible," she told "GMA's" Janai Norman. "It was a neat, neat experience. Something I probably will never get to experience again."
Day said to expect an issue like never before. "You see a wide range of age and race and levels of modesty within the issue this year that, you know, really is a first for us," she told "GMA."
Aden, a UNICEF ambassador since 2018, hopes to continue breaking down barriers.
"For me, what I've always been passionate about is combining fashion with activism. And, again, just breaking those stereotypes," she said.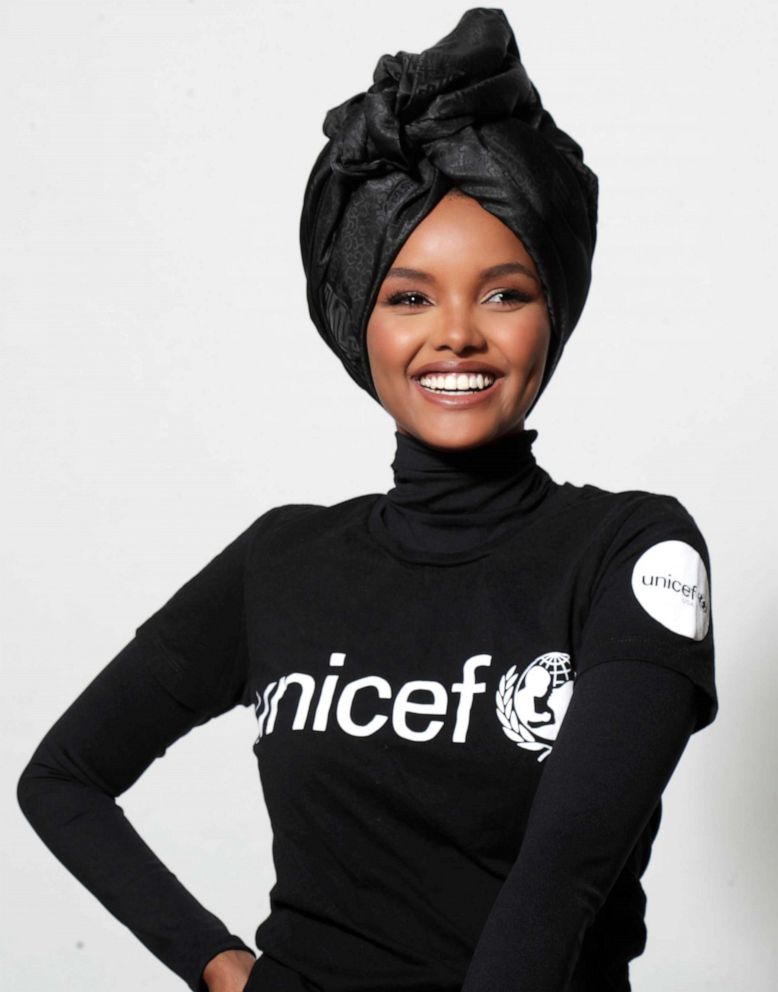 "Who says a girl wearing a hijab cannot shoot for SI? You know? Who says?" she said. "I want to continue to show girls these spaces that you think are not for me, like a girl like me could never be in this kind of space or do this kind of thing, I want to show them, 'Yes, you can. You're a queen. Yes, you can.'"
The magazine continues to push for more diversity. Last year, Danielle Herrington, 24, became the third African American model in the magazine's history to cover the annual swimsuit issue, following Tyra Banks in 1997 and Beyonce in 2007.