For a medical series laced with humor and heartbreak, you can't beat "This Is Going to Hurt," on AMC+ and Sundance Now for seven episodes starting this week. Ben Whishaw headlines this fact-based British sensation with an award-caliber tour de force that uses wit like a scalpel.
Whishaw, a superb actor whether on stage in "Hamlet" and "The Crucible" or sparking on screen with Hugh Grant in "A Very English Scandal," is improbably best known for playing Q, the gadget wiz in every James Bond film since "Skyfall."
Whishaw can do anything. But his talent shines on its highest beams as Adam Kay, the comedy writer and stand-up who turned his former life as a junior doctor in obstetrics and gynecology at a London hospital into a bestselling memoir and now an identically titled TV series.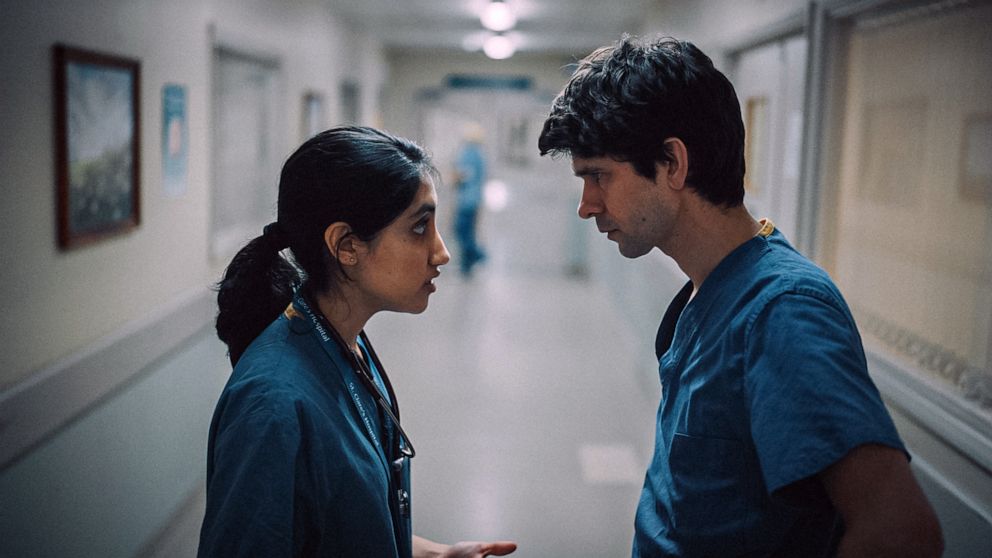 Adam uses sarcasm to navigate the circles of hell that constitute a working day for the terminally under-slept doc who toils for a public health service that is unrelenting in piling on bloody emergencies. Even David Cronenberg, whose grisly surgeries in "Crimes of the Future" prompted walkouts, might turn pale at the graphic cesarean sections Adam performs.
It's not that Adam doesn't care; he cares too much. While trying to hold it together, Adam lets his feelings fester inside, resulting in mental health issues and crippling post-traumatic stress disorder. In the book and the series, Adam finds release by talking direct to the camera and us, the way Phoebe Waller-Bridge did in "Fleabag." The result is both unnerving and uproarious.
Of his life-or-death moments on the job, Adam says: "It's like the ship is massive and on fire and no one has taken the time to teach you how to sail." Credit Kay for showing the TV version of Adam, drawn from his own life, in all his flaws and failings.
Adam can be moody, entitled, bullying, careless. He's cruel to Shruti Acharya, the intern acted with resonant exhaustion by a stellar Ambika Mod. Whatever grief he gets from head midwife Tracy (Michele Austin), he gives back double to Shruti. Except in asides to the camera, Adam can't vent his vitriol at doctor boss Mr. Lockhart (Alex Jennings). And it eats at him.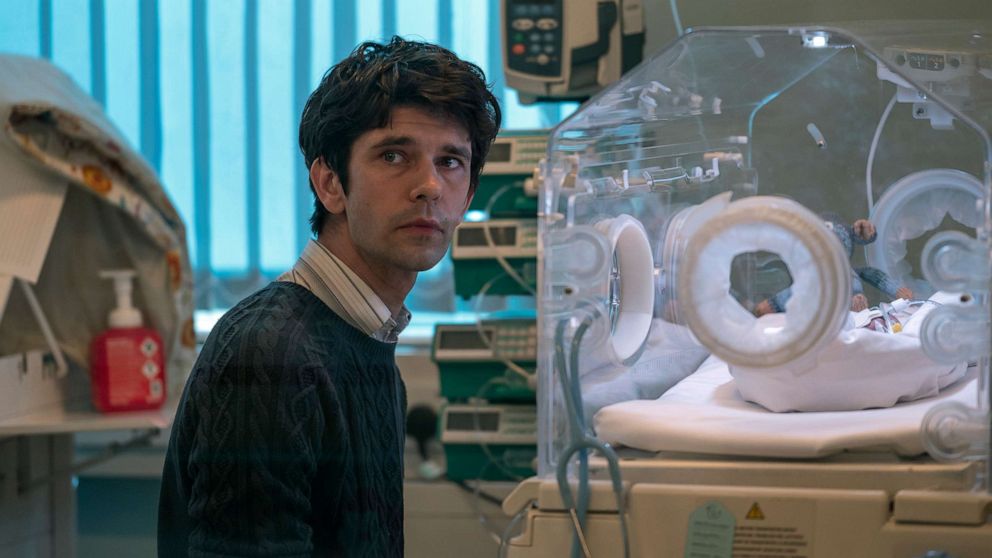 Adam, who is gay but closeted at work, is perhaps most evasive with his fiancé Harry (a terrific Rory Fleck Byrne) whose need for honesty and intimacy Adam relentlessly stonewalls by answering every inquiry about his state of mind with a dismissive "I'm fine."
Of course, Adam is far from fine. Narrowly escaping dismissal for the lethal mistake of sending home an expectant mother whose distress he doubted, Adam addresses another complaint -- this one anonymous-- by accusing the few friends and colleagues he has left of betraying him.
Kay worked as a doctor between 2004 to 2010, leaving medicine after a misdiagnosis resulted in tragedy. Kay offers no excuses for himself, though the series is unflinching in depicting the nerve-frying daily pressures that come with playing God in hospital scrubs.
Kay's decision to quit or carry on isn't resolved this season. But turning his crisis into cathartic comedy is a high-wire act that keeps you riveted from first scene to last. Kay and Whishaw succeed triumphantly in creating one of the best and most bracingly brilliant TV shows of the year. You'll laugh till it hurts.