Ben Affleck reminds us what a fine actor he can be in "The Tender Bar," a warm hug of a family film, in theaters and now launching globally on Amazon Prime. Even when director George Clooney (yeah, that guy) steers into conventional corners, Affleck brings the story to vivid life.
Affleck eases beautifully into the role of Charlie Maguire, a bartender at a Long Island pub called The Dickens because of the books that line the walls. For his young nephew J.R, Uncle Charlie is just the man to serve up an intro to reading with a warmly funny, personal touch.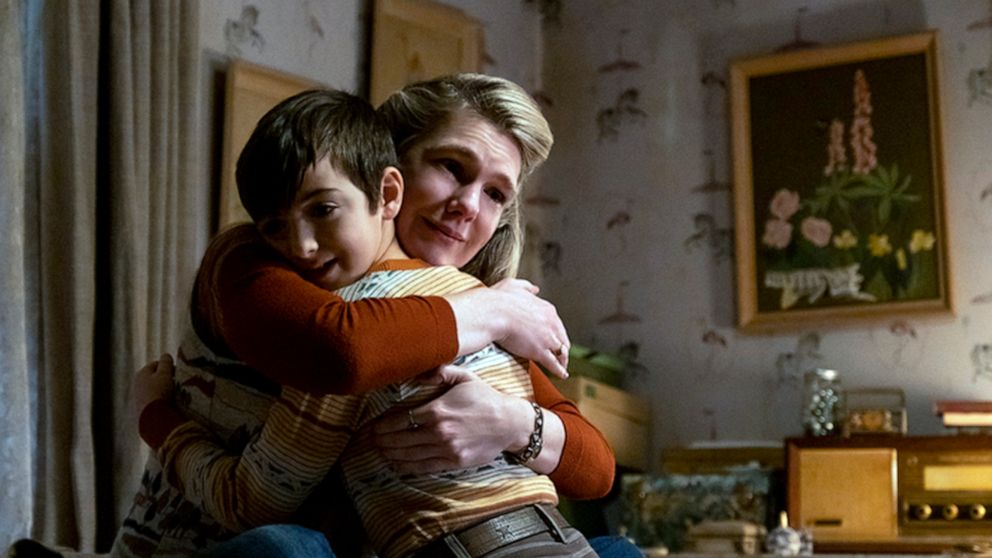 Based on a 2005 memoir by J.R. Moehringer, who grew up to be a Pulitzer-winning journalist and the ghostwriter of Prince Harry's autobiography, "The Tender Bar" wears its heart on its sleeve. Ever since the boy's deadbeat dad (Max Martini), a Manhattan DJ, left J.R.'s mother, Dorothy (Lily Rabe), Charlie filled in as a surrogate father and mentor to the boy.
The time is 1973, just after financially struggling Dorothy and 9-year-old J.R. (adorable Daniel Ranieri) move back to Manhasset, Long Island, to the family home where the Cadillac-driving Charlie and his sister (Ranieri's real-life mom, Danielle) still live with a their mother (Sondra James) and wrangle with their eccentric father (the lovably cranky Christopher Lloyd).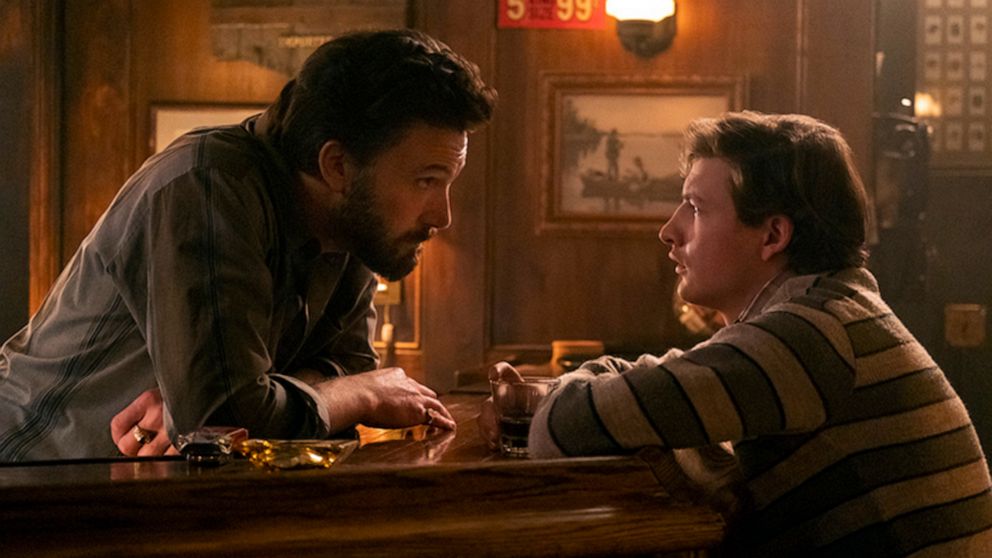 It's a blatant sitcom setup that extends 15 years and rises above formula as a result of the pitch-perfect performances. The excellent Tye Sheridan ("The Card Counter") plays the young-adult J.R. and sparks irresistibly with Affleck as Charlie educates J.R. in "the male sciences" that include how men need to behave decently toward women.
Surprisingly, the script by "The Departed" Oscar-winner William Monahan gives the women short shift. Dorothy is a secretary who mostly worries about J.R. even when he matriculates at Yale and wins a job at The New York Times. His first girlfriend, the elitist Sydney (Brianna Middleton), is treated with an offhand callousness that she herself afflicts on J.R.
It's also surprising how casually Charlie's drinking is handled, given Affleck's own public struggles with alcohol. "The Tender Bar" never plunges into despair, preferring the humor and heart of the wisdom Charlie offers J.R., advising him to study philosophy because "there's never a wrong answer" or "If you suck at writing, that's when you become a journalist."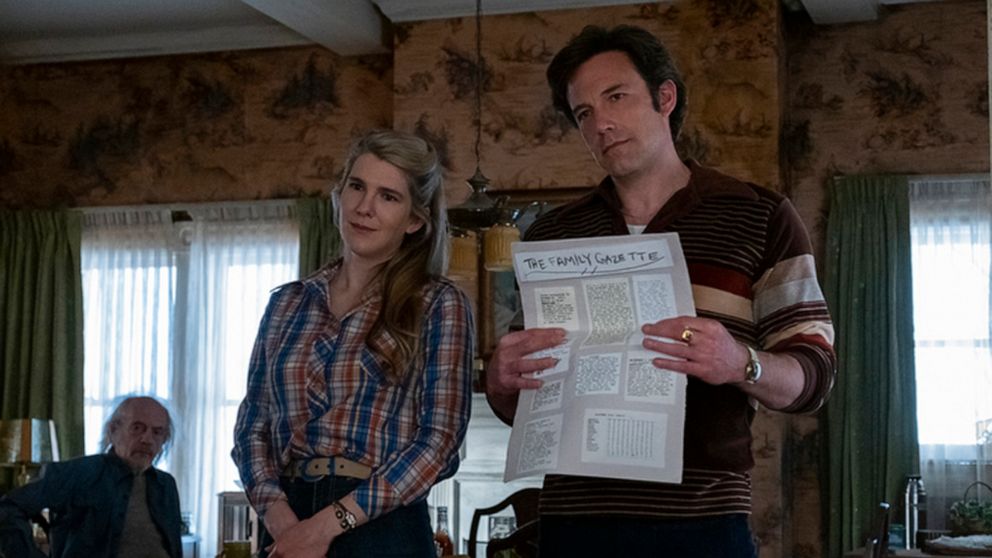 Affleck makes it all work. When he is on screen, which isn't enough, "The Tender Bar" deals a winning hand. Like a younger version of Clooney, Affleck commands attention with the low-key charm of a movie star who doesn't need to chew up the scenery to prove he can act.
"The Tender Bar" doesn't light any bonfires. In his eighth film as a director, Clooney abandons the political sparks that ignited "Good Night and Good Luck" and "The Ides of March" to explore this coming-of-age tale through the forgiving lens of family.
Despite a soundtrack brimming over with the hits of the day, from Paul Simon's "50 Ways to Leave Your Lover" to Steely Dan's "Do It Again," the film thankfully is not a nostalgia trip bathed in the bromides of an insufferable life coach.
The affection Clooney feels for these characters can be felt in every frame as he steers "The Tender Bar" home in a mellow mood that, at its best, has the power to sneak up and bring you to tears. Sometimes a good cry at the movies is just the cure we need for the omicron blues.