Forty-five years after his tragic death at 42 and the world still can't get enough of Elvis Presley.
Often referred to as the "King of Rock and Roll," the iconic singer is the subject of the new film "Elvis," starring Austin Butler in the titular role and Tom Hanks as his longtime manager, Colonel Tom Parker. The film, from director Baz Luhrmann, is out June 24.
ABC News' Chris Connelly sat down with Luhrmann, Butler, Hanks and other key members of the cast to discuss what went into bringing Presley's story to the big screen for "Exclusively Elvis: A Special Edition of 20/20," which aired Tuesday on ABC.
Also in the "20/20" special, available to stream Wednesday on Hulu, are exclusive interviews with Presley's family -- including his ex-wife Priscilla Presley, daughter Lisa Marie Presley and granddaughter Riley Keough -- from Graceland, Presley's iconic home in Memphis, Tennessee.
"I had always thought, 'Gee, Elvis is the most amazing American canvas. A canvas on which to tell a story that is all about the many layers and facets of America,'" Luhrmann said. "He was a uniter."
Read on for key moments from "Exclusively Elvis: A Special Edition of 20/20":
Austin Butler on becoming Elvis
Butler called being cast as Presley "the most immense privilege and honor" but also admitted that the role brought about "a massive amount of impostor syndrome."
As he prepared to play Presley, however, the actor discovered a tragic-yet-meaningful connection to the singer: They both lost their mothers at the same age.
"In the beginning he felt so far away," he said. "As I worked on it and spent that year and a half before I was actually filming, it began to feel like actually the most personal thing I could possibly imagine because of so many details that I learned about him. The very first one being that his mom passes away when he's 23. I mean, that's what happened to me."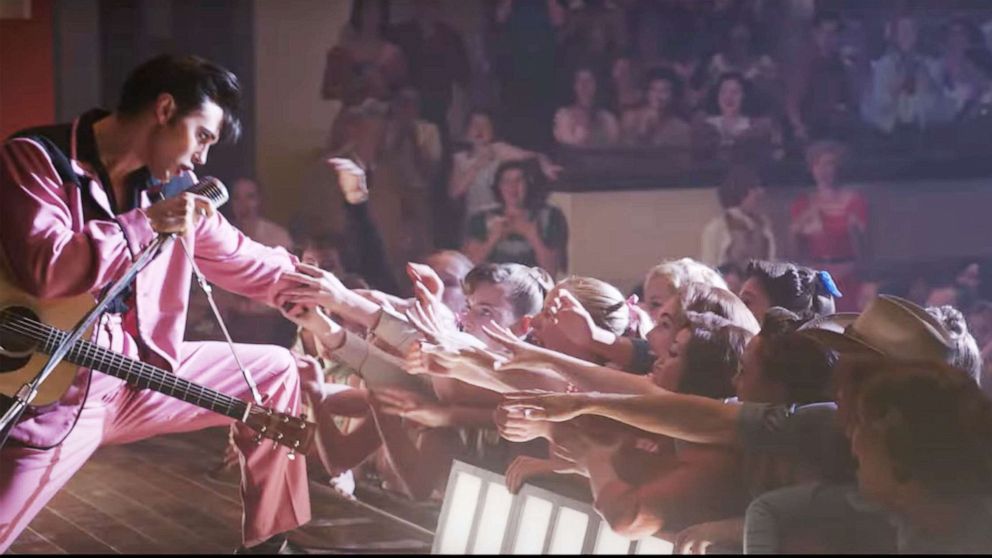 Butler said that "the humanity of this person who can seem so nearly godlike to many people" has impacted the rest of his life, adding, "I wish he was here today to see how many people just adore him, you know?"
"He found me. He found the role," Luhrmann said of Butler. "There's some other force there, I think."
What Presley's family thinks of the film
With movie critics currently weighing in on the film, Elvis' family members have also offered their opinions on Butler's portrayal of the music legend.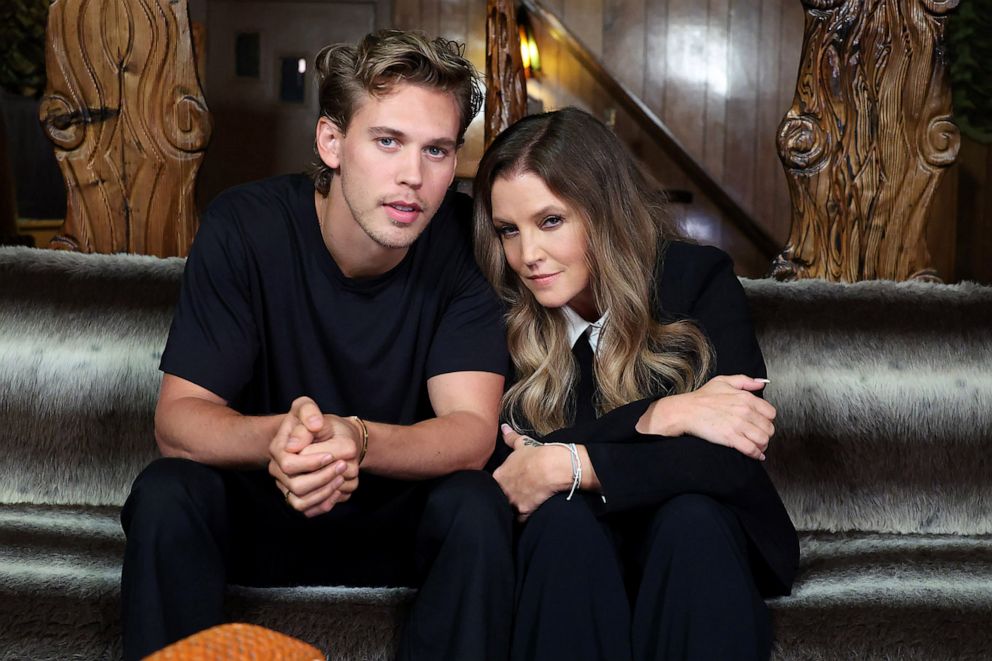 "Austin was just unbelievable," Priscilla said. "This is a movie that he would have really loved -- showing who he was, what he was striving for, what his dreams were."
Lisa Marie echoed the sentiment, telling an audience at an "Elvis" fan screening, "In my life it's been one disappointment after another of people portraying my father in various films, bless their hearts. I'm sure they meant well." She said that this time "it's been done right."
"There's no review in my life that will ever mean more than that," Butler said of the kind words from Presley's family.
Presley's 1968 Comeback Special
Sandwiched between Hollywood and Las Vegas was a pivotal moment in Presley's career: his legendary 1968 TV concert "Elvis," widely referred to as Presley's "Comeback Special."
"When we first met, the first question [Presley] asked me was, 'What do you think of my career?' And I blurted out, without even thinking, 'I think your career's in the toilet,'" said Steve Binder, who produced and directed the "20/20" special. "He burst out laughing and [said], 'Finally, somebody's speaking the truth to me.' I realized this was an artist who was hungry to return to his roots."
Jerry Schilling, a longtime friend of the singer, added that Presley "knew that this [comeback] special was going to be either the end of the beginning" for him.
The importance of this moment was not lost on Butler, who said he felt "terrified" before filming the scene. When the camera started rolling, however, he looked down at his leather outfit and channeled Presley.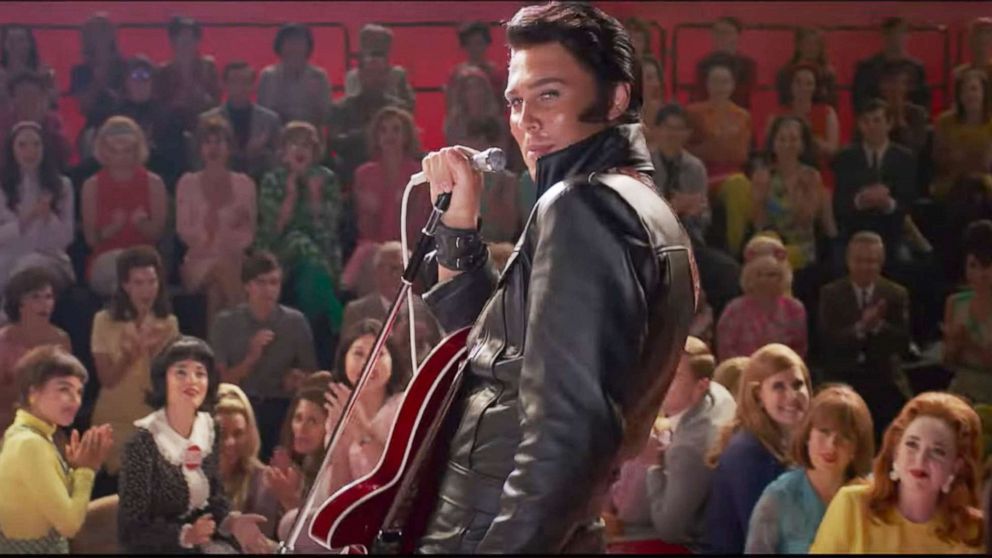 "It's pretty surreal. I felt like I was looking out of his eyes," Butler said. "When you stay true to what you love and what you feel is right, those were the moments in his life where he shined the brightest."
How the film highlights Presley's relation to Black culture
A discussion about Presley is not complete without mention of the Black artists that inspired him -- which explains why fans will see depictions of B.B. King (Kelvin Harrison Jr.), Sister Rosetta Tharpe (Yola) and Little Richard (Alton Mason) in "Elvis."
Lisa Marie said it was "very important" for her and Keough to note how Presley was "influenced and raised by" both gospel and R&B.
"He almost got arrested multiple times for literally trying to go against the status quo," Yola said, noting how Presley was "crossing the line of segregation" with his music
Music and culture critic Nelson George called Presley an "outlier in the white community" who later "broke through this barrier and liberated white folks" with his music. This, however, came at a cost. "In doing so, he kind of overshadowed many of the Black creators," he added.
Some have accused Presley of cultural appropriation in more recent years, with one famous Public Enemy song, 1989's "Fight the Power," calling him "a hero to most" but a "straight up racist."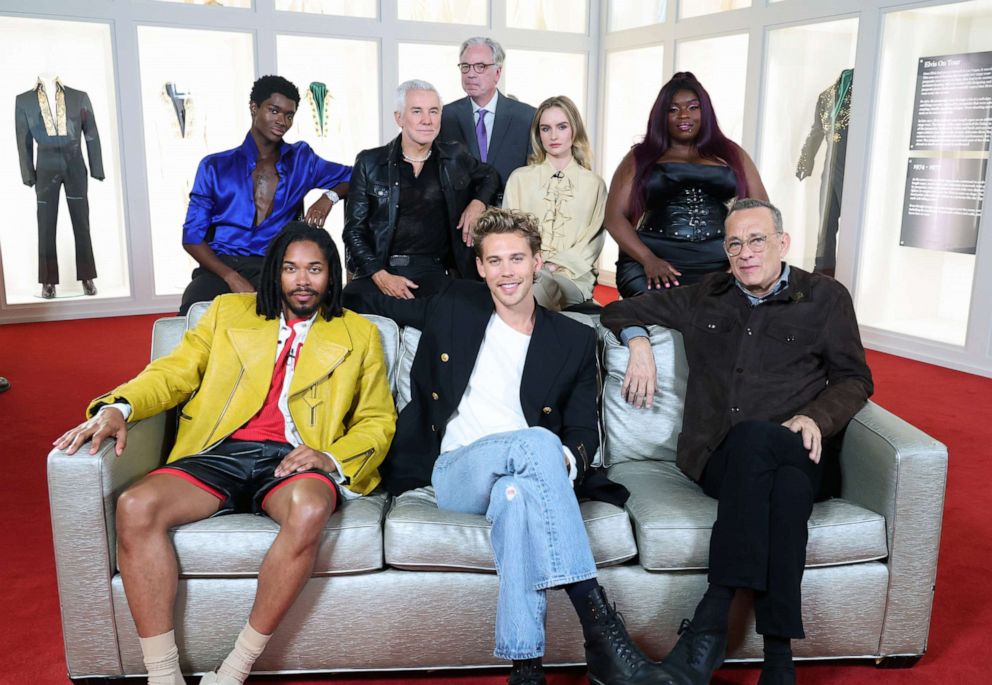 Kelley Carter of ESPN's Andscape said the film made her recontextualize those lyrics. "If that was new information for me, I would imagine that this is a lot of new information for a lot of other people too," she said.
"We have Elvis the superstar," Yola added separately. "We don't have Elvis the man. We don't have Elvis the boy. We don't have the context of his upbringing, until now."
Inside Presley's time in Hollywood and Las Vegas
Two periods of Presley's career explored in the film are his time in Hollywood making movies and his extended Las Vegas residency.
Butler noted that Presley "showed so much promise" as an actor. Hanks blamed Parker for holding him back from being a serious actor, adding, "The Colonel didn't have an artistic bone in his body."
"He would go through, sometimes, bouts of depression. A lot of it was about movies that he hated to do," Priscilla said, adding that Presley didn't get to express himself artistically and questioned why he was stuck doing "meaningless" films.
While Las Vegas kept Presley from touring the world like he wanted, he essentially pioneered the idea of a residency and lit up the stage there over a span of 636 shows.
His family remembered those performances fondly.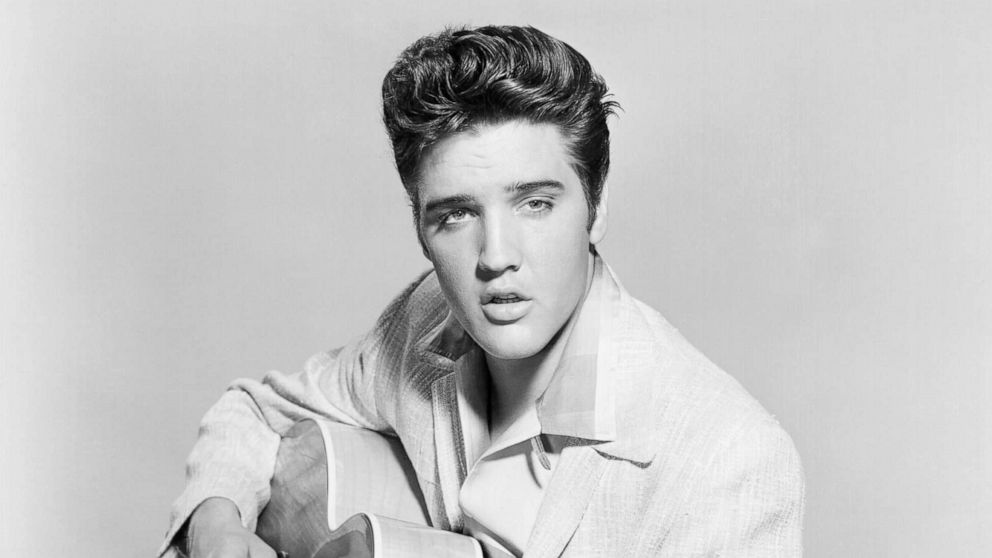 "It was a night that I'll never forget," Priscilla said of watching Presley perform on the Las Vegas Strip for the first time. "And I was so proud, proud of him because he pulled it through. He was somebody else on that stage."
Lisa Marie also recalled the "very exciting" first time she saw her father perform.
"It didn't matter I was just with him, and it didn't matter that he was my father," she said. "I still would yell and get up in my chair and scream and do what everyone else was doing."