Inside Disney's invitation-only Cinderella Castle suite
For many, Cinderella Castle is an treasured landmark at Walt Disney World's Magic Kingdom in Florida.
While most Disney World guests have an opportunity to see the castle, only a select number of visitors have been able to stay inside its exclusive hotel suite. It's a room fit for royalty, but you may need a fairy godmother to help book a reservation.
The suite is invitation only -- no cash or booking requests are accepted.
"It's the most exclusive address here at Walt Disney World," Cinderella Castle Suite concierge Sean Marsich said. "It's something that no amount of money can buy. It's a very, very special experience,"
The princess' bedchamber sleeps four individuals and is decorated with pumpkin murals, beautiful mosaics and 17th-century furniture.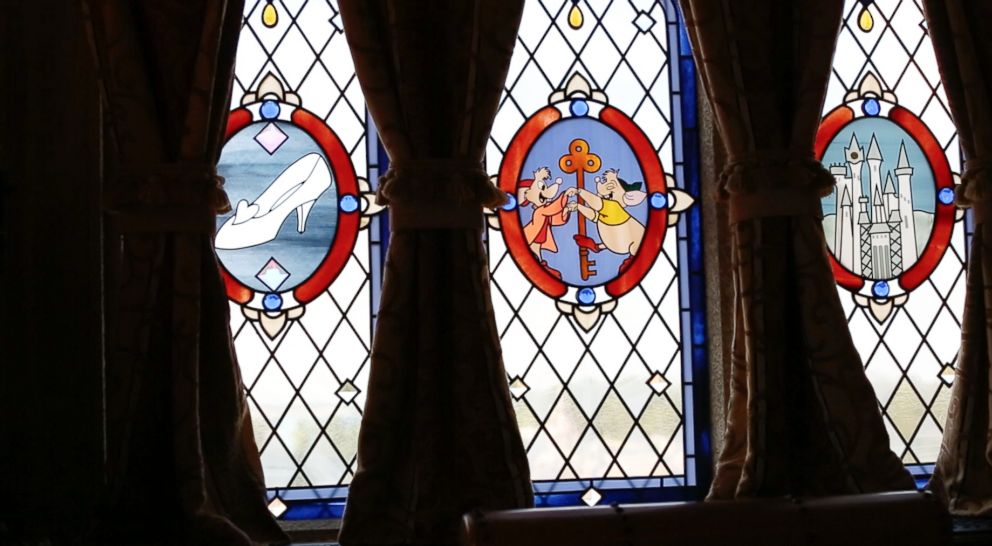 "Cinderella Castle Suite is 660 square feet of wow," Marsich told ABC News.
Stained-glass windows surround the parlor depicting the story of Cinderella.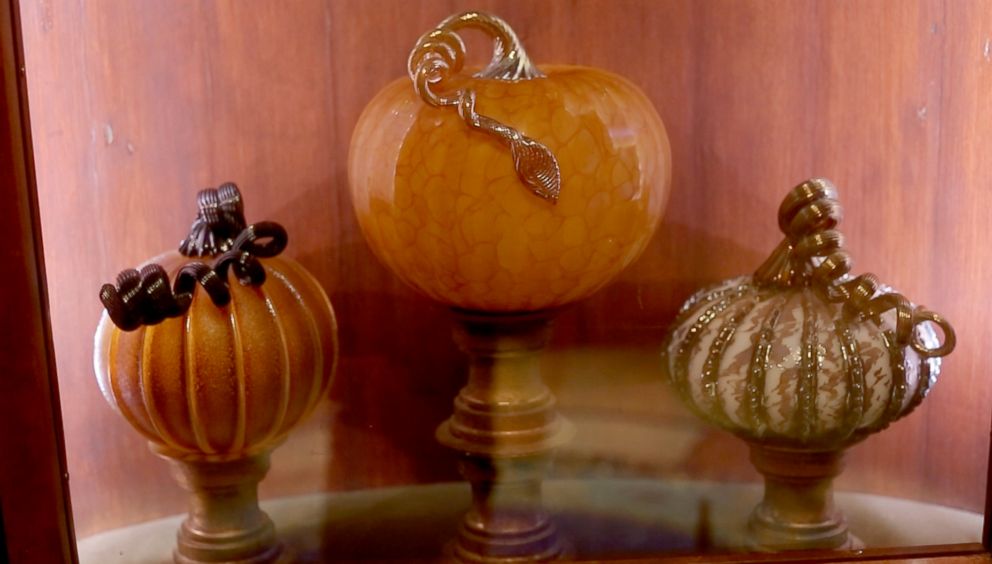 Then there's the bathroom -- talk about a royal throne.
"The powder room is a very impressive room in of itself. We do have a star-field effect over the top," Marsich said.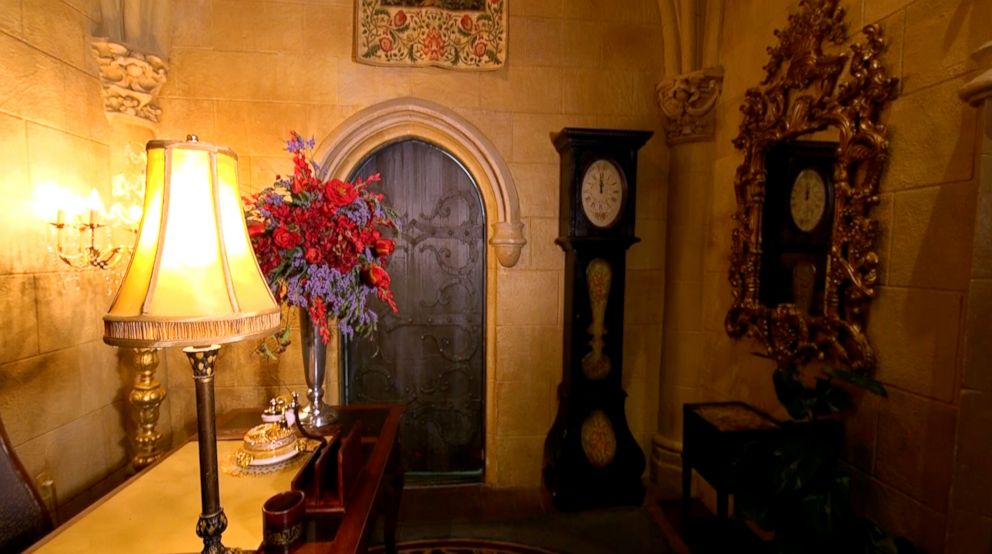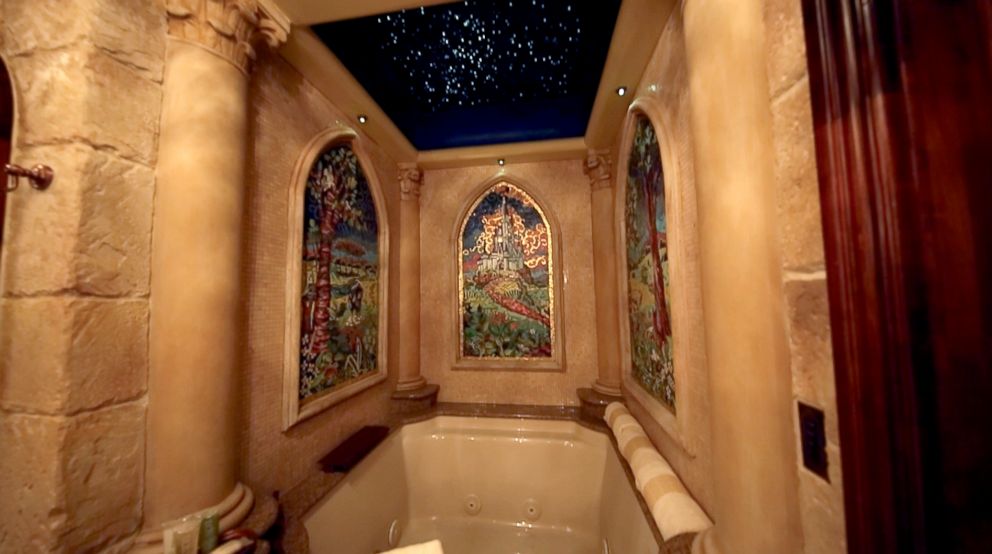 Of course, the clock never strikes midnight.
"It's always 11:59, which does symbolize something for us that here in the castle suite," he said. "The magic doesn't ever end."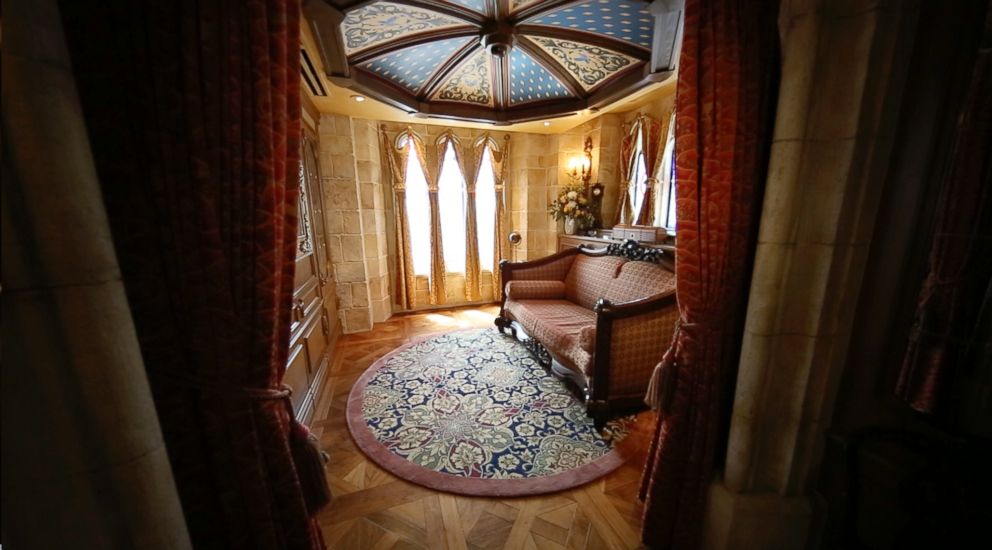 Disney is the parent company of ABC News.