Former "Dawson's Creek" star James Van Der Beek is opening up about his wife's three miscarriages, absolutely pouring his heart out onto social media, supporting his wife and all women who have gone through a similar experience, and trying to help other couples that have suffered this type of loss.
"Wanted to say a thing or two about miscarriages... of which we've had three over the years (including right before this little beauty)" he wrote on his Instagram this past weekend alongside a picture of his wife holding their new daughter, Gwendolyn, who was born just three months ago.
It was just a few days ago that his wife Kimberly Van Der Beek revealed the miscarriages she had suffered on the road to having the couple's five beautiful children.
"First off -- we need a new word for it. 'Mis-carriage,' in an insidious way, suggests fault for the mother -- as if she dropped something, or failed to 'carry,'" the actor, 41, wrote in support of his wife. "From what I've learned, in all but the most obvious, extreme cases, it has nothing to do with anything the mother did or didn't do. So let's wipe all blame off the table before we even start."
Then, Van Der Beek held nothing back about the pain he and his wife of eight years have had to endure through these trials and tribulations.
"Second... it will tear you open like nothing else," he continued. "It's painful and it's heartbreaking on levels deeper than you may have ever experienced. So don't judge your grief, or try to rationalize your way around it. Let it flow in the waves in which it comes, and allow it it's rightful space. And then... once you're able... try to recognize the beauty in how you put yourself back together differently than you were before."
He then addressed other couples that may be dealing with what he and his wife have gone through multiple times.
"Many couples become closer than ever before. Many parents realize a deeper desire for a child than ever before. And many, many, many couples go on to have happy, healthy, beautiful babies afterwards (and often very quickly afterwards -- you've been warned??)," he added. "Please share whatever may have given you peace or hope along the way... Along with a new word for this experience."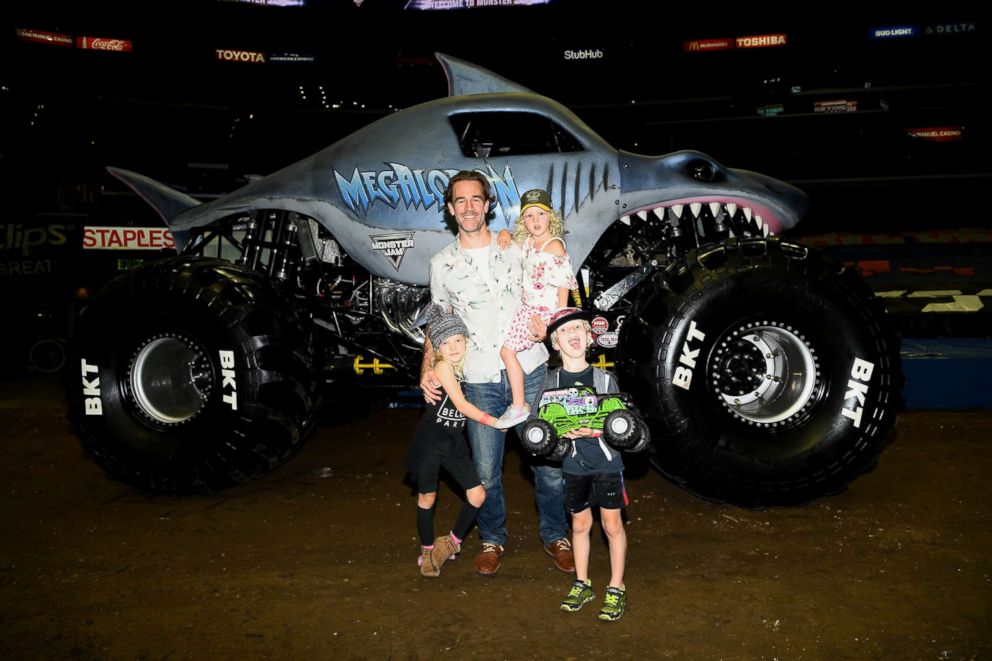 The post has quickly caught fire for the way the actor expressed himself and supported his family.
"We have had nine years of struggle and heartbreak, but have grown stronger together," one commenter wrote about her own experience.
"Thank you for this post! My husband and I lost our daughter Ella last month. Everything you wrote was on point. Your family is beautiful," another person added in the comments section.
Women and men alike have commented on the post sharing their stories, while thanking the actor for sharing his family's painful, yet inspiring story.
Van Der Beek's post comes just days after his wife used her Instagram account to talk about her journey to expanding her family.
"Some of you know, I've had almost eight and a half years of pregnancy," she revealed. "I've had five babies and three miscarriages in that time. I've nursed each child for over a year. Sometimes it's exhausting. Sometimes it's heaven."
She shared her truth because she was what she called bone tired, but still grateful for her family and wanted to show others that everyone has rough days. In addition to Gwendolyn, the Van Der Beeks are also parents to Emilia, Annabel Leah, Joshua and Olivia.
"Regardless of how pretty Instagram can be, everyone has a challenging day. Everyone breaks sometimes," she added. "And I think that's OK. When we judge somebody for not nursing, for not attachment parenting, for attachment parenting, for not baby lead weaning, for baby lead weaning, for having a nanny, a babysitter or help, for not having help ... Lalalalalal... we are not honoring how sacred and exhausting this journey is and how each person has their own path."