Jennifer Lopez might have made a solo entrance at the 2021 Met Gala, but, to the delight of her fans, she still managed to take some photographs inside the star-studded event with her boyfriend Ben Affleck.
Lopez, who wore custom Ralph Lauren for fashion's most glamorous night, posed for a few shots inside the Metropolitan Museum of Art with Affleck.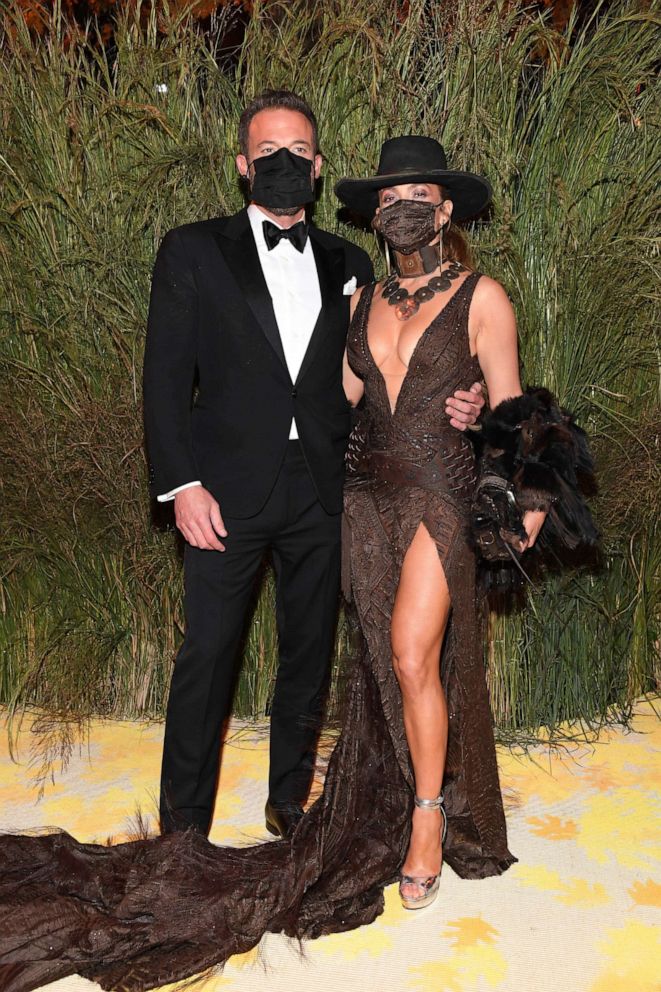 They even locked lips while masked for a snap.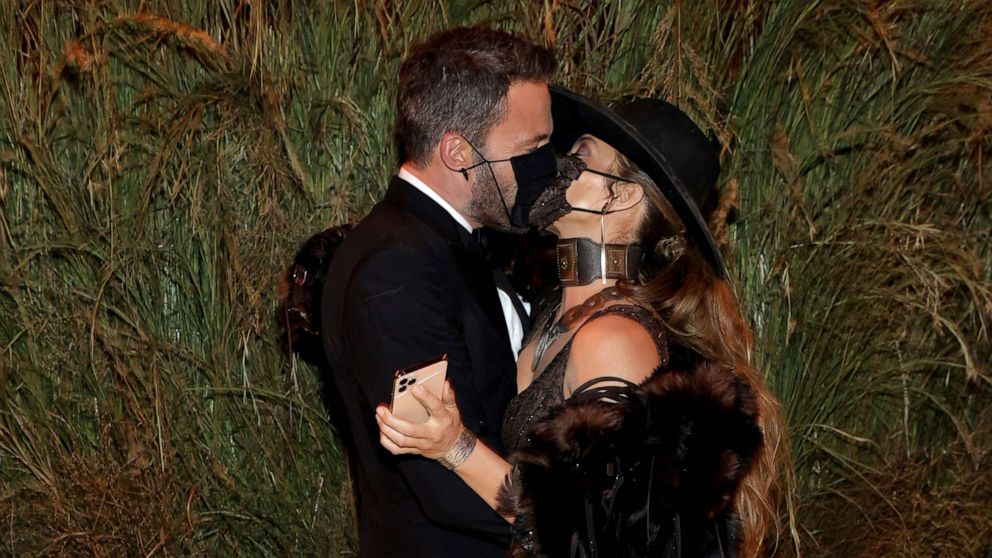 The couple made their first red carpet appearance in 18 years at the Venice Film Festival last week.
Lopez, 52, and Affleck, 49, first began dating in 2002, got engaged the same year but broke up in 2004. They went on to pursue other relationships but reconnected earlier this year.
Lopez caused quite a stir while arriving to this year's Met Gala. The singer's dark brown Ralph Lauren gown, which featured a plunging neckline and a faux fur shearling cape, took the label over 200 hours to create.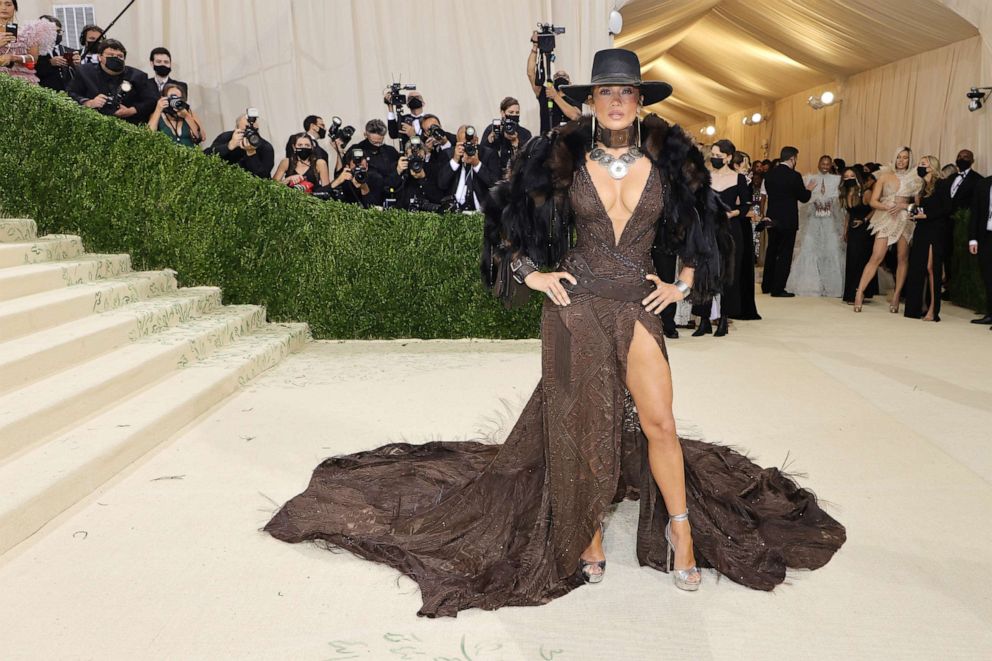 In an Instagram post, the American fashion designer said the look involved "15 specialized embroiderers, over 12 days of work, and more than 25,000 design elements."
See more looks from the red carpet at the 2021 Met Gala here.