Recapping all the best looks from Met Gala 2021
Dimitrios Kambouris/Getty Images
Natalia Bryant attended her first Met Gala on Monday.
The 18-year-old daughter of Vanessa Bryant and late basketball legend Kobe Bryant wore a colorful look designed by Conner Ives for the glamorous occasion.
While appearing on the carpet, she told "Entertainment Tonight" that she had wanted to wear something "really fun and young."
"I'm so glad Anna Wintour allowed me to wear this exhibit dress by Conner Ives," she said. "This just feels like a dream ... everyone's just been so welcoming and nice."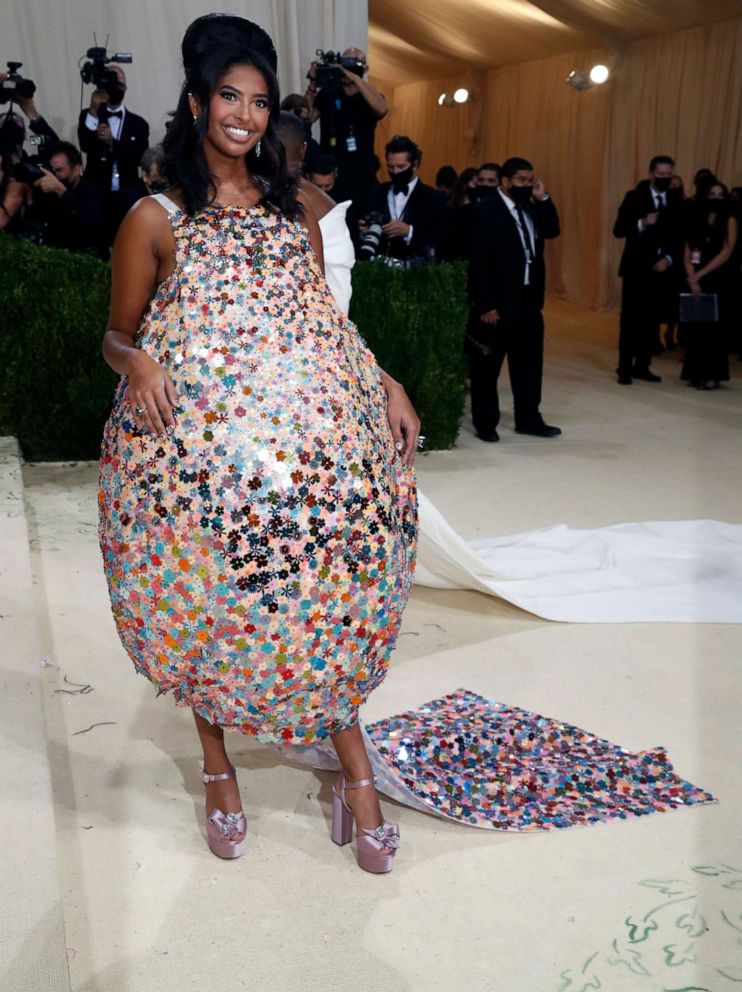 Vanessa Bryant gushed over her eldest daughter's look on Instagram, writing, "Bringing back preschool drop off feelings as I send my first born off to her first Met Gala."
"The VOGUE team and Anna Wintour appointed Natalia this incredible dress designed by Conner Ives which will also be featured in the American Lexicon EXHIBIT," she continued. "Thank you to Instagram, Anna Wintour and VOGUE for hosting my beautiful Natalia. Special thanks to our glam team!!!! @nataliabryant ❤️ #AmericanLexiconExhibitDress MOMA #AmericanBeauty"
Before the star-studded gala, Natalia, who is a freshman at the University of Southern California and also represented by IMG Models, told "Access Hollywood" that she had "no idea" what to expect inside the event but that she was looking forward to seeing Ciara, a close family friend.
See more looks from the red carpet at the 2021 Met Gala here.