The three biggest champions of "Jeopardy!" sat down before their showdown to prove who is the greatest of all time.
The contestants -- James Holzhauer (aka "Jeopardy! James"), Ken Jennings and Brad Rutter -- appeared on "Good Morning America" and opened up about the highly anticipated Jan. 7 face-off. The winner will get the coveted title as well as $1 million.
"Similar to football, you can go back and look at the tape of the other competitors and see what their strengths and weaknesses are," said Rutter, who is the top money winner on any TV game show with $4.69 million in "Jeopardy" winnings. 
"I'm used to being the fastest person on "Jeopardy!" and then I play Brad, I play James, or, God forbid, I have to play both at once, and suddenly I'm like, 'Wait, I feel like a regular person out here,'" said Jennings, who holds a record-breaking 74-game streak. "Just an incredibly daunting competition."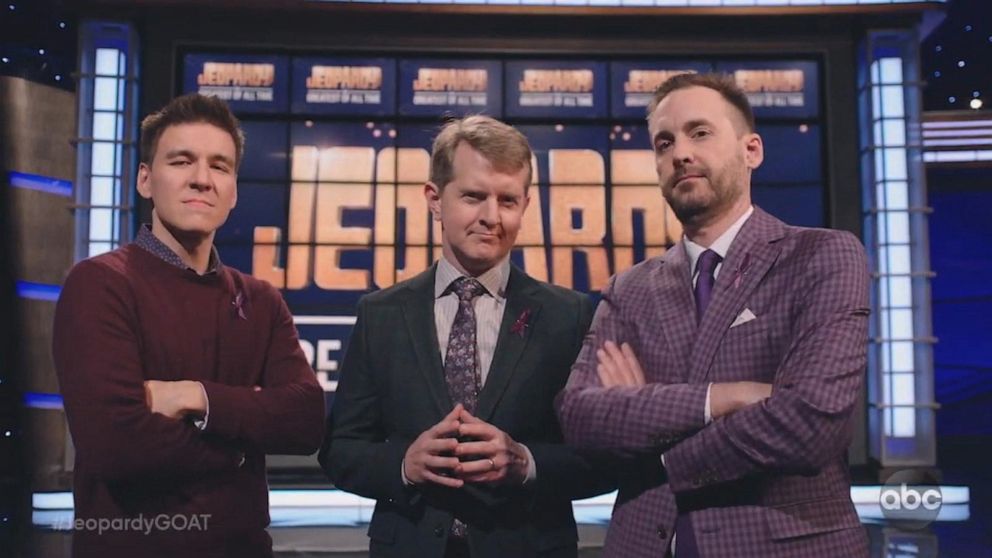 Last year, Holzhauer took home over $2.4 million in just 32 games. Holzhauer told "GMA" contestant like him prepare their "whole life" for a "Jeopardy!" match.
"Anytime you learn something new, you're just trying to file it away -- might be useful one day," he explained.
Rutter chimed in, "A lot of people think you just study for this stuff. You can't do it that way. There is some stuff you can brush up on, but mostly it's just being curious about information and learning your whole life and having it stick somehow."
Rutter also said the questions for the highly anticipated match-up have been "stepped up a notch" for this upcoming competition.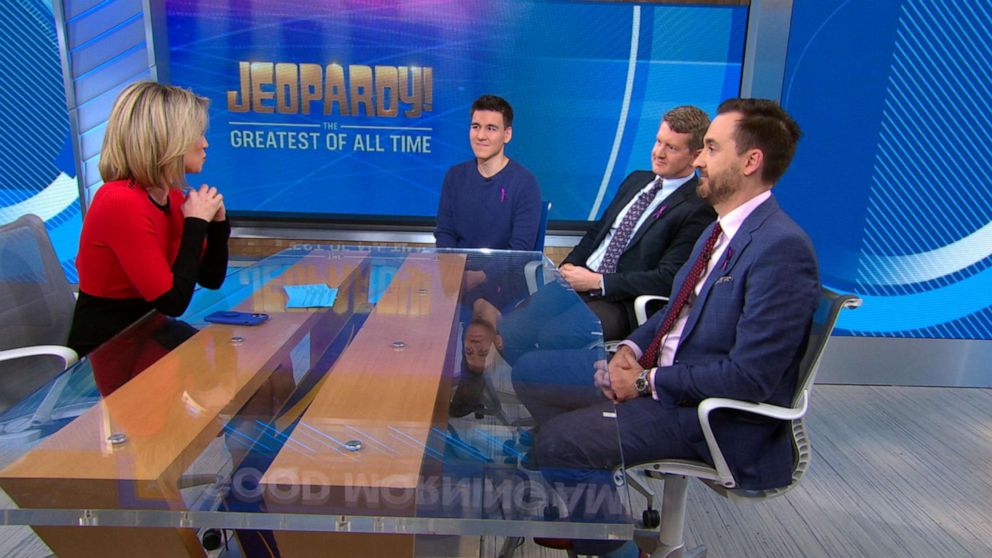 The first to win three matches will receive $1 million and bragging rights to the title of "Jeopardy! The Greatest of All Time." The 2 non-winners will receive $250,000.
Beloved host Alex Trebek told "GMA" he has "no idea" who will bring home the title.
"There are elements that favor each of the three guys," Trebek said. "They didn't win all that money by accident."
On Monday morning, Holzhauer, Jennings and Rutter all wore purple ribbons in support of Trebek, who announced that he has stage 4 pancreatic cancer.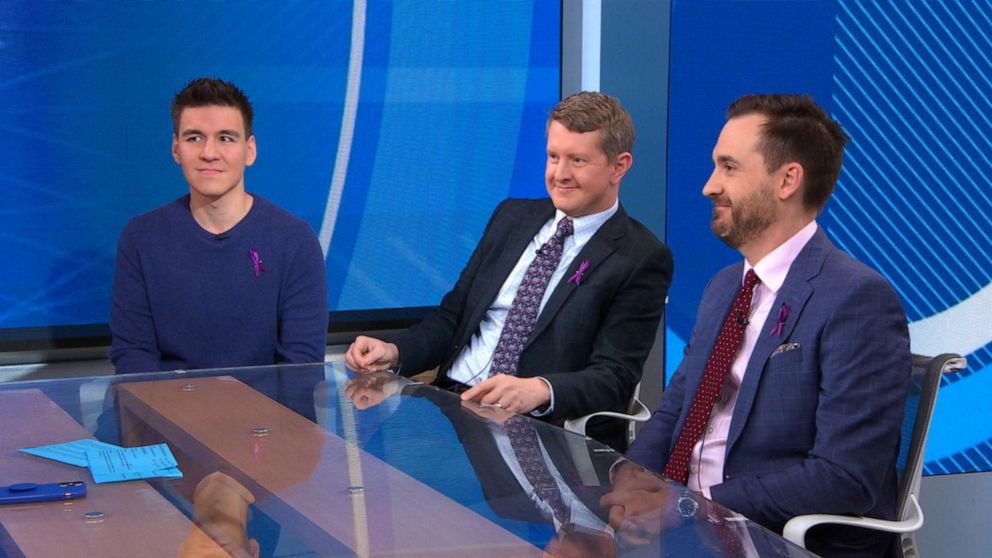 "I feel like I've grown up watching Alex and he's the closest thing my generation has to a Walter Cronkite -- a broadcaster who you just trust because he's in your home every night," Jennings said. "It's amazing that he's still with us and he's facing his health battles with such courage."
"Jeopardy! The Greatest of All Time" begins Tuesday night at 8 p.m. ET on ABC.