Joaquin Phoenix on the making of 'Joker'
Joaquin Phoenix and Robert De Niro are starring in "Joker," one of the most anticipated movies of the year.
Phoenix stopped by the ABC News studios to talk about his role as the Joker and what it was like to work with the two-time Oscar winner.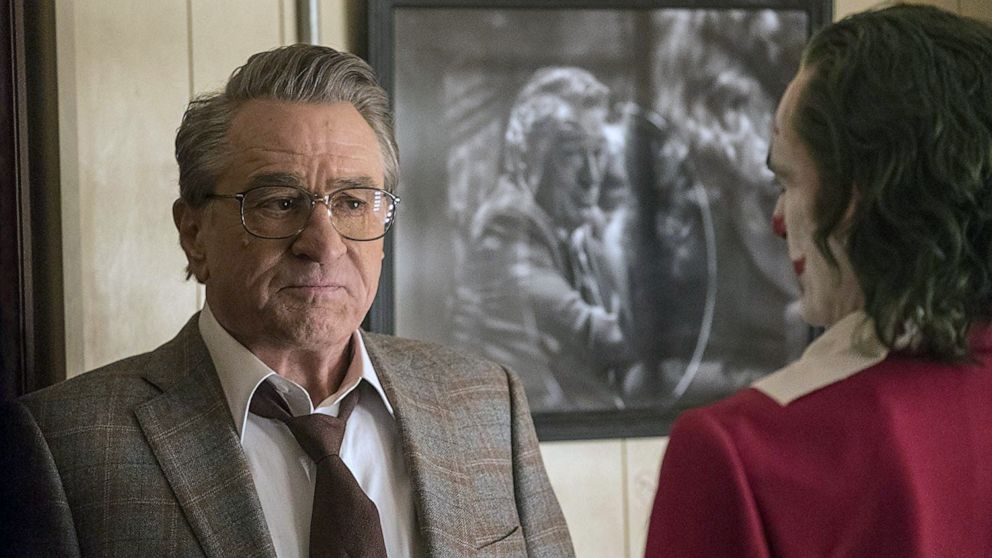 "I don't know what De Niro is like," Phoenix said in an appearance on "Popcorn With Peter Travers." "I worked with Murry Franklin (De Niro's character)."
Phoenix explained that for some roles, it's best to stay in character on set.
"It depends on the scene and the movie," he said. "There are times where it feels important to interact with the other actors. And you talk in between takes. But it didn't seem right for this. I think we were both so focused on what we were doing. There's so many different moving parts."
But this time, there was even more to it for Phoenix.
"We didn't really sit around chatting," Phoenix, 44, told Travers. "I was probably afraid that I would turn into a fan. He's my all-time favorite actor. So I couldn't allow myself to think of him as De Niro."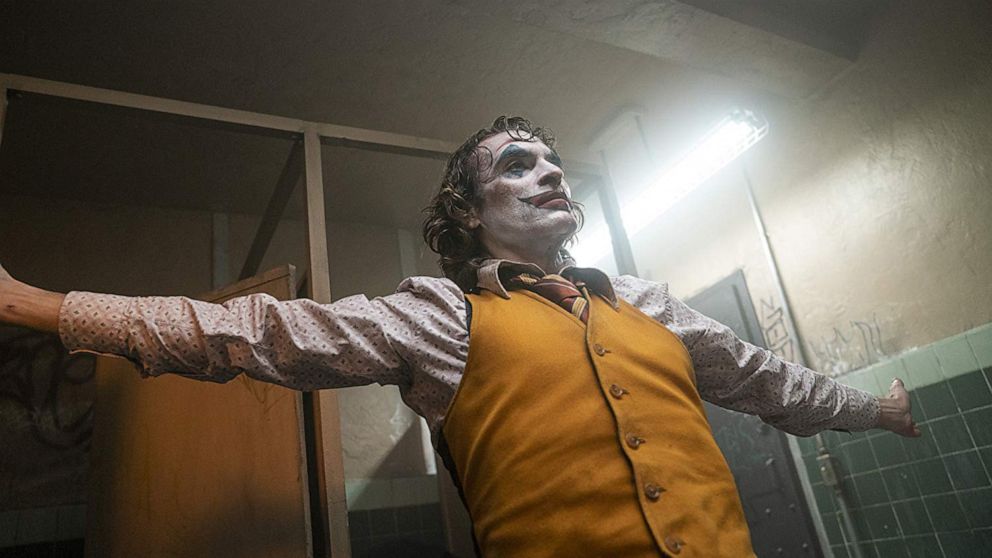 Phoenix is nearly unrecognizable in his role as "Joker," losing some 50 lbs for the role.
"I'm lazy. So I suggested we go the heavy route because I already was heavy," he joked. "But I think we all knew there was no way we were going to do that version."
Ultimately the weight loss affected his portrayal of the character.
"I was aware of my body in a way that I hadn't been," he said. "I think that allowed me to move in ways that I hadn't anticipated. So you never really know. That ultimately kind of influenced a lot of the movement of the character. It was only going through the experience that I learned something about myself. And it affected the character."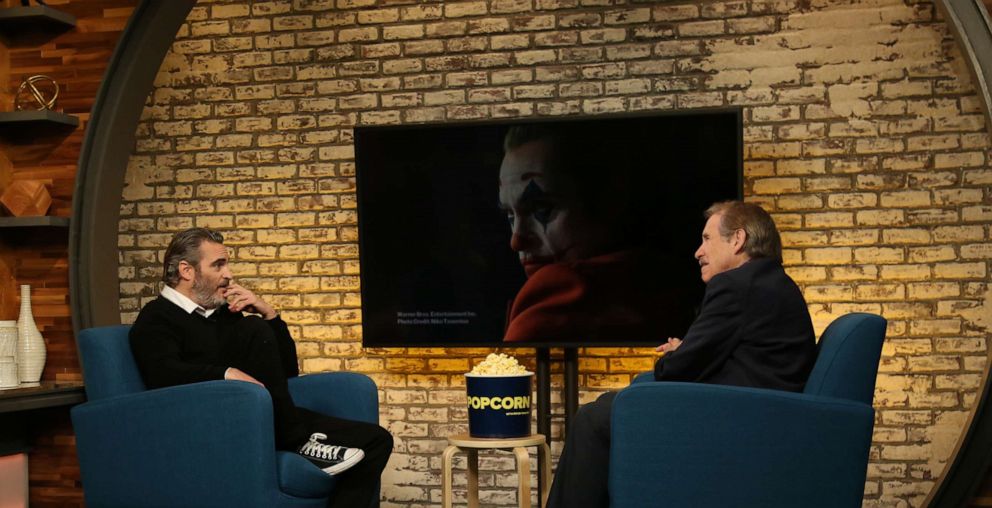 Watch the full interview with Peter Travers and Joaquin Phoenix in the video above.
Download the all new "Popcorn With Peter Travers" podcasts on Apple Podcasts, Spotify, Tunein, Google Play Music and Stitcher.