After months of "will they or won't they" teasing worthy of the show itself, Sarah Jessica Parker revealed on her Instagram that John Corbett's Aiden Shaw is officially back in Carrie Bradshaw's arms in the upcoming season of "And Just Like That..."
On Thursday evening, SJP posted photos of her and Corbett smooching in character on a busy New York City street, noting, "This. Is. Not. A. Drill."
Corbett's official return led SATC fans online to go berserk, including none other than Oscar-winner Gwyneth Paltrow, who immediately responded, "NO WAYYYYYY."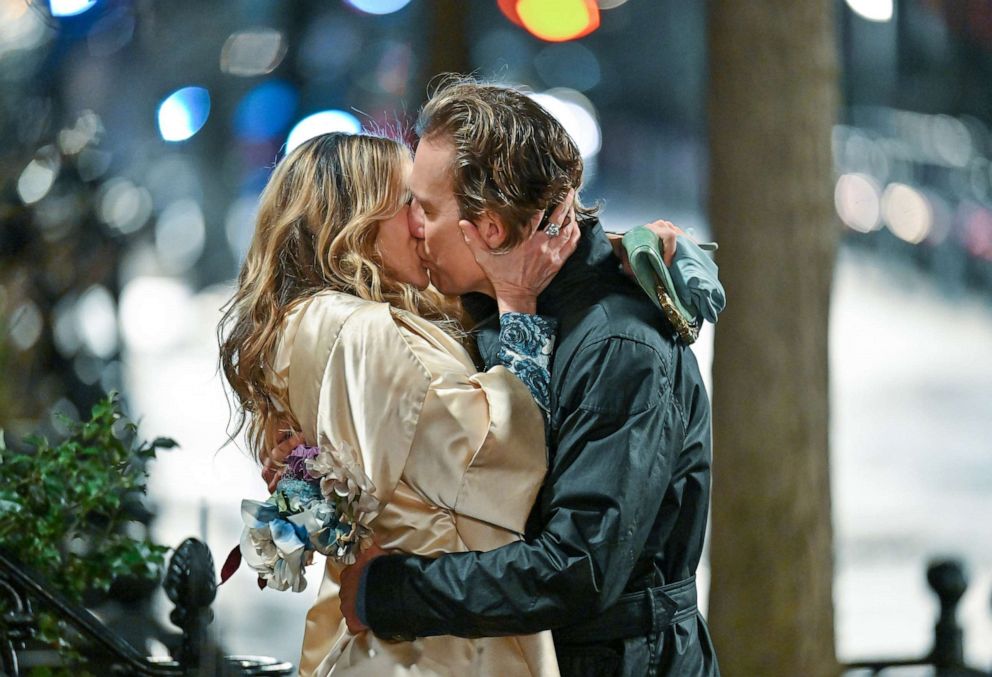 Among the pic's nearly 793 million likes were Jennifer Aniston, Krysten Ritter, Mandy Moore and Cara Delevingne.
The HBO Max hit's official Instagram page reposted the photos, with the caption: "And just like that Carrie is back on her tiptoes."
Parker previously shared a post featuring photos with Corbett on set last month that she captioned "Shh. Don't tell anyone."
There's no official release date for the second season of the SATC spin-off, though it has been speculated it could drop sometime this summer.