Michelle Obama calls out 'nastiness of our politics' during voting rally
Chris Pizzello/Invision/AP
"Veep" star Julia Louis-Dreyfus, who plays the president of the U.S. on the hit TV show, is encouraging Americans not only to vote but to also get out and volunteer this election season.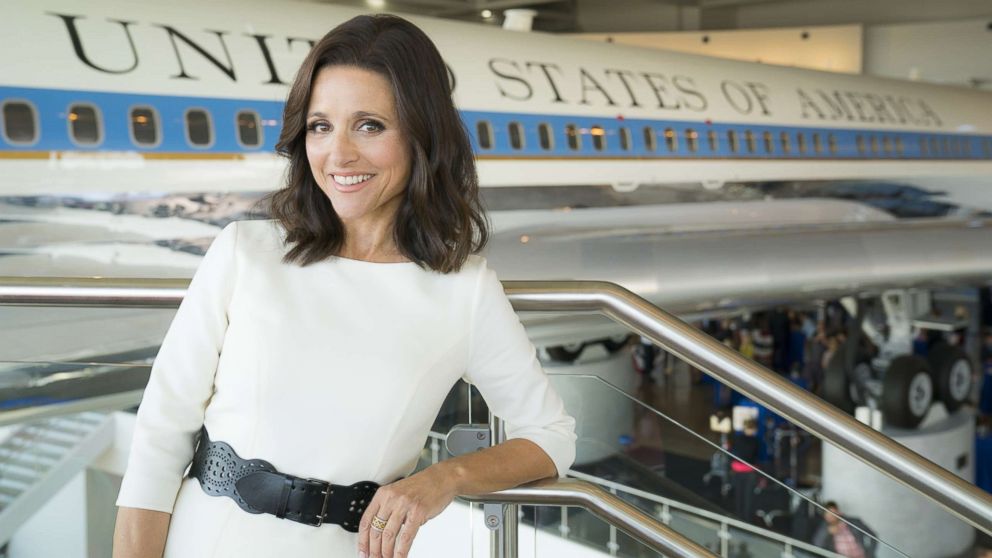 Louis-Dreyfus is bringing her star-power to her first PSA ever, for the Multiply Your Vote campaign, urging Democrats to take action. The actress has donated money and volunteered for campaigns in the past, but said that this year she felt a new urgency to do something more.
"This time I'm definitely motivated by the current debacle that's in the White House," Louis-Dreyfus told "Good Morning America." "And eager to help set things straight because I'm a patriot at heart and I believe we're on the wrong course."
To people who say celebrities like herself should not get involved in politics, Louis-Dreyfus argues she is a citizen first.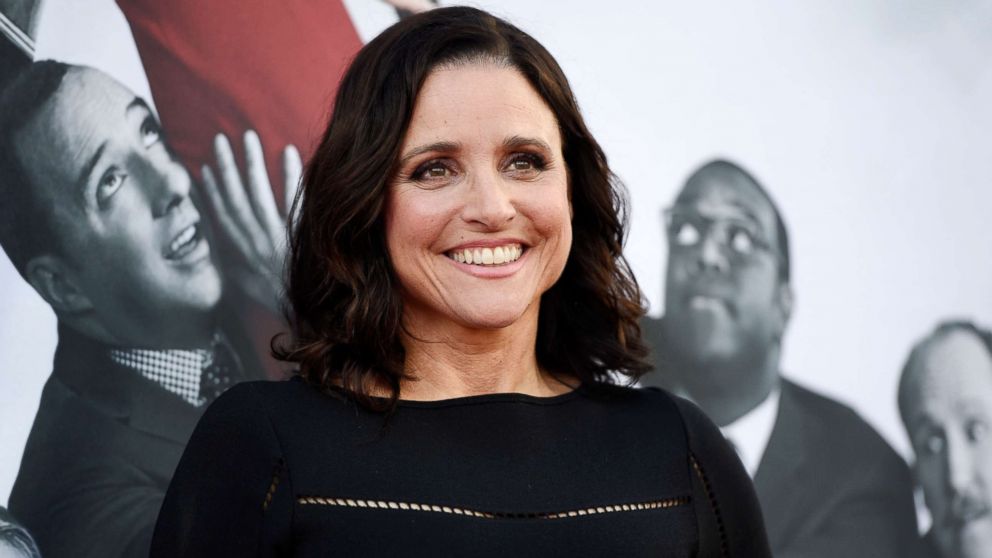 "I'll start by saying that Donald Trump is a celebrity, number one," she said. "Number two, I am an American citizen so why in the world shouldn't I speak out with my opinion."
She added, "I don't pretend to be an expert. I'm not running for office. I am not a politician. I don't have all of the answers but I am a concerned citizen who has a very strong point of view and I happen to believe that we are on a really devastating path."
Do celebrities' voices matter?
A high-profile figure like Louis-Dreyfus attaching her name to a political cause does have an impact, election experts say.
"Celebrity endorsements are important because they are signals," said Andra Gillespie, associate professor of political science at Emory University. "If you like a celebrity and you know that celebrity's politics, you may use their cues to make decisions."
The most effective way to get people to vote is to reach out to them in person by knocking on doors, Gillespie said.
For celebrities, the more they encourage volunteering or use their profile to raise money, the more effective their message can be, Gillespie added.
"If the celebrity's support is then translated into buying more pizza to feed volunteers or getting people to go knock on doors, then that's effective," she said. "They can help get the funds to stage the in-person voter mobilization that can actually drive up turnout."
Louis-Dreyfus is in good company, using her celebrity voice to help get voters to the polls on Nov. 6.
Here are four other high-profile names who have launched initiatives for the midterms.
The former first lady rallied more than 2,000 people in Las Vegas Sunday during her first event for the When We All Vote voting initiative she launched this summer.
"While some folks are frustrated and tuned out and staying home on Election Day, trust me, other folks are showing up," Obama said. "Democracy continues with or without you."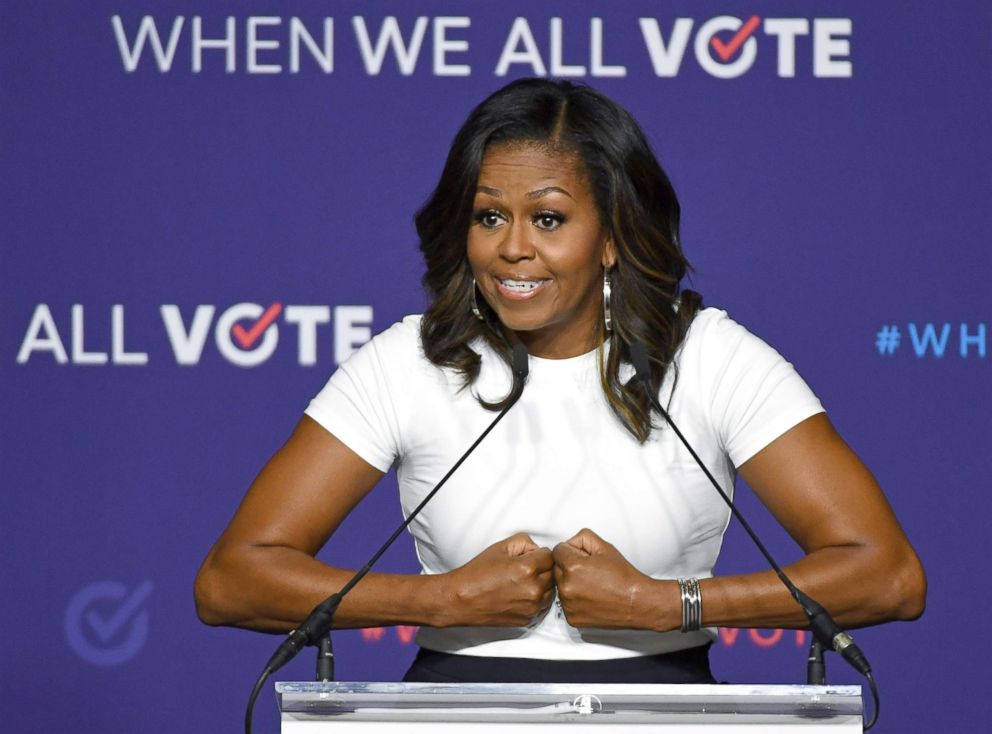 Obama's initiative features star power beyond her own.
In addition to Obama, the nonpartisan When We All Vote counts Lin Manuel Miranda, Tim McGraw and wife Faith Hill, Janelle Monáe, Chris Paul and Tom Hanks as its co-chairs.
The initiative's Week of Action, taking place now through Sept. 29, includes events in cities like Milwaukee, New York, Los Angeles, Atlanta and more.
2. Billy Eichner adds 'glam' to the midterms
The "Billy on the Street" star teamed up with comedy website Funny or Die for an initiative called "Glam Up The Midterms!" aimed at young voters.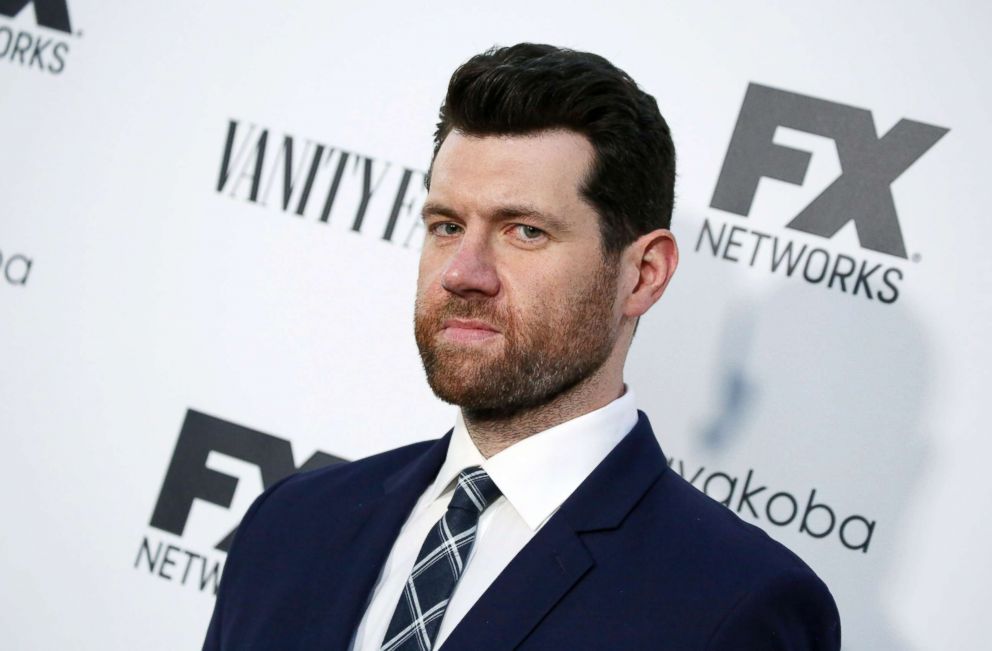 The initiative gets its point across in the opening line on its website: "Only 12% of young people voted during the last midterm election. Wow. That's super embarrassing, America, time to step our game up."
Eichner is using comedy and his celebrity friends to reach young people. The initiative recently released a "Non-voters Anonymous" video starring Eichner as well as Mandy Moore, Randall Park, Kumail Nanjiani and Darren Criss.
3. 'Black-ish' star Yara Shahidi encourages the next generation
This year is the first year "Black-ish" star Yara Shahidi can vote.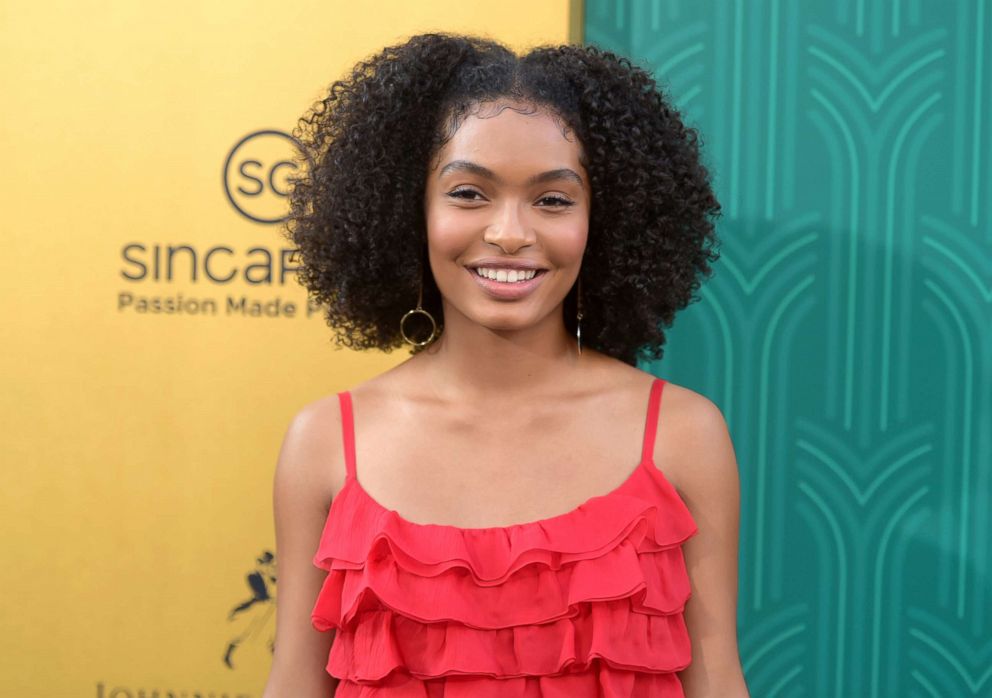 The 18-year-old wants her fellow youth to get to the polls, too, and she's reaching out to them through her "Eighteenx18" initiative.
She is leading a #WeVoteNextSummit on Sept. 29 in Los Angeles that aims to "educate and inspire the most powerful voting block in America," according to the website.
4. Parkland students turn grief into action
Also rallying young people to go vote are the survivors of the Feb. 14 shooting at Florida's Marjory Stoneman Douglas High School that killed 17 students and staff.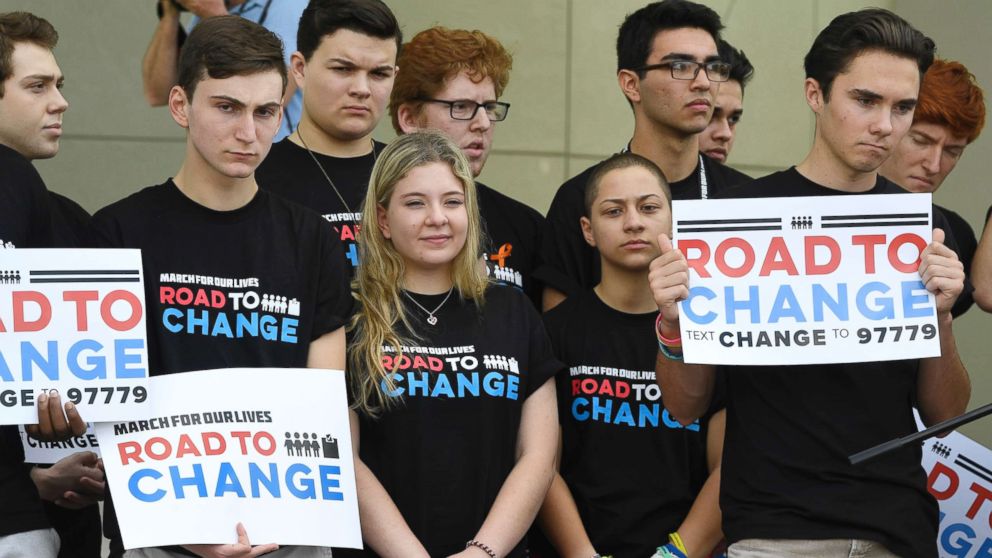 The Stoneman Douglas students behind the "March for Our Lives" movement spent the summer making more than 70 stops across the country on their "March for Our Lives: Road to Change" tour.
The tour kicked off in June in Chicago, where student activists like David Hogg and Emma Gonzalez were joined by singer Jennifer Hudson and gun control advocate Gabby Giffords.
Some of the Parkland survivors also appear in a get out the vote video released by HeadCount.org, a non-profit organization that uses music to promote voting.
"The best way to prevent so many bad things is well-educated voting," said Hogg, who is focusing full-time on the effort in his gap year before college. "We have to make sure that the people that are in power that refuse to take action on this are no longer in power."
5. 'Marvelous Mrs. Maisel' star puts voting in spotlight on Emmy's stage
When "The Marvelous Mrs. Maisel" star Rachel Brosnahan took home an Emmy this month, she used her limited time on the stage to deliver a message about voting.
"One of the most important ways that we can find and use our voices is to vote," Brosnahan said in her acceptance speech, to loud cheers from the star-studded audience. "So if you haven't already registered, do it on your cell phone right now."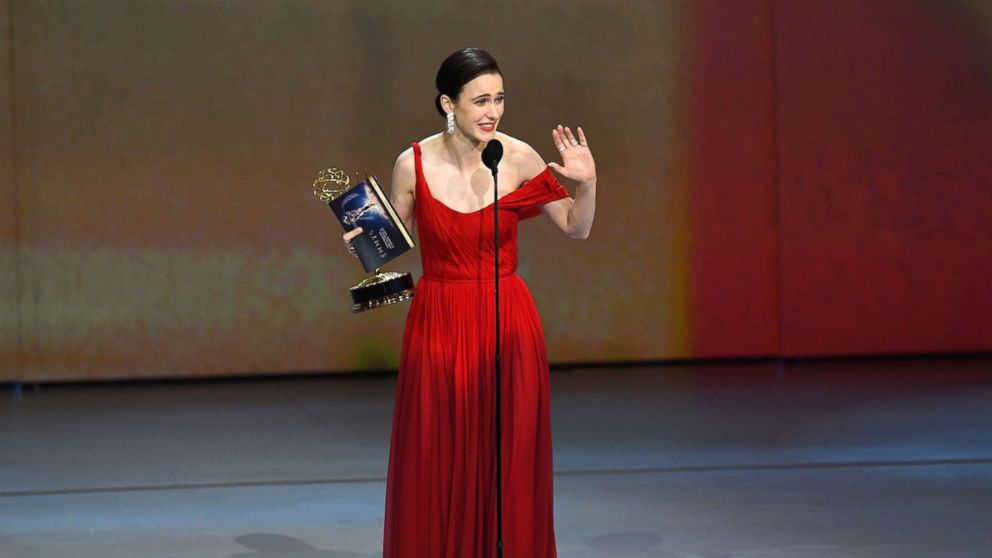 "Vote. Show up and bring a friend to the polls," she said.