Meet the next 'Bachelorettes'
Bachelor Nation will be getting a double dose of romance this year, as both Katie Thurston and Michelle Young have been given their own seasons of "The Bachelorette."
ABC ordered two new seasons of "The Bachelorette," with season 17 starring Thurston and season 18 starring Young. Thurston's season will premiere this summer while Young's season will premiere this fall.
The news was made toward the end of the "After the Final Rose" special, which brought Matt James' historic -- and controversy-filled -- season of "The Bachelor" to an end.
Thurston, a 30-year-old marketing manager from Washington, said she is excited to start looking for her perfect match.
"I'm ready to find love, and not just, like, the temporary kind. I'm talking forever, my husband, and I'm in a place in my life where I feel like I'm the best version of me," Thurston, who made it about halfway through James' season, said. "Honestly, I've seen it work before, why can't it work for me."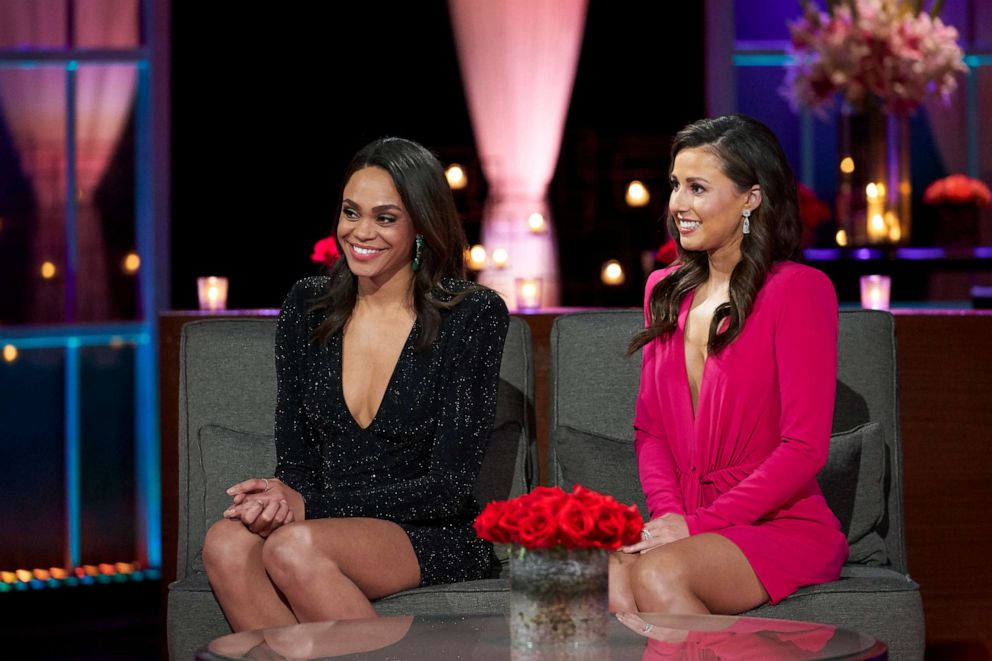 Young, a 28-year-old kindergarten teacher from Minnesota who was runner-up on James' season, thought they were going to share a single season but was happy to find out she gets her own journey.
"I would be lying if I didn't say, when they first told me I thought we were gonna be the Bachelorette at the same time, and so I was a little nervous," she said of her initial reservations.
"But once I found out it was two different seasons, I was here for it," Young -- who follows in the footsteps of Rachel Lindsay and Tayshia Adams as the show's third Black Bachelorette -- added. "I'm excited that I get to have somebody to bond over with this and share notes as we go."
ABC made an announcement over the weekend that Chris Harrison will not be hosting the next season of "The Bachelorette" amid recent drama. While it sounds like he won't return for Thurston's season this summer, it's unclear if he will return for Young's season this fall.
In Harrison's stead, former Bachelorettes Kaitlyn Bristowe and Adams will "support" the new Bachelorette throughout her season as she doles out roses to potential suitors.
"As we continue the dialogue around achieving greater equity and inclusion within 'The Bachelor' franchise, we are dedicated to improving the BIPOC representation of our crew, including among the executive producer ranks," production company Warner Horizon and ABC Entertainment said.
They continued: "These are important steps in effecting fundamental changes so that our franchise is a celebration of love that is reflective of our world."
Harrison made waves after defending Rachel Kirkconnell, the winner from James' season, amid photos of her attending an "Old South" antebellum plantation-themed party in 2018 going viral and the revelation that she had "liked" a social media post that showed a Confederate flag. He defended Kirkconnell to Lindsay in an interview, asking for "some grace" after Kirkconnell was potentially "canceled."
Harrison has since apologized and said he was "stepping aside" from "The Bachelor" hosting duties, getting replaced by Emmanuel Acho for the "After the Final Rose" special. He then told "Good Morning America" earlier this month that he "sought out leading scholars, teachers, faith leaders [and] people like Dr. Michael Eric Dyson" to better understand issues of race.