Matt James opens up about 'After the Final Rose' special
Matt James opened up to "Good Morning America" in his first interview since his historic season of "The Bachelor" came to a dramatic close Monday night.
James -- the first Black Bachelor in franchise history -- gave his final rose to Rachael Kirkconnell in the hopes of them having a future together. But after filming ended, James changed his mind.
Photos of Kirkconnell attending an "Old South" antebellum plantation-themed party in 2018 have since gone viral. The 24-year-old also liked a social media post that showed a Confederate flag.
"It hit me like a ton of bricks," James, 29, told "GMA" on Tuesday, the day after fans watched the conclusion of his season -- including a live special taped after Kirkconnell came under fire. "I felt the weight of everything that I was carrying throughout the season and with what we were dealing with as a country and having to explain that, why it was problematic to me and our relationship, which was extremely difficult."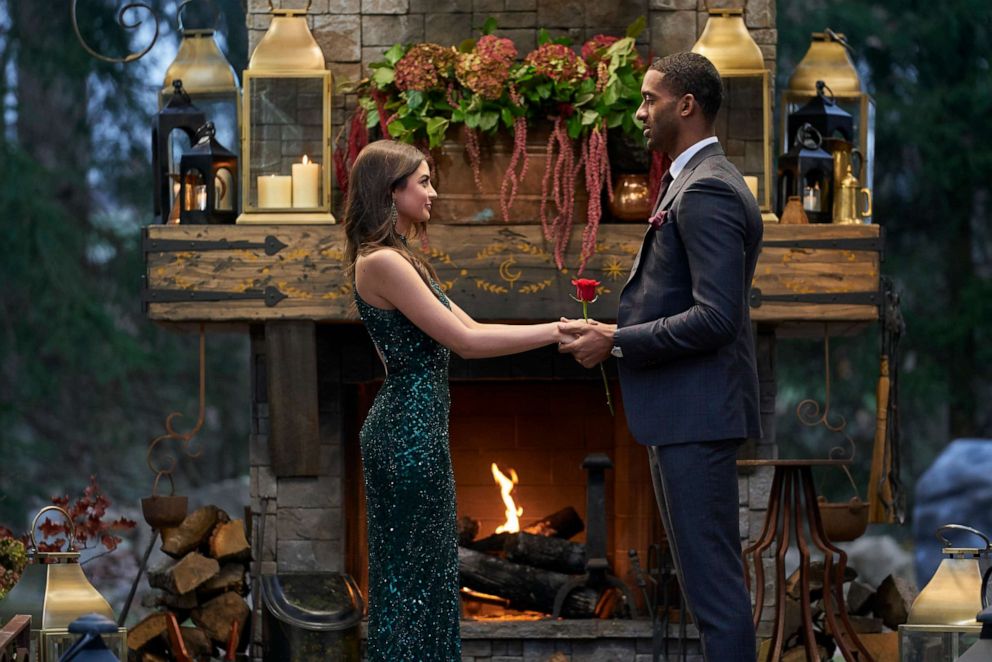 James previously spoke out on social media, calling the entire situation and how it went down "devastating and heartbreaking, to put it bluntly."
In the "After the Final Rose" special, it was revealed that the couple split up in the wake of the controversy because it became clear to James that Kirkconnell didn't understand what it was like for him to be a Black man in America.
James called it "frustrating" that he has been put in the position to have to explain "not only to Rachael but to the rest of America why things like that are problematic." He brought up the killings of Black people in the U.S., such as Breonna Taylor and Tamir Rice.
Kirkconnell has since apologized for her past actions and did so again on "After the Final Rose," but it wasn't enough to reconcile with James, who said she had some much-needed work to do and that she needed to do it on her own.
"I know that Rachael is a good person and everything that she outlined in her apology and her statement. I'm looking forward to seeing her do because I know she's capable of it," James said.
This isn't how James envisioned his season ending, but he also said he doesn't regret what happened because "the conversations that have come from everything that's taken place are more important than anything I could have left with."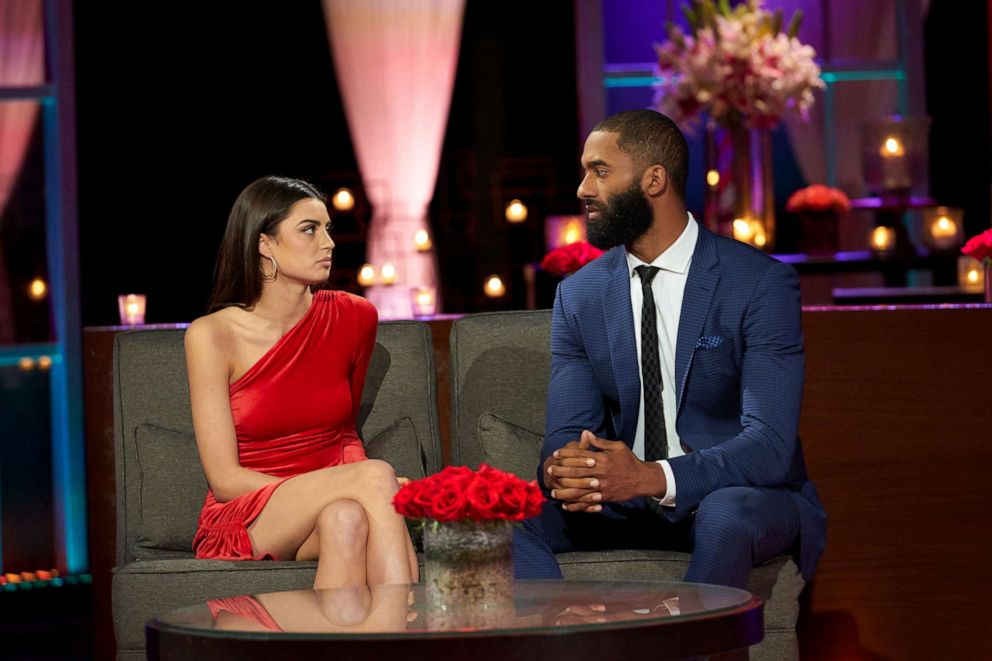 James said he's "excited" to see Tayshia Adams and Kaitlyn Bristowe stepping in as "Bachelorette" hosts after Chris Harrison decided to relinquish hosting duties for next season, calling it a "fresh start." Additionally, he is looking forward to the "Bachelor" franchise evolving.
"I think that as the love stories become more diverse, the people that tell them should become just as diverse and there's way more qualified women and men of color who can step in and fill those roles," James said. "And I'm excited to see the institutional change take place and I'm honored to be a part of it."
As for whether or not he could possibly envision a future with Kirkconnell, James said he can't see himself being with anyone right now.
"I think there's a lot of work that needs to be done before I can think about being in a relationship with anybody," he said. "I need time to process everything that's going on and I want to respect Rachael in what she's got to do as well."