Keke Palmer is a mother!
Taking to Instagram on Monday, the "Nope" actress, 29, announced she welcomed her first child, a baby boy, with boyfriend Darius Jackson this month.
"Hey Son!!!!" she wrote alongside of carousel of photos and videos chronicling their first 48 hours as parents. "Born during Black History Month, with a name to match 😄! LEODIS ANDRELLTON JACKSON, welcome to the world baby Leo."
The "True Jackson, VP" alum also included some adorable snapshots of the newborn. For one picture, where the baby's face was barely visible, Palmer joked in the caption, "'I'm not hiding the world from my son, I'm hiding my son from the world.' Hahaha."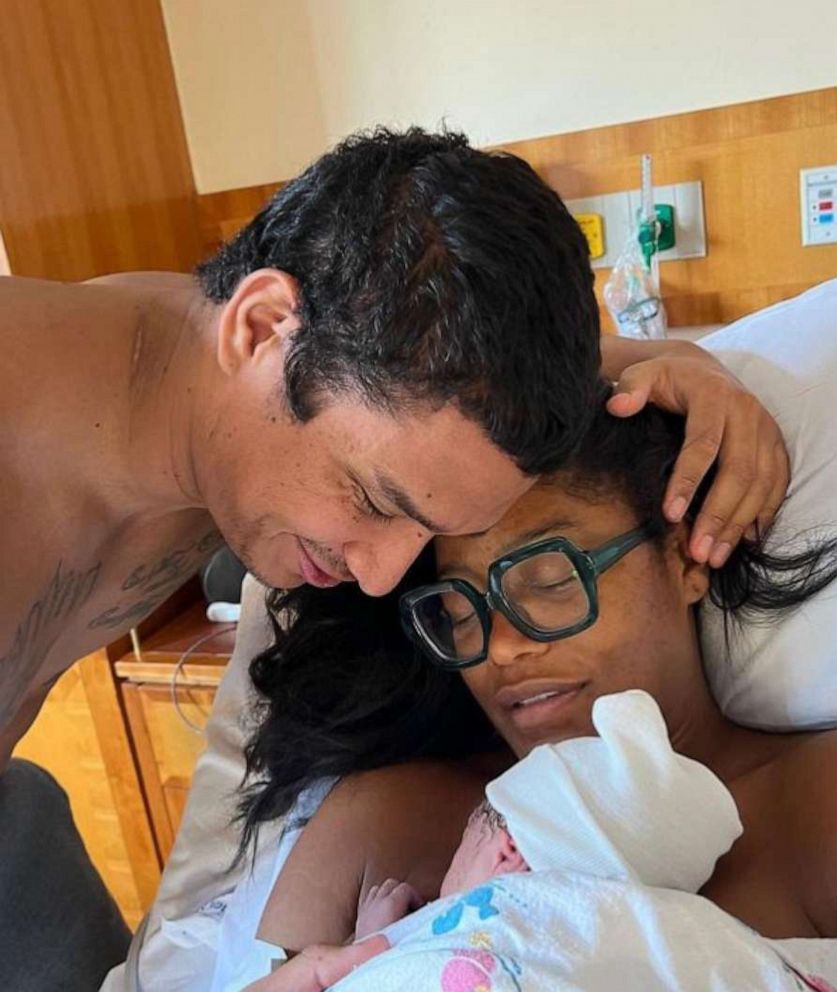 "I'm just playing, my baby face is on this slide," she captioned a subsequent photo. For the next photo, she wrote, "And this slide."
Palmer also shared a video of herself in the post singing "Someone" by El Debarge and explained that Jackson had included the song in some playlists early on in their relationship.
"We became each other's someone and made a someone, look at God!" she wrote.
Palmer first confirmed her pregnancy in December while hosting "Saturday Night Live."
"People have been in my comments, saying 'Keke's having a baby. Keke's pregnant.' And I want to set the record straight: I am," the star said during her monologue at the top of the show, opening her jacket to reveal she was pregnant.
"It is bad when people on the internet spread rumors about you, y'all," she added at the time. "But it's even worse when they're correct."