Get ready for the CMA Awards with Kelsea Ballerini
Michael Buckner/Variety via Getty Images, FILE
Kelsea Ballerini recently opened up about her divorce from Morgan Evans in a big way.
Ballerini appeared on the Feb. 22 episode of the "Call Her Daddy" podcast and discussed the end of her and Evans' marriage, how she has evolved because of that relationship and how she is finding love again.
Continue reading for some of the biggest moments from Ballerini's new interview and how Evans has responded.
On the beginning of her relationship with Evans and what she believes went wrong
Ballerini recalled first meeting Evans, a fellow country singer, in March 2016. Things moved quite fast, with Evans proposing in December of that same year -- after just nine months of dating.
The "Mountain with a View" singer said she was drawn to Evans because he came from a "loving family" and she came from "a really, really broken family."
"I thought I had my entire life figured out. I thought that I knew exactly what love was and what I contributed to a relationship and what I needed out of a relationship," Ballerini said. "And I didn't."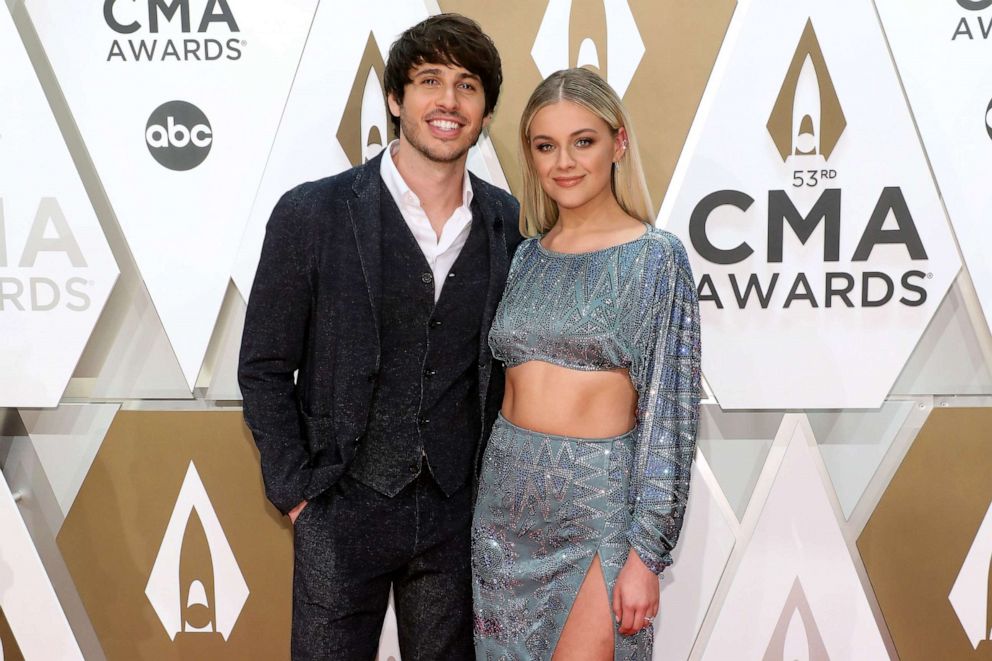 "I was a mirror back to whoever was in front of me and I was really good at being whoever people needed me to be," she continued.
Ballerini said she swore she would never get married because of her parents' "nasty" divorce, but the pair wed anyway in December 2017, one year after their engagement.
She claimed things began falling apart when she began feeling "resentful" of Evans. The singer said she felt her then-husband wasn't prioritizing her in their busy lives like she claimed she was for him. She said that feeling led to "many nights of sleeping on the couch" because "there was such a sense of disconnection" between them.
Ballerini also claimed the pair had a "fundamental difference" of opinion when it came to kids.
"It's like, he wants something out of life that I don't," she said. "I'm not there, and whether I'll get there or not, I don't think it's with this person if it is."
"I think I got married because of my parents. I think I got divorced because of me," she continued. "I think me choosing to get out of that marriage was me kind of rewriting what divorce looks like and what it means."
On their divorce and telling their sides of the story through song
Ballerini said she and Evans had a "really beautiful conversation" about divorce in August 2022, the same month they publicly announced their split.
"I was just really honest. I just said, like, I've loved what this has brought in my life and I respect you and I respect me, and because of that I can no longer be in this marriage," she said. "And I really want to do this together and I really want to, like, honor the good that we've experienced by doing this the right way."
"It was beautiful. We cried. We hugged. It was sweet," Ballerini continued. "And then something changed and … I haven't talked to him since."
Ballerini claimed Evans released his song "Over For You" within weeks after that conversation, a move which made her "livid."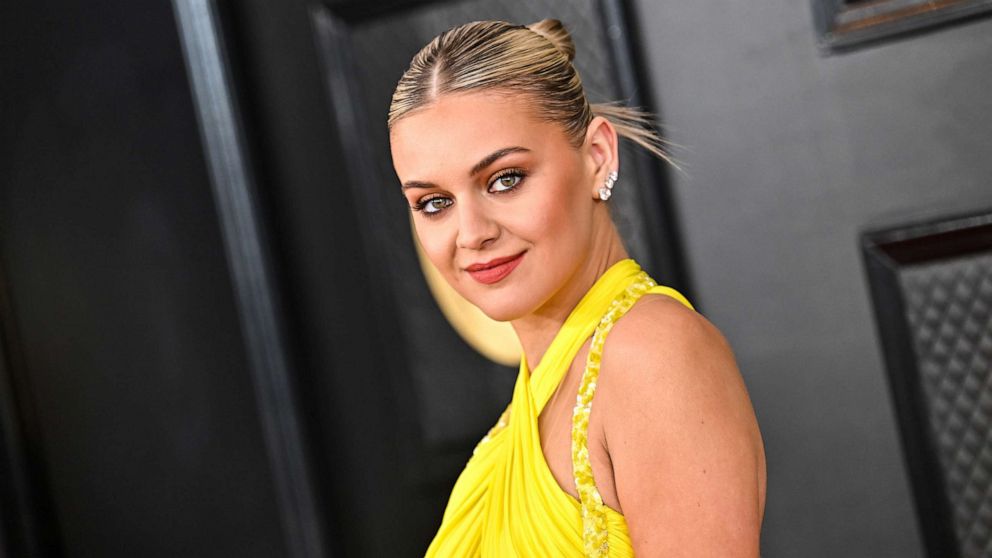 "I felt really used in that moment," she said.
In the divorce proceedings, the "Blindsided" singer claimed Evans left her with the choice between giving him half of their house, to which she claimed he didn't contribute equally to purchasing, or going through alimony proceedings, despite a prenuptial agreement. She opted for the former rather than the latter.
"Hurt people hurt people," she said. "I totally get that and I have grace, I really do, because I do know that he was hurt and is hurt, but, like, how was I married to this person for this long and I had no idea that that bit of character was tucked within that human being? That's what's hard for me."
Ballerini said she knows the blame for their relationship ending isn't aimed solely at Evans, saying, "I think anyone that looks at the downfall of any kind of relationship and just points their finger has a lot of work to do on themselves."
The couple's divorce was finalized in November.
Months later, on Valentine's Day 2023, Ballerini released an EP titled "Rolling Up the Welcome Mat" in which she chronicles her side of a broken relationship.
On dating Chase Stokes and if she would ever get married again
Ballerini also said during Wednesday's podcast interview that she was "ready to open back up" and date again because she had already grieved her previous marriage while still in it.
Confirming that she is not single, the "Leave Me Again" singer said she is having "fun" and "just vibing" with Chase Stokes, revealing she slid into the "Outer Banks" actor's DMs to shoot her shot.
"I've never seen his show, but I just knew of him, and I just swan dove right on in," she said. "His handle is @hichasestokes and I said, 'Hi, Chase Stokes.'"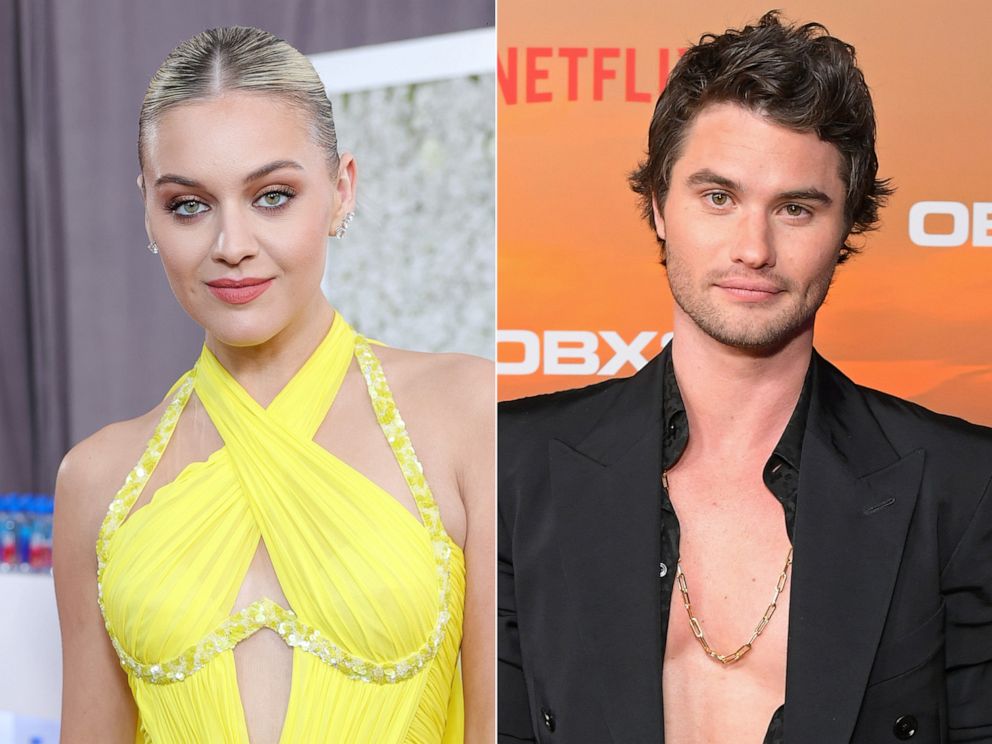 Ballerini said she is "really learning a lot about myself and how I show up in a relationship and how I show up for myself," calling this phase in her life "a really beautiful reawakening."
She said she does not currently see herself getting married again.
"I love the idea, again, of partnership ... I don't know if I believe in the legality of it all anymore and I think if you want to be with someone it should be a daily choice," she said, noting that the feeling -- to borrow her latest album's title -- is "subject to change."
How Evans has responded
The Australian singer posted a statement to Instagram Tuesday, the day before the podcast episode aired, saying, "It's really sad for me to see this person, who I spent so much of my life with, and loved with all my heart, saying things that aren't reality and that leave out what really happened."
"She knows I'm not the type of guy to speak on those things publicly," he continued. "If this is what she needs to heal, I hope it helps."
Evans asked his followers to not be "mean" to Ballerini or to each other in the comments, adding, "Life's too short."
A representative for Evans declined to comment further on the matter.