Kerry Washington opens up in new memoir and '20/20' special
Kerry Washington is known for being notoriously private.
The actor, who is known for her most popular role as Olivia Pope in ABC's hit primetime show "Scandal," is opening up like never before in her memoir, "Thicker than Water."
"I've never wanted to share my private life for the sake of fame or for the sake of attention -- but I feel like this sharing is with purpose," Washington told "Good Morning America" co-anchor Robin Roberts in the upcoming one-hour "20/20" special, "Kerry Washington: Thicker Than Water -- A Conversation with Robin Roberts."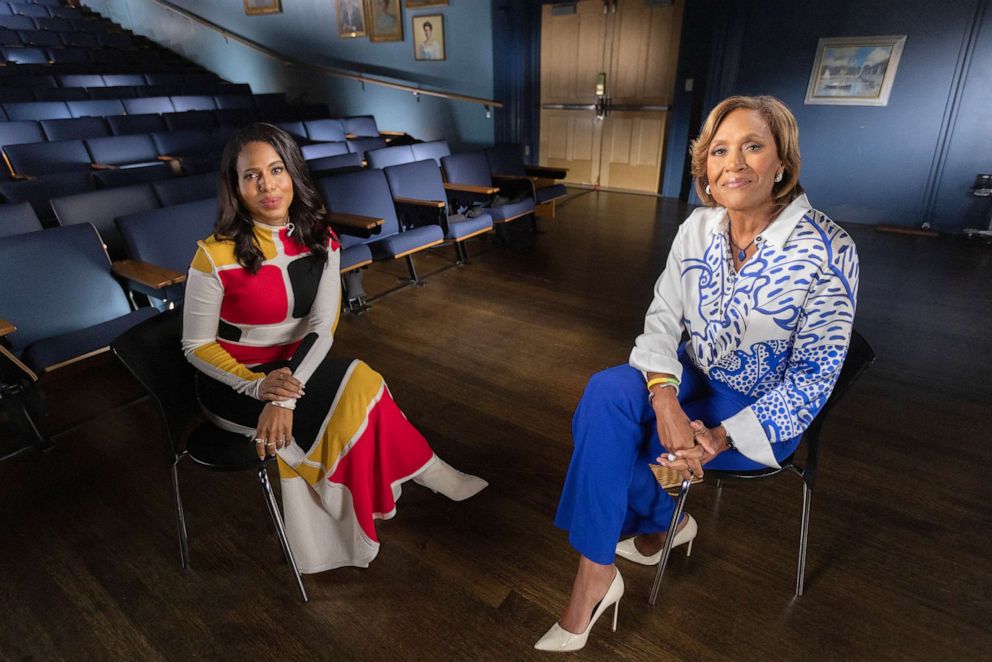 The special airs Sunday, Sept. 24, at 10 p.m. ET on ABC. It will also be available to stream the next day on Hulu.
In her new book, out Sept. 26, the Golden Globe-nominated actor and Emmy-winning producer opens up about the depths of an eating disorder, which she says hit its extremes in college.
"My relationship with food and my body had become a toxic cycle of self-abuse that utilized the tools of starvation, binge eating, body obsession, and compulsive exercise," Washington writes.
The actor explains that she would find herself "secretly binge eating for days at a time, often to the point of physical pain, sometimes to the point of passing out."
"The first time that I actually got on my knees and prayed to some power greater than myself to say, like, 'I can't do this; I need some help,' was with my eating disorder," she told Roberts in the upcoming special. "The behavior was just so abusive toward myself with food, with exercise, with starving -- with bingeing, with -- it just was -- I could not control it."
"I was that good at performing perfect. I was good at control," she added. "I could party all night, and drink, and smoke, and have sex, and still show up and have good grades. And I knew how to manage. I was so high-functioning."
Washington said that her pain grew to something that was "beyond my control" and led to "little acts of trying to destroy myself."
She writes in her memoir that "there seemed to be no escape from the demons; that hopelessness and agony led to thoughts of suicide."
"I could feel how the abuse was a way to really hurt myself, as if I didn't want to be here," she shared with Roberts. "It scared me ... that I could want to not be here because I was in so much pain."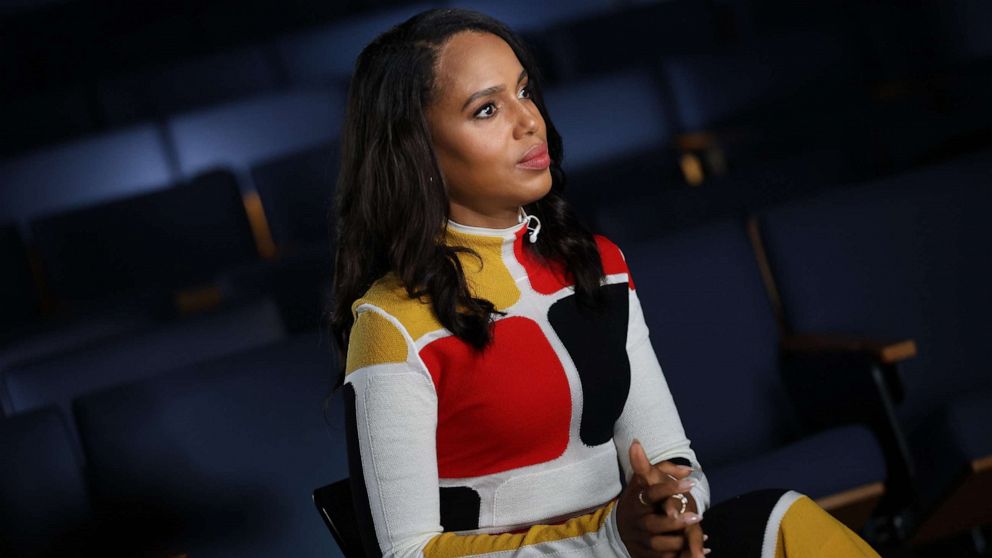 Today, the actor has a new lease on life, telling ABC News that it's "different now," regarding how she has changed her relationship with food from years ago.
"It's not to the extreme," she said. "There's no suicidal ideation. That is not where I am anymore. But I know like, 'Oh, I'm really in this chocolate today. This is good information for me."
"Like, 'What feeling am I having that I'm not dealing with?'" she continued.
She added, "A little discomfort with it is enough for me to know that this is a way to check myself."
In her new book, Washington also discusses her lifelong search for identity apart from acting and a secret she learned from her parents, which she said changed everything.
Washington opened up about this secret and more revelations during her conversation with Roberts, which will air Sunday.
If you or someone you know is battling an eating disorder, contact the National Eating Disorders Association (NEDA) at 1-800-931-2237 or NationalEatingDisorders.org.
If you or someone you know is struggling with thoughts of suicide - free, confidential help is available 24 hours a day, 7 days a week. Call or text the national lifeline at 988