Lady Gaga, Bradley Cooper discuss working together in 'A Star Is Born'
Jon Kopaloff/FilmMagic via Getty Images
Lady Gaga was honored Thursday night at the SAG-AFTRA Foundation's 3rd annual Patron of the Artists Awards and the game-changing singer, actress and activist gave a speech about mental health awareness, calling for real change in the treatment of and the stigma surrounding this very real disease.
Gaga told the audience she spent three-and-a-half hours working on this speech and it showed, as she was celebrated alongside other icons like Spike Lee, Jeffrey Katzenberg and Harrison Ford.
"What I knew I would see when I looked into this room is not just a group of people who function and exist in a variety of ways, who I see when I look into this room are a group of leaders," she said, according to the Hollywood Reporter's official transcript. "And I want to help you raise a s--- ton of f----- money. I'm so sorry for cursing I know that my stage name is Lady but he called me Stefani so maybe it balances out."
She then pivoted to mental health and said, "We are losing a generation of young people who do not believe that their voices are worth hearing, that their pain has no end."
Gaga said the main reason for this current suicide "epidemic" is the stigma and unwillingness to talk openly about mental health, especially with the youth of today.
"Today, one in four people experience a mental health crisis. I am one of those people. Please look around the room, just for a second. Each year, we lose more than 800,000 mothers, fathers, sons, daughters, teachers, sisters, brothers, aunts, uncles, coaches, veterans, doctors, nurses, and artists to suicide," she said passionately.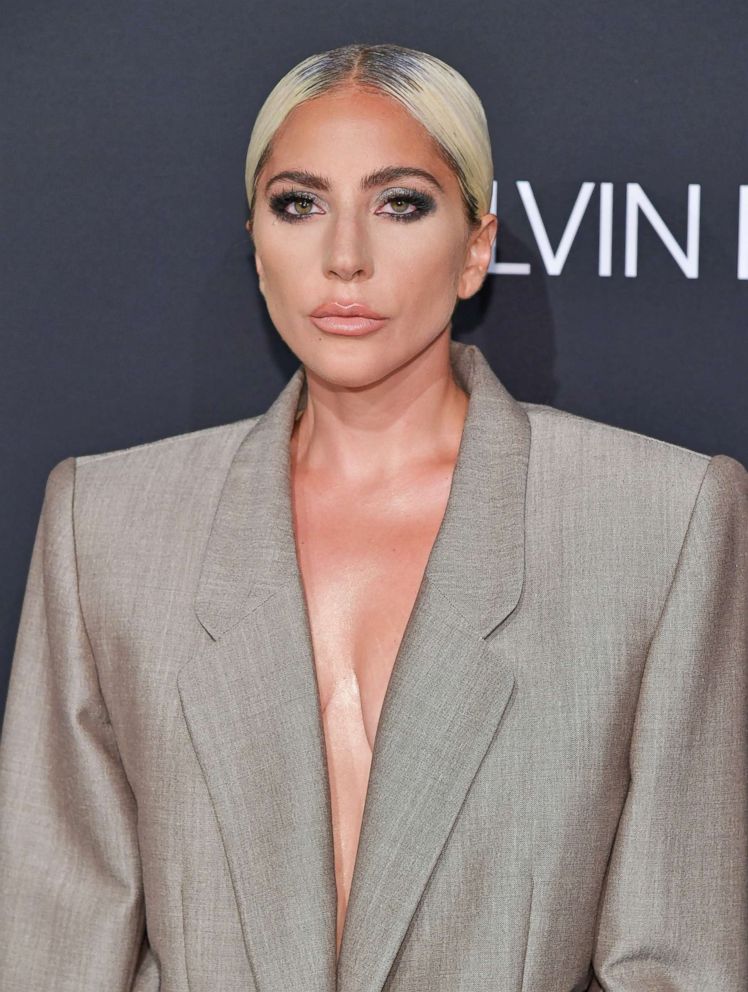 The "A Star Is Born" actress cited how both the World Health Organization and the United Nations have acknowledged this crisis and that she would like the SAG-AFTRA Foundation to expand their programs for mental health care, later offering to put her money where her mouth is and shell out a donation to partner with them.
"How bout we do it together? How about we make a SAG-AFTRA Born This Way program? Why not?" she said, referencing her own foundation and its effort to raise mental health awareness.
She then listed a variety of things the people in the room can do to combat this mental health crisis, including creating a society that feeds off kindness, bringing the mental health conversation into the light and helping other programs to raise funding.
"We need to share our stories so that global mental health no longer resides and festers in the darkness. It is dangerous and we know this because amongst other shootings and acts of violence," she said.
Gaga even referenced the shooting in Thousand Oaks, California and how the lone gunman, former U.S. Marine Ian David Long, "was believed to have suffered from untreated post traumatic stress disorder which is a mental issue."
Authorities said in a press conference Thursday that detectives are investigating whether Long suffered from post-traumatic stress disorder.
"We lost 13 people last night, one of them being the killer himself. And I can't remember, can you, a month in recent memory that has gone by that there has not been a shooting," she noted. "Thirdly, I hope to inspire funding not only for this program tonight but for other organizations as well so that we can expand our outreach. I say this because today, currently mental health receives less than 1 percent of global aid."
She then shared very personal details of her own mental health crisis.
"I did not have a mental health team or program when I began my career in Hollywood," she said. "Having a mental health team has completely changed my life and conditions that I have that are not curable I have learned now are treatable and I can stop living in fear and begin living with bravery."
Through treatment, Gaga found that she suffered from symptoms of disassociation and PTSD.
"This later morphed into physical chronic pain, fibromyalgia, panic attacks, acute trauma responses and debilitating mental spirals that have included suicidal ideation and masochistic behavior," she bravely admitted. "I'm telling you this because for me, it was too late. I needed help earlier. I needed mental health care ... if there was preventative mental health care accessible to me earlier, I believe it would not have gotten as bad as it did."
In classic Gaga fashion, she thanked the foundation and those in the room for their time and help, and closed by saying, "Let's create a more nuanced infrastructure. And let's f----- change the world."
Anyone who has had thoughts of suicide or self-harm or know someone who is in crisis, or anyone who just need to talk to someone, please call the National Suicide Prevention Lifeline at 1-800-273-TALK (8255) or contact the Crisis Text Line by texting TALK to 741-741.