National headlines from ABC News
"The Parent Trap" gave '90s kids many things: a cool handshake to be shared between best friends, the idea to eat Oreos with peanut butter and, most importantly, a movie star named Lindsay Lohan.
The cast -- including Lohan, Dennis Quaid, Elaine Henrix, Lisa Ann Walter and Simon Kunz -- reunited Monday on Katie Couric's Instagram, the first time since the remake hit theaters 22 years ago.
Also present were the film's co-writers Nancy Meyers and producer Charles Shyer. The two, who were married for 19 years, divorced the year following "The Parent Trap."
Shyer, 78, told Couric they saw "a lot of kids" for the lead role -- even some who went on to become big stars -- but "within two or three minutes" they knew Lohan, 34, was their choice.
Despite how adorable Lohan was, they also saw within her "that sort of quality that just leapt up at you and pulled you in," Meyers, 70, added.
"We discovered a big star," she continued, "we discovered somebody that everybody fell in love with."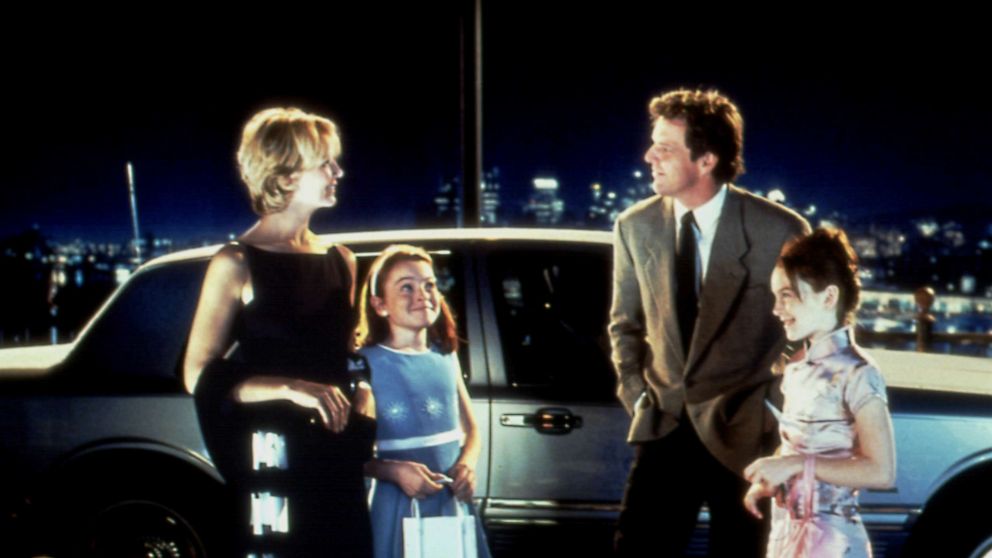 The movie stars Lohan as identical twin sisters Hallie Parker and Annie James, who were separated shortly after birth following their parents' divorce -- one living with their mom (the late Natasha Richardson) and one with their dad (Quaid).
Having no knowledge that the other exists, Hallie and Annie meet by chance while attending the same summer camp and hatch a plot to switch places and get their parents back together.
While it was fun for the cast to reunite, they also took a moment to pay tribute to Richardson, who died at the age of 45 in 2009 from injuries sustained during a ski accident.
"Natasha had such an elegance and grace and she was so maternal to me," Lohan said, while Quaid, 66, almost got choked up talking about her.
When it comes to what makes the movie so memorable decades later, Meyers -- who made her directorial debut with "The Parent Trap" -- chalked it up to the idea that "there's another you somewhere" in addition to the film's themes of love and family.
"When it comes down to it, this movie just had some sort of stardust that was just sprinkled on it," Quaid chimed in. "It just happened in the ether."
Lohan even credited the film for helping her through a difficult time in her life.
"My parents were kind of separating at the time this was all going on," she explained, "and it made it a lot easier for me to play these characters that were figuring it out."
On top of that, Lohan said being in this film didn't even feel like work and was "a really incredible learning experience" that would serve her well in her career.
"Without this movie, I wouldn't have gotten that acting bug" she gushed. "'The Parent Trap' is beautiful, it's timeless and it's special. I just feel really blessed and really grateful to have been a part of it."
Watch the full reunion here:
Disney is the parent company of ABC News and "Good Morning America."