By now most of us know the story of Simon Spier, but it's time to introduce you to another lovable teen on the all-important journey of self-discovery: Victor Salazar.
Hulu's "Love, Victor," premiering Wednesday, June 17, is set in the same universe as the 2018 gay rom-com "Love, Simon" -- which was based on Becky Albertalli's hit YA novel "Simon vs. the Homo Sapiens Agenda" from 2015. We had a book with its movie adaptation and now we've got a spinoff TV series adding more layers to a familiar story.
In "Love, Simon," we met Nick Robinson's Simon, a gay closeted high school kid who struggles with coming out despite his liberal parents and friends who would accept him no matter what. He eventually does come out and kisses the mysterious guy he's been exchanging intimate email conversations with atop the school fair's Ferris wheel while their classmates cheer them on from below.
This legend is alive and well in "Love, Victor," where Michael Cimino's Victor is a new student at Simon's high school, Creekwood High School in Atlanta, after moving there with his family from Texas. Like Simon, Victor has a major choice in front of him: Does he date the most popular girl in school (Rachel Hilson's Mia) or does he take a leap and fall for the handsome -- and openly gay -- barista with enviable hair (George Sear's Benji)?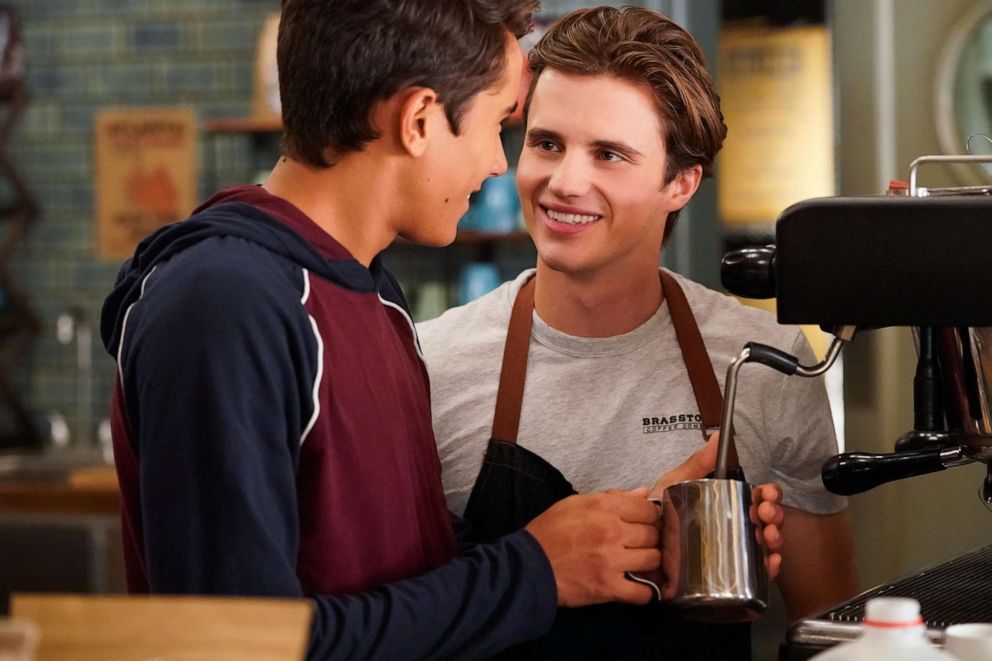 The biggest difference between Simon and Victor? Simon is white and Victor is Latino. Both sets of parents are full of love for their children. Simon's parents don't really have a reason to reject their son, while Victor's parents, on the other hand, have their own problems and their faith to grapple with should he tell them he's gay.
"I do feel like some people will be able to relate to this story in particular because a lot of people haven't had the blessings to know exactly what decision they were making," Cimino told "Good Morning America."
"They didn't really know which way they wanted to go, they didn't know how they felt about their sexuality," he continued. "I just feel really honored to represent a different struggle than the one Simon went through."
Simon does play a part in Victor's story, though, as Simon provides Victor with moral support throughout the season. Robinson's presence is there, mostly in voiceover form.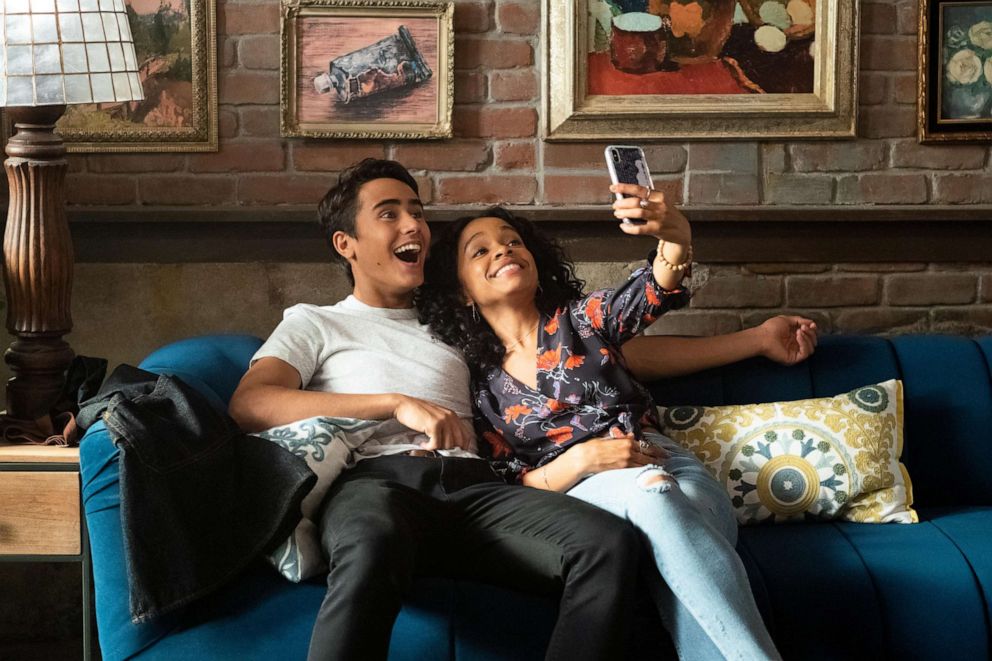 Cimino called the audition process to play Victor a "strenuous" process -- and one that almost didn't result in his casting. When it looked like he might not get the part, it was then that he realized how much it meant to him.
"I was like, 'You know what? I feel like I'm really connected to this role,'" he recalled. "I really fought to get back in the room, and now, here we are."
Though he doesn't share the main character's sexual preference, Cimino has a specific reason for wanting to step into Victor's shoes.
"I was really drawn to the role because my cousin's gay and I really wanted to kind of be that voice he didn't have, and for the other kids who are or were in his position," he explained. "That was a really big driving force for me, as well as I have a lot of friends that are gay."
That said, just because Cimino's sexual preference differs from the character he plays doesn't mean he can't relate to other aspects of him and who he is at his core.
"I think my favorite part of playing Victor was probably just the aspects I saw that were so familiar to my own life," he noted. "Like the fixer aspect of him. He was always trying to fix the relationships inside of his family.
"And trying to be someone that he wasn't for a very long time," he added, "which I can definitely relate to and I think a lot of people can relate to."
Plus, it's his feeling that playing Victor "for sure" made him a better actor.
Cimino also stressed the necessity of telling these kinds of stories because they "give kids a chance to realize that this is normal" and shows such as "Love, Victor" are a "positive" and "gives someone something to look forward to."
As for what he hopes viewers will take away and think about as they await the already announced season 2, Cimino wants them to embrace who they are, and do so unapologetically.
"I hope that this show inspires people to be who they are authentically and with no regrets," he said. "I think that's really what this show is about."