Maya Moore and Jonathan Irons talk about new book, 'Love & Justice'
Bonnie Biess/FilmMagic for Backstage Creation via Getty Images, FILE
Maya Moore Irons and Jonathan Irons' story of faith, love and triumph has been one for the books and now the pair has put pen to paper to share it with others.
The WNBA star, who temporarily stepped away from the sport at the peak of her career, devoted herself to helping free an innocent man, Jonathan Irons, from prison. After 23 1/2 years behind bars, Irons was vindicated and freed with Moore waiting to greet him at the prison's doors after their friendship blossomed into love.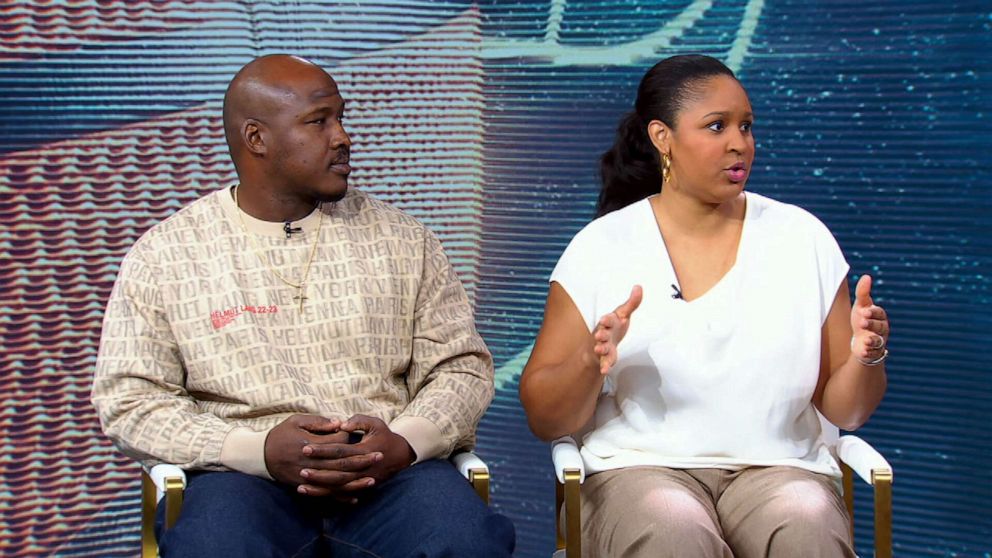 The couple wed in 2020 shortly after Irons was freed. They joined "Good Morning America" Monday to discuss their new book, "Love & Justice: A Story of Triumph on Two Different Courts."
"Because our story happened over so many years -- reading it all together it was extremely overwhelming," she said of how it felt reliving their history to write the book. "In the journey and the fight you're trying to do it one day at a time. To read it all together it made me appreciate and be more inspired by Jonathan's life and how God put this all together, how it wove together, it blows my mind."
Her husband called the process "very traumatic" and said he talked with a counselor and found that "the more I read it the more it helped me to get through."
"I was able to flip a switch and say, 'I'm not there anymore, I'm past that. I'm free.' I just had to continually remind myself," Irons explained.
Despite his painful past, Irons realized, "I lost a lot. And that anger and the pain is there, but I choose every day to live being grateful for each day that I have because I'm not promised tomorrow. I could still be in prison but I'm free. I want to live in that and focus on what I do have, which is beautiful. I'm married, I have a son."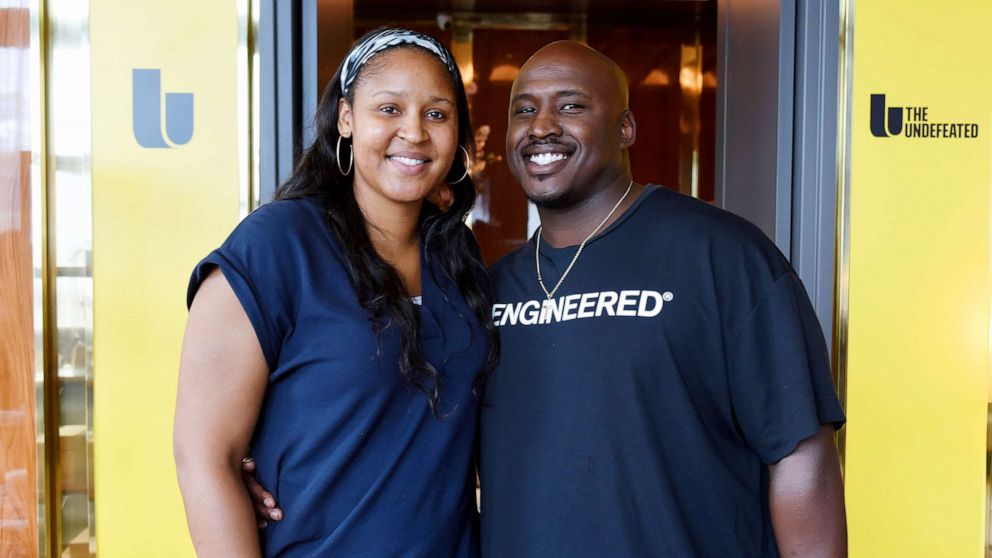 The book chronicles Irons' wrongful imprisonment and determination to learn the legal system to try to overturn his conviction. Moore writes about her rise in basketball and meeting Irons through a family connection who was working on his case. It also includes love letters sent prior to his release and looks at their life since prison, including marriage and parenthood.
"The great and mighty Maya Moore is a sweet, loving and nurturing person who's my best friend," Irons said of what he learned about his wife while creating this book. "[She's] in the moment and shows up and is present."
"I learned how talented he is. It's one thing to talk on the phone, help him fight for justice, see how brilliant a legal mind he is, but he's also a great gatherer of people, business starter, father, friend," she said. "His shepherd's heart for his people has been so beautiful to watch. I can rest because I have a partner."
The basketball star, who won four WNBA championships with the Minnesota Lynx and an MVP in 2014, also announced first on "GMA" that she is officially retiring.
"I think it is time to put a close to the pro basketball life. I walked away four seasons ago, but I wanted to officially retire," she said. "This is such a sweet time for us and our family and the work that we've done; I want to continue that in this next chapter. I want to continue to be present at home, for our community, and also doing work with our nonprofit -- hangin' it up."