Former first lady Michelle Obama shares new details of her marriage to Barack Obama, from the "lust" she first felt to turning to marriage counseling at one point.
Obama said she is hopeful the candid portrait she paints of her marriage can show others that relationships take work, she told "Good Morning America" anchor Robin Roberts in an exclusive interview.
"I know too many young couples who struggle and think that somehow there's something wrong with them," Obama said. "And I want them to know that Michelle and Barack Obama, who have a phenomenal marriage and who love each other, we work on our marriage. And we get help with our marriage when we need it."
Roberts' candid conversation with Obama about her marriage and more aired Sunday during a primetime ABC News special, "Becoming Michelle: A First Lady's Journey with Robin Roberts." Obama's memoir, "Becoming," will be released on Tuesday, Nov. 13.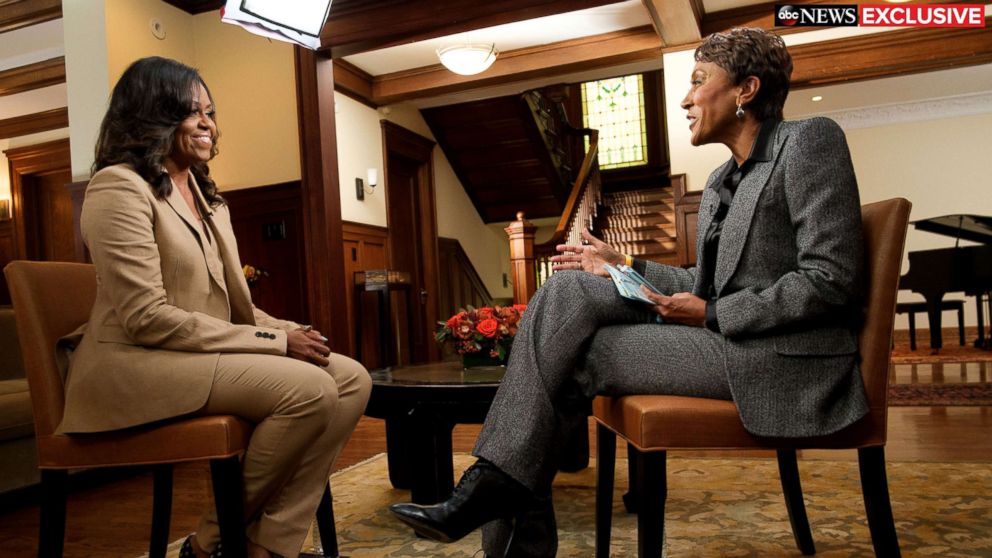 Obama reveals for the first time in "Becoming" that she and the former president sought counseling when their marriage was under stress.
"Marriage counseling for us was one of those ways where we learned how to talk out our differences," she told Roberts. "What I learned about myself was that my happiness was up to me."
(MORE: Michelle Obama's inspiring message to first-generation college students: 'There are so many people who believe in you')
"This was my pivot point," she writes in "Becoming." "My moment of self-arrest."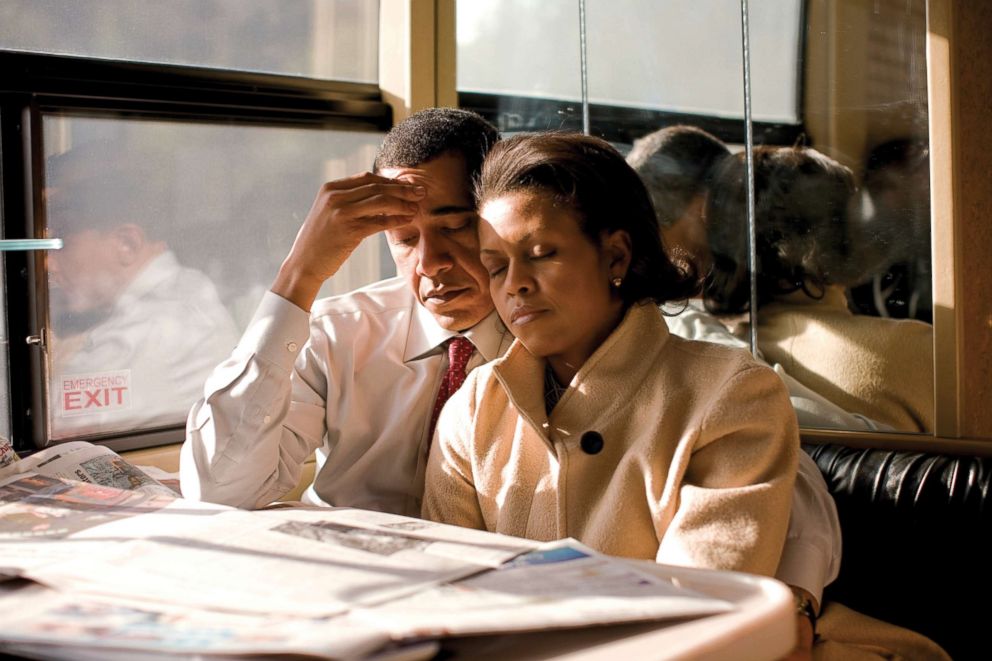 Obama said with that realization, she started working out more, asking for help and "stopped feeling guilty."
"It's important for me to take care of myself," she said. "That's not on Barack."
(MORE: Michelle Obama surprises a dance class at her former high school and it's amazing)
How Michelle Obama fell for Barack
Obama also writes in "Becoming" about her deep love affair with her husband, whom she met while she was his mentor at the law firm Sidley Austin LLP in Chicago.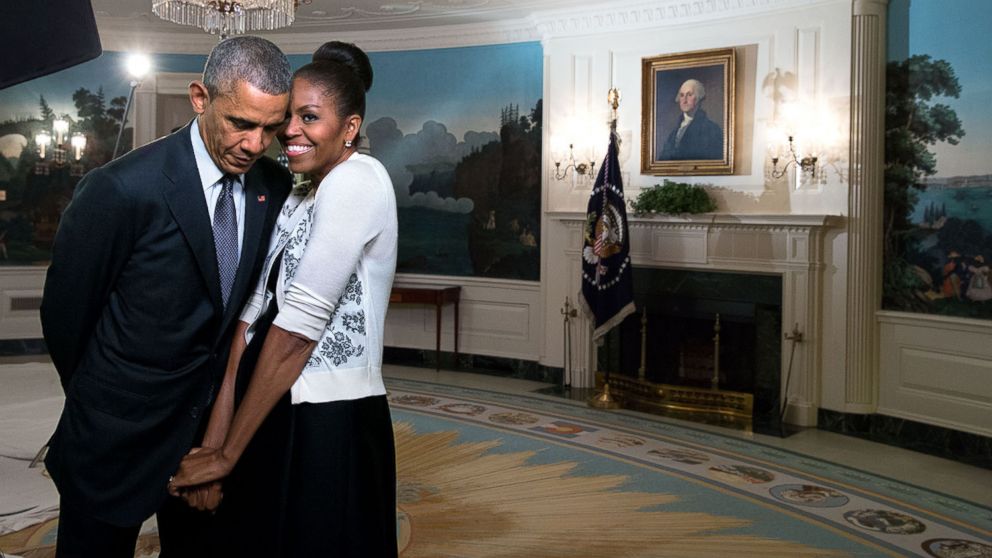 Obama told Roberts that she was focused on her law career and was not interested in dating when she first met Barack Obama -- a law student two years older than her who was late to their first meeting at the firm.
"I have my suspicions when a bunch of white folks fawn over a black man because I sorta think, 'Okay, he can talk straight so they think he's wonderful.' So that was my theory," Obama told Roberts. "And then his name was Barack Obama. He was from Hawaii. I thought, 'What,' you know? So I didn't really know what to expect."
"And then in walks Barack Obama," she continued. "And Barack Obama has always walked like Barack Obama. Like, he's got all the time in the world. He had that stride… I was, like, 'Dude, you're cute.' But in my mind, I was, like- off limits. Not even not interested. I'm not going to date one of the few black summer associates...how tacky, you know?"
Despite an immediate attraction, she insisted they should just be friends.
"Barack had suggested that we date, but I was, like, 'No, no, meet my friends. Do this, do that. It wouldn't be right, no,'" Obama recalled. "And he was, like, 'You're crazy. We should date. I like you, you like me.'"
"I liked that about him. He was very straightforward. He wasn't playing games," she said. "I say that to the ladies out there. Not a game player. Very clear about what he wanted."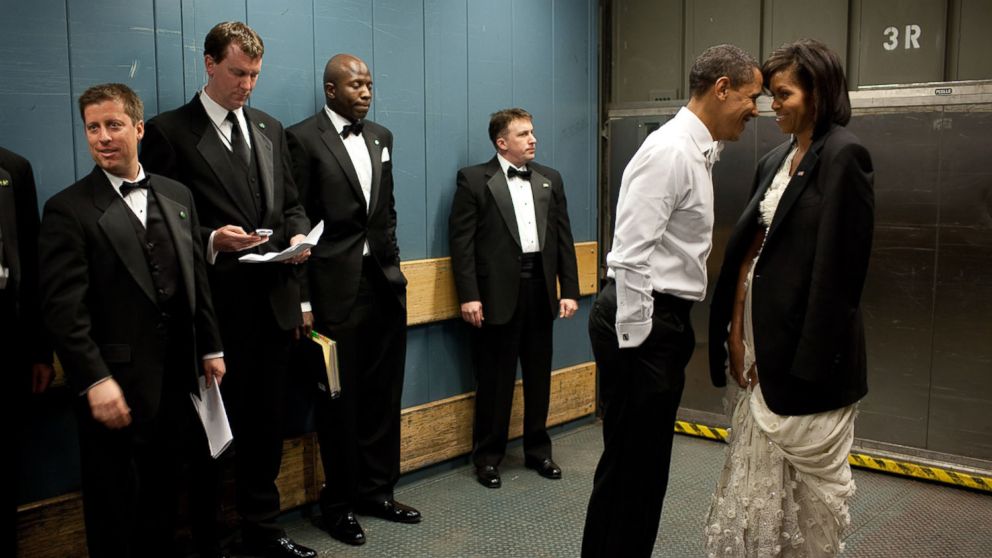 (MORE: Michelle Obama opens up about her miscarriage, going through IVF and Donald Trump in ABC News prime-time special for new memoir 'Becoming')
Obama's insistence on just a friendship changed one summer night when Barack kissed her at a Chicago ice cream shop.
"When we stopped for ice cream and he got the sense that I was starting to open up," she said. "He played it real smooth. He just leaned in for a kiss. And that really was it. You know, from that kiss on… it was love. And he was my man."
And that love, Obama said, still exists for them. In her book, she writes about still having "lust" for him.
"It's there. I don't know what to tell you… It still is," she told Roberts. "I love my husband a lot."