Mila Kunis and Ashton Kutcher's kids finally know how their famous parents met.
Kunis, 38, told E! News that, while daughter Wyatt, 6, and son Dimitri, 4, now know their parents met through work, she and Kutcher, 43, will not be having a "That '70s Show" marathon with their kids anytime soon.
"No, they're little," the "Bad Moms" actress said. "They're not on adult Netflix, they're on kid Netflix."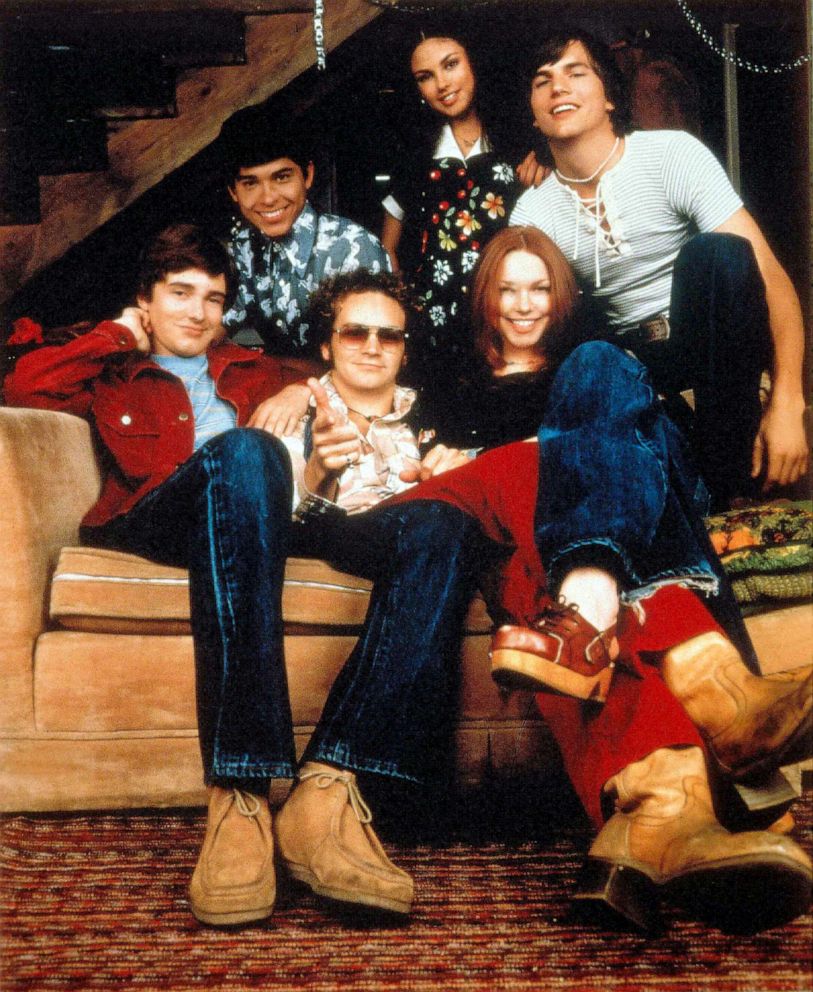 Still, Kunis and Kutcher did have a conversation with their little ones about what it meant that mom and dad met on television.
"Somebody told them that mommy and daddy met on a show, and so our daughter was like, 'What does this mean?' So we try to explain it to her in the most, like, safe way," Kunis said. "I don't know if it registers, I don't even know if she cares."
While Kunis and Kutcher met on "That '70s Show," which premiered in 1998 and aired for eight seasons, they didn't get romantically involved until years later. The two began dating in 2012 and married in 2015.